While most people don't ever want to experience a crisis situation like we are all involved in now, it's always important to be prepared. Being able to effectively communicate during a crisis has now become a necessary and essential skill that every person needs to understand, especially when sharing empathy—for each other, for the community, and for customers. As you consider the best way to communicate with customers and as we collectively navigate the coronavirus crisis, consider the best ways you can share empathy in your communication during this moment and how to effectively share your message with others.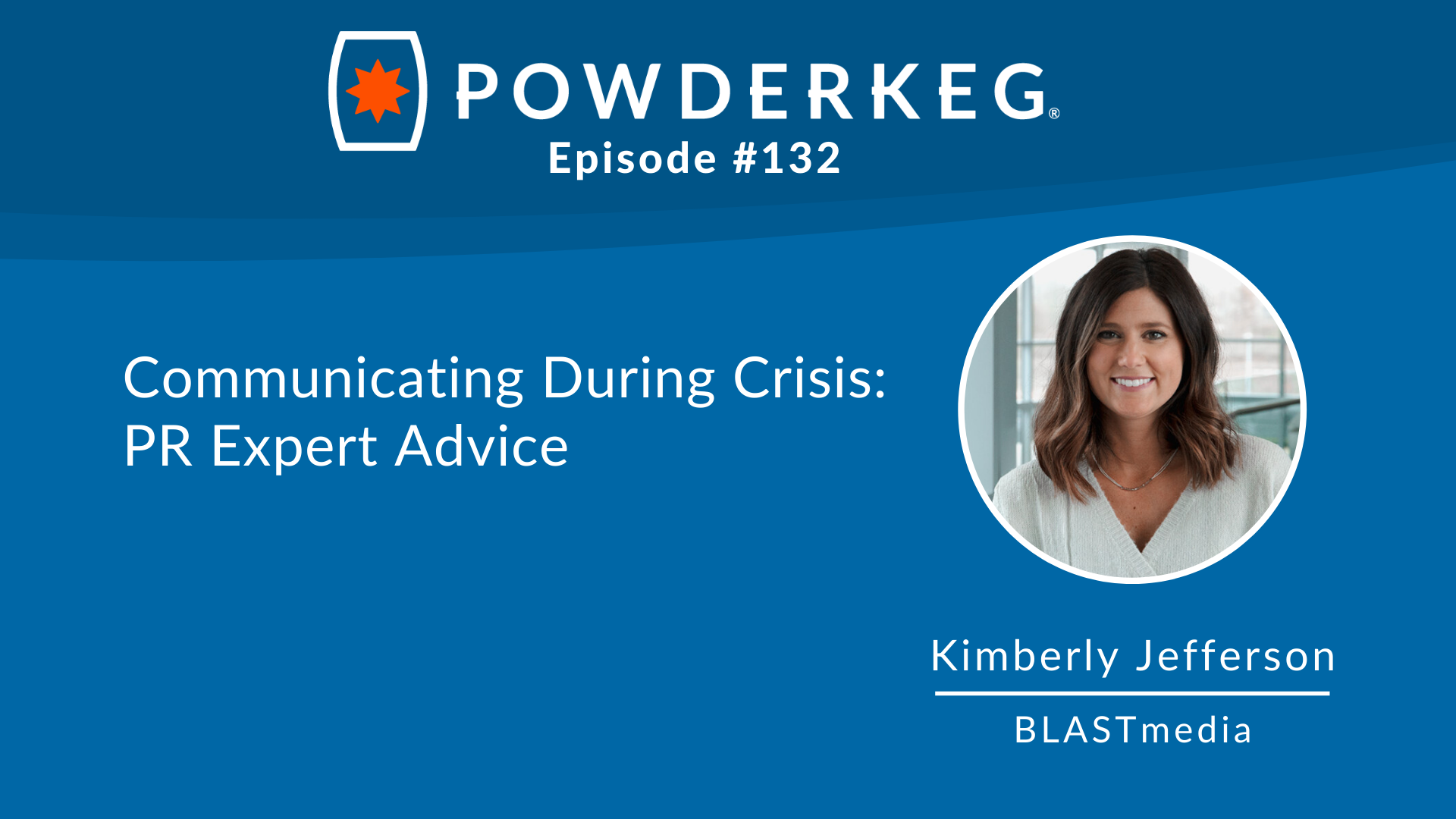 On today's episode of the Powderkeg Podcast, you'll hear from a PR leader with diverse leadership experience across PR and business communication who believes in using the power of empathy in communication. Kim Jefferson is the Senior Vice President at BLASTmedia and oversees all PR account teams. BLASTmedia is the nation's only PR agency dedicated to SaaS, and Kim's decade of media relations experience guides strategic direction for account teams and clients. The intersection of her genuine passion for news media and tech allows her to find the hook in clients' stories.  
Throughout this episode, Kim will discuss the importance of having empathy involved with communication, how providing useful communication and advice can better serve your customers in a time of crisis. Kim also shares helpful information on communicating transparency with your team and the importance of reassuring them at a time of uncertainty. Tune in for more! 
In this episode with Kim Jefferson, you'll learn:
Figuring out your next career move doesn't have to be so stressful. So why not try Powderkeg Matches?
By joining Matches, you're joining a community of thousands of top professionals in the Powderkeg community to get connected with outstanding people at the hottest tech companies between the coasts. Get matched with great employers, land your next major opportunity, and get started today!
Please enjoy this conversation with Kim Jefferson!


If you like this episode, please subscribe and leave us a review on iTunes. You can also follow us on Soundcloud or Stitcher. We have an incredible lineup of interviews we'll be releasing every Tuesday here on the Powderkeg Podcast.
Kim Jefferson quotes from this episode of Igniting Startups:
Links and resources mentioned in this episode:
Companies and organizations:
 People:
Did you enjoy this conversation? Thank Kim on Twitter!
If you enjoyed this session and have 3 seconds to spare, let Kim Jefferson know via Twitter by clicking on the link below:
Click here to say hi and thank Kim on twitter!
WANT MORE?
To subscribe to the podcast, please use the links below:
Click Here to Subscribe via iTunes
Click Here to Subscribe via RSS (non-iTunes feed)
To download the PDF file for the full transcript of this podcast, please use the link below:
Click Here to Download PDF file
If you have a chance, please leave me an honest rating and review on iTunes by clicking here. It will help the show and its ranking in iTunes incredibly! Thank you so much!