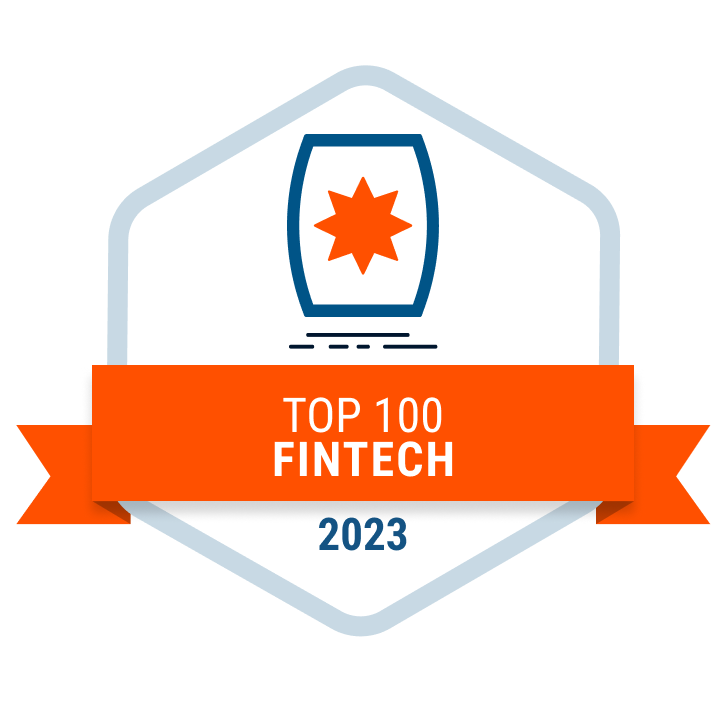 Top FinTech Companies
Tech companies are reshaping the finance industry in 2023 with digital payments, blockchain, and AI-driven services, democratizing access and fostering financial inclusion globally.
Keep reading to learn who's hiring, who's trending, expert insights from executives in the FinTech industry, and more.
Get the Powderkeg Newsletter for news on these and other
Top FinTech Companies

.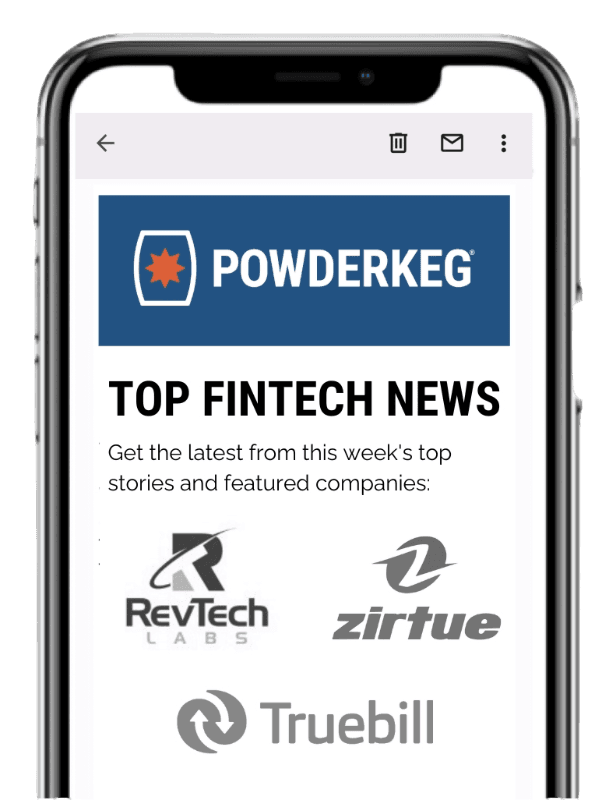 Best Companies in FinTech 2023
This year's Top FinTech Companies were selected based on data given by employees and leadership for their company profile on Powderkeg, supplemented with publicly available third-party data.
View All Companies
How Top Execs Outperform The Rest
Join a curated network of fast-growing companies and executives.
Share your insights
Insights from the Community
Read insights from executives in the Powderkeg community about the biggest shifts, trends and opportunities in FinTech.
Scott Case
Founder, Zettawatts
What are some of the biggest shifts, trends or opportunities you're seeing in Fintech?
Three areas of opportunity: climate finance, underbanked SMBs and disaster recovery/resiliency. Trillions of dollars in global GDP are going to shift from incumbent solutions to new innovations in each category. The biggest opportunity in each is to focus on reducing or eliminating friction in the flow of financial transactions.
Summer Crenshaw
CEO, Maepop
What are some of the biggest shifts, trends or opportunities you're seeing in Fintech?
This biggest shift will be in personalization. AI is now allowing companies to deliver much more individually tailored experiences. Fintech will be at the center of a much-needed revolution in personalization. This will also lead to the democratization of finance with new products launched geared toward the average person, and not just for the wealthiest 10% of the economy.
Carey Ransom
Managing Partner, BankTech Ventures
What are some of the biggest shifts, trends or opportunities you're seeing in Fintech?
One of the biggest shifts in fintech is a focus on the actual business models and types of revenue in a startup. In a growth-at-all-costs era, the market didn't distinguish the types and quality of revenue, margins and customer values, and that has shifted. Building a good, predictable and profitable business is important, and attractive. Not all fintech business models are created equal - SaaS, arbitrage, NIM, interchange, transactions - and values will be assigned accordingly.
First Movers in Fintech
As our world has become increasingly digitized and globalized, fintech companies have taken over the role filled traditionally by large institutional banks. Instead, fast-moving fintech banks, fintech lending companies and other fintech financial services are the name of the game for new generations and digital natives.
As previously mentioned, before fintech companies took the main stage in our financial system, you had large institutional – and in some cases, centuries-old – banks running the show. But with the introduction of the internet, that all began to change in the late 20th century.
One of the first movers in the space with which most are undoubtedly familiar was PayPal, a company still making headlines today with its latest innovations and updates to its core services. Then came Square and Stripe in the late 2000s and Robinhood in the 2013 – three companies that completely shifted the trajectory of finance
Jack Dorsey's Square and later competitors made it easier and faster for small businesses to make and receive digital transactions in-person by sliding cards in their proprietary square card reader. Today, the company is worth more than $100 billion.
Founded in Ireland, Stripe allows small e-commerce companies to collect digital payments via secure APIs online. Many of today's largest direct-to-consumer brands' payments are powered by Stripe. Now, Stripe is worth around $100 billion, similar to Dorsey's Square.
Finally, through its mobile platform and application, Robinhood has made investing accessible to populations traditionally left out of the conversation. Their mission to "democratize finance for all" has certainly made an impact with more than 22 million users trading stocks and cryptocurrencies on the platform as of Q2 2021.
These fintech giants have dominated the last decade but it's a new sector that's gotten most of the attention the last year.
Jobs at Best Fintech Companies
Check out these opportunities at the top Fintech companies in the nation
Staff Software Engineer - Data Platform
Earnin
Senior Product Designer
Alto Solutions
Technical Lead, Scala
TrueAccord
Senior Product Data Analyst
Boulevard
Senior People Operations Generalist
Branch
Lead Data Scientist
Braviant Holdings
Staff Software Engineer (Backend)
Nova Credit
Communications Specialist
Zirtue
Looking for job opportunities?
We help candidates connect to great companies like these.
Join Powderkeg
Fintech & Cryptocurrency
In 2008 Satoshi Nakamoto created a new currency called Bitcoin, which has resulted in an entirely new intersection and wave of innovation between finance and technology called cryptocurrency. And in the 2020s inspired by the advancements in computer science, many traditional banks and financial institutions have made the foray into cryptocurrency by allowing their customers to invest and save in the different models.
Founded in 2012 by Brian Armstrong, Coinbase has emerged as the leading exchange for cryptocurrencies large and small. In June 2021 they announced they had accrued more than 20 million users in the previous six months, for a total of almost 70 million individuals on the platform buying, selling and trading tokens.
As you'll read, cryptocurrency is a growing movement within finance and demands your attention.
The Future of Finance & Technology
It's difficult to say exactly where the finance and fintech environments are heading. In the last few decades our world has seen so much change in the seemingly traditional space that makes even the simplest predictions challenging.
However, you can bet your bottom dollar that the advancement toward equal access and opportunity for all will only accelerate with the help of technology and computer science. Thanks in part to innovations made by pioneers in the fintech space like PayPal, Square, Stripe, Robinhood and Coinbase in addition to cryptocurrency and its contributors.
Keep reading to learn which fintech companies are poised to steal the show and where you may have the best opportunity to make a great impact on the future of finance.
If you're already sold on fintech companies in the Unvalley, join Powderkeg's free, AI-powered talent matching service that will pair you with employers that fit your unique needs in an organization. Join today!
Powderkeg Community Sponsors
Check out these companies supporting the Powderkeg Community
Sponsor Powderkeg →
CDW
Rightsize and future-proof your technology investments with IT Orchestration from CDW
Today's Fintech Wave
You've learned about the biggest fintech companies like PayPal, Square, Stripe, Robinhood and Coinbase, and their contributions to the fintech environment. But, there are so many more top fintech companies making waves in the space. They're making financial products accessible to third world countries, improving financial literacy and education for women, and disrupting traditional financial systems with bold, new ideas and algorithms.
Let's take a glance at the top fintech companies in 2020 and 2021 and how they might grow beyond this point.
First, one of the most watched trends in the fintech world has been buy-now, pay-later (BNPL) companies like Klarna and Affirm. Instead of users having to pay all of an item's cost upfront, BNPL services allow them to receive the product with a promise of paying back the cost over the next few months. BNPL companies often partner with larger outlets like Amazon, Walmart and Target for access to exclusive access to their shops and customers.
Founded in Sweden, Klarna has made its way around the world. They offer both B2B options where large retailers can partner with the BNPL company or B2C feature, where individuals can simply download the mobile app or browser extension and make four monthly payments for products instead of paying the cost upfront.
On a related note, Silicon Valley-based Affirm offers similar services to its retail partners and individuals.
Just as BNPL options have swept Silicon Valley, so too has cryptocurrency.
Powderkeg Community Sponsors
Check out these companies supporting the Powderkeg Community
Sponsor Powderkeg →
Alchemy
We take films from idea to delivery. Conceptualizing, writing, casting, shooting, and editing – we do it all.
Cryptocurrency's Role in Fintech
Shifting gears to the fast-moving cryptocurrency space, exchanges are positioned to witness incredible growth in the 2020s. Just as Coinbase has grown considerably in the last twelve months, Kraken & Gemini are right on its tail.
Headquartered in San Francisco, Kraken was one of the first companies to offer trading to crypto enthusiasts. The Winklevoss twins Cameron and Tyler, made famous from their legal battle with Mark Zuckerberg over the inspiration behind Facebook, started their own cryptocurrency exchange in 2014 to compete with the likes of Coinbase and Kraken.
Today, Coinbase, Kraken and Gemini lead cryptocurrency companies in terms of users.
As we look toward the future in finance and technology, it seems as if cryptocurrency will almost certainly play a role.