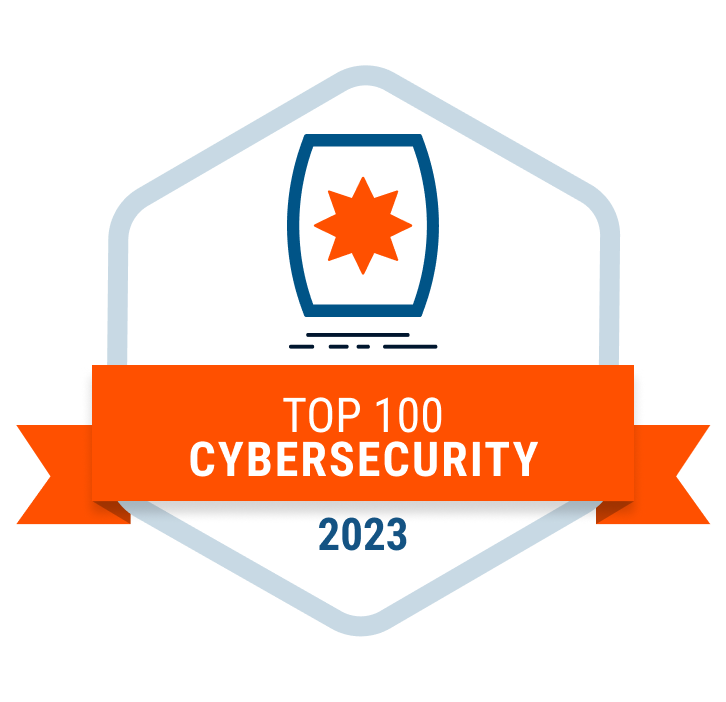 Top Cybersecurity Companies
In the ever-evolving world of cybersecurity, progress is being matched stride for stride by cybercriminals' increasing sophistication. The 2023 digital ecosystem is a treacherous landscape where no company, large or small, is immune to potential breaches that could jeopardize operations, reputation, and revenue.
Keep reading to learn who's hiring, who's trending, expert insights from executives in the Cybersecurity industry, and more.
Get the Powderkeg Newsletter for news on these and other
Top Cybersecurity Companies

.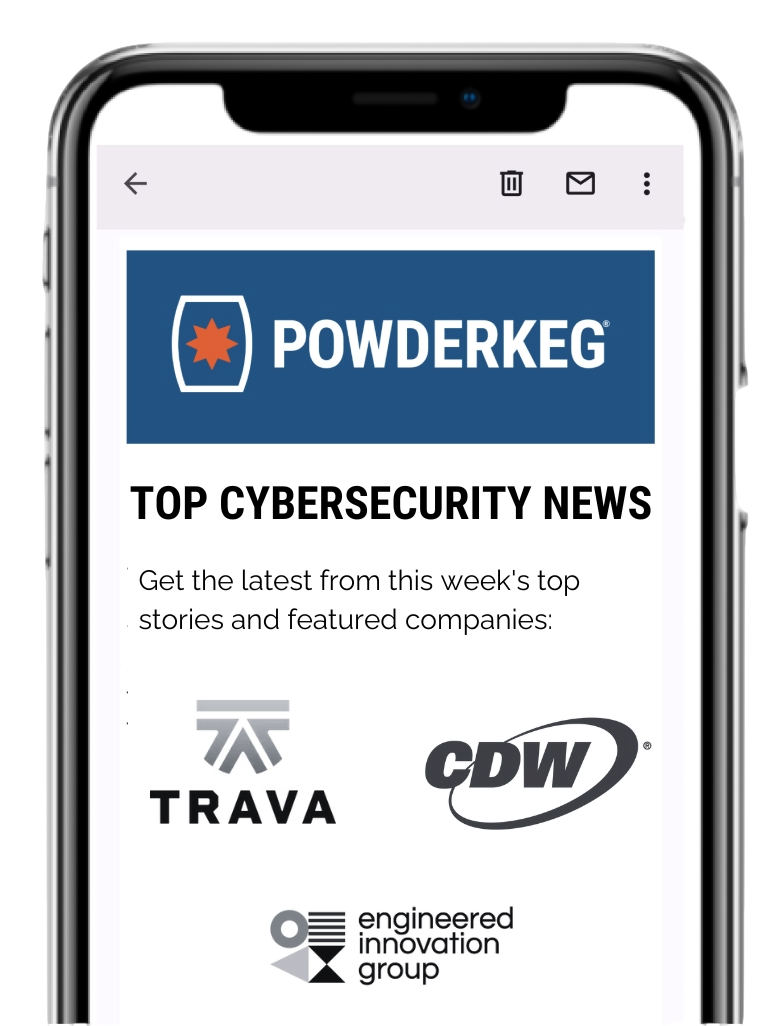 Best Companies in Cybersecurity 2023
This year's Top Cybersecurity Companies were selected based on data given by employees and leadership for their company profile on Powderkeg, supplemented with publicly available third-party data.
View All Companies
How Top Execs Outperform The Rest
Join a curated network of fast-growing companies and executives.
Cybersecurity: A Top Priority
Cybersecurity has risen to a top priority for organizations, especially those that deal primarily with consumers and their private information. New regulations in the European Union and California have forced the hand of corporations large and small to shift their data security practices to protect consumers from attacks and information leakage. As we venture deeper into the third decade of the 21st century, we're poised to see even more protections and regulations pass protecting consumers from unlawful data handling.
Just fifty years ago, Americans would have been baffled with any mention of cybersecurity, a field created in the wake of the computer's invention. As technology has become more ubiquitous in our daily lives, cybersecurity companies and innovation have become vital. With the amount of data stored around the globe doubling every two years, information is passing through the internet at a record pace, which demands tighter security protocols to keep said information private.
Marked by a skyrocketing rate of innovation within the space and cybersecurity companies' stock, the industry is poised for even more growth in the decades to come. Colleges and universities are educating their computer science students to defend against attacks while large corporations are hiring massive teams of cybersecurity experts to keep their customers' and their sensitive data secure. Even so, nation states' militaries are actively involved in keeping their countries' internet servers secure from cyberattacks by other foreign aliens.
Now that we've defined cybersecurity and its role in modern society, let's move into specifics. What interests you about cybersecurity? What can you do within the industry? Whether you're a marketer, product manager or software engineer, the cybersecurity space is looking for you.
Below, we dive into a few areas of cybersecurity that may pique your interest, no matter your background or experience.
Share your insights
Insights from the Community
Read insights from executives in the Powderkeg community about the biggest shifts, trends and opportunities in Cybersecurity.
Rob Beeler
CTO & Co-founder
Why is your cybersecurity company interesting to work for?
Trava is a great place to work and learn, as we touch on so many areas within both cybersecurity and cyber insurance. We build tools to automatically assess a company's security posture, help them mitigate issues and then help them transfer risk through our cyber insurance. This requires a broad-range of cloud-based technologies to collect and normalize security data, and advanced analytics to translate that into risk prediction and valuation.
Cybersecurity Areas of Interest
First off, the cybersecurity industry needs a great deal of software engineers to maintain their device applications. If you're a software engineer or computer scientist, you'll have an abundance of opportunity within cybersecurity. Whether you work for the military preventing foreign nations from attacking our infrastructure or an organization focused on providing turnkey cybersecurity solutions for clients, software engineers will find plenty of open jobs in the field.
Next, data forensics and analysts have myriad job opportunities with cybersecurity companies across the world. With the amount of data and information passing through these organizations and their clients, the companies need data analysts to, well, analyze the data. Experience in Tableau, Excel and other data management platforms is typically required.
Cryptography, a field made popular by the cryptocurrency movement in finance, is the science of encrypting information so as to keep information private between the two entities sharing it and prevent hackers from reading and stealing it. As the study becomes more popular in educational institutions, cryptographers are moving into industries like cybersecurity, cryptocurrency and technology, where they help organizations keep their consumers data secure and impregnable.
Lastly, traditional business minds like those in marketing, accounting, finance, administration and economics are needed to run the operations side of cybersecurity companies. While operations folks work somewhat independently from the software engineers and security experts, product managers help bridge the gap and build goods and services that consumers and corporations alike need in their daily lives.
Jobs in Cybersecurity
The cybersecurity industry is moving fast. If you blink, you might just miss major developments. An effective way of keeping up with the space and its newest advancements is by following government regulations, top cybersecurity companies and activists within the space.
If you're seeking a new career opportunity in the cybersecurity industry, look no further than Powderkeg's AI-powered talent matching app that pairs you and your unique preferences with qualified companies in the Unvalley. Join for free and get your first few matches today. Who knows? One may turn out to be your big break – your dream job at a cybersecurity company inside the coasts with tremendous benefits, competitive salary and a flexible schedule.
Jobs at Best Cybersecurity Companies
Check out these opportunities at the top Cybersecurity companies in the nation
Threat Response Engineer
Red Canary
Senior Security Engineer - India
Bugcrowd
Looking for job opportunities?
We help candidates connect to great companies like these.
Join Powderkeg
Cybersecurity's Role in 21st Century America
Although they play an increasing role in our lives, the top cybersecurity companies aren't household names. Even the biggest public cybersecurity companies. As we make even greater technological advances, we'll learn more about the individuals and corporations keeping our data and information secure from hackers and malicious actors. But, for now, you can learn about today's best of the best below.
We've taken stock of the organizations keeping you safe on your devices, your company safe from hacks, and our federal government safe from digital foreign invaders.
The Largest Cybersecurity Companies
The most well-known and largest cybersecurity company in America is McAfee, which makes threat detection and management software. Headquartered in California, they've played a major role in the cybersecurity space since their founding in 1987. They submitted their initial public offering and went public in 2020. McAfee is now worth more than $5 billion for all its assets. In fact, the corporation has accumulated more than 25 acquisitions in its almost-35 years in business. If you're looking to work for an established, well-known cybersecurity company in the United States, McAfee is a safe bet. With over 6,000 employees scattered around the world, McAfee operates 50 offices across more than 40 countries. In the Unvalley, the organization has a large office in Plano, Texas.
Another global organization from the Bay Area is Palo Alto Networks, which also specializes in threat detection and management for small and large businesses alike. Palo Alto Networks is led by former Googler and cybersecurity expert Nikesh Arora, who took over the company in 2018. The organization founded in 2005 is commonly known in the space for its Ignite cybersecurity conference that annually hosts thousands of software engineers, data analysts, cryptographers, cybersecurity professionals and general data privacy enthusiasts for educational content and updates from the industry. Palo Alto Networks now employs over 10,000 professionals around the world.
Powderkeg Community Sponsor
Check out these companies supporting the Powderkeg Community
Sponsor Powderkeg →
CDW
Rightsize and future-proof your technology investments with IT Orchestration from CDW
Alchemy
We take films from idea to delivery. Conceptualizing, writing, casting, shooting, and editing – we do it all.
Cybersecurity Companies in the Unvalley
Our first highlighted and largest cybersecurity company in the Unvalley inside the coasts, Atlanta-based LexisNexis Risk Solutions has positioned itself as one of the premier risk management organizations specializing in cybersecurity and data protection services for its clients. One of the original companies to the relatively new cybersecurity scene, LexisNexis is more than 40 years old. Across its broad spectrum of services, the company has 100+ unique products to help keep their clients' data secure. LexisNexis has offices and remote workers scattered around the world and right here in the Unvalley; Florida, Illinois, Indiana, Montana, Ohio, Oklahoma and Tennessee are all listed as LexisNexis locations. So, no matter where you live on the coasts or in Middle America, the Unvalley and LexisNexis are waiting for you to apply to one of their open positions. What are you waiting for?
Another public, Unvalley-based cybersecurity company operating out of Atlanta is Secureworks. They've developed a suite of softwares and products to prevent their clients from suffering hacks from outside forces. The B2B corporation was founded in 1999 and has thousands of customers in more than 50 countries worldwide. In 2011 Dell Technologies bought the organization but allows it to operate independently of the big tech giant as Dell Secureworks.
The last Unvalley-located cybersecurity highlighted is Minneapolis's own Code42, which focuses their energy on insider risk management. The need for internal data security within organizations became apparent with the rise and normalization of of remote and hybrid work during COVID-19 when employees scattered from offices to their homes, across the country and even around the world. Code42 and other cybersecurity experts claim compromised data will only increase with the free movement of employees and information around the world. Just another reason that cybersecurity has become and will be more vital.
The Unvalley has witnessed incredible growth in cybersecurity talent and innovation. It's now home to some of the fastest growing cybersecurity companies in the world. If you're looking to find a job in the field, scroll back up to the top of this page to see what positions exist both on the operations and applied science sides of the industry. And, as mentioned, cybersecurity will only become a bigger and more lucrative field with the growing amount of data and information flowing across the internet between organizations and people.
The Future of Cybersecurity
Regulations designed to protect consumers are at an all-time high and don't see an end in sight. California's introduction of a law similar to the European Union's massive GDPR bill may reverb across the America as other states consider similar legal opportunities to keep consumer data secure and private.
And, this is just the beginning.
Your Next Cybersecurity Job in the Unvalley
With our goal of helping you find your dream job, Powderkeg is organizing the very best cybersecurity companies to work for in the Unvalley inside the coasts. If you know of any other companies that would like to hire the very best and brightest in the industry, contact us.
Looking for your next career? Sign up for Powderkeg's AI-powered talent matching service that will pair you with several cybersecurity companies that fit your unique needs and demands. Want great benefits? Done. Need a flexible schedule because you have children? You've got it. Want a job fit for your specific educational background? Consider it finished. Sign up for free today and discover your first few companies hiring right now. Possibly even your next job.