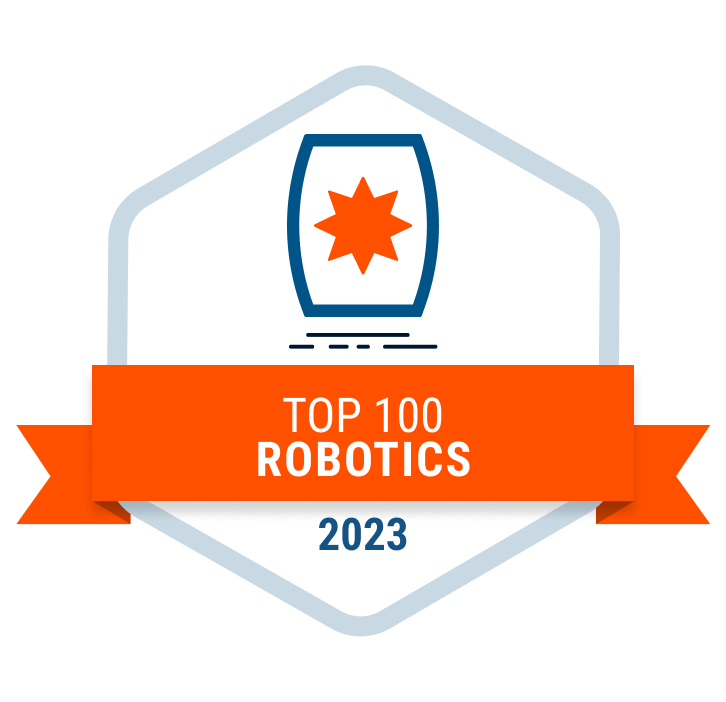 Top Robotics Companies
Robotics is driving automation across industries in 2023, amplifying productivity and enhancing precision. It continues to revolutionize healthcare, aid in disaster response, and expand our exploration frontiers. Robotics today is shaping a safer, more efficient, and technologically advanced world.
Keep reading to learn who's hiring, who's trending, expert insights from executives in the Robotics industry, and more.
Get the Powderkeg Newsletter for news on these and other
Top Robotics Companies

.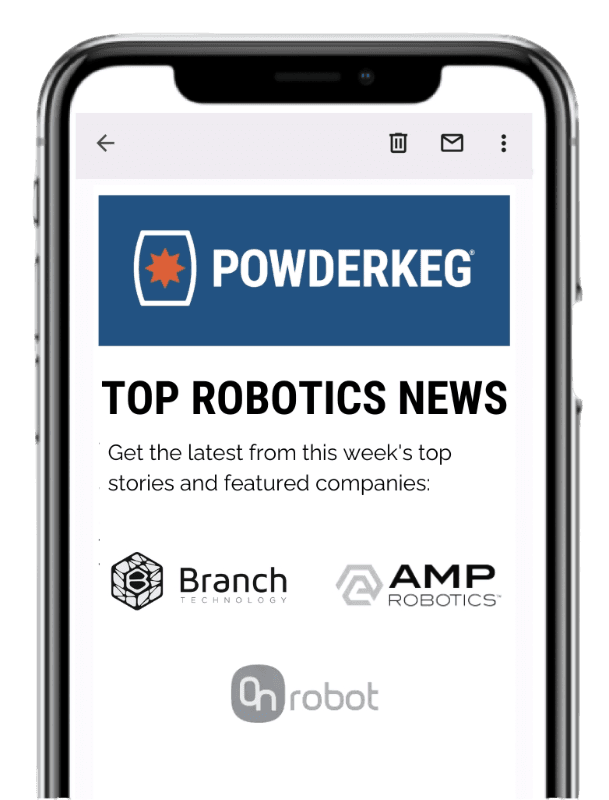 Best Companies in Robotics 2023
This year's Top Robotics Companies were selected based on data given by employees and leadership for their company profile on Powderkeg, supplemented with publicly available third-party data.
View All Companies
How Top Execs Outperform The Rest
Join a curated network of fast-growing companies and executives.
Robotics in the 21st Century
Over the last century, the robotics industry has transformed our society; yet, robotics work isn't mainstream and most robotics companies aren't household names.
Robotics refers to the merging of computer science and different fields within engineering to create and use utilitarian robots. And, robotics companies have typically sold B2B products, up until recent years. Most operate in the background of businesses where consumers and customers don't see their use. For example, in 1961 Ford began using robots on their assembly floors to speed up construction of vehicles, reach places that human arms couldn't fit and get exact, error-free measurements. Nowadays, robots are making their way onto the frontlines of several industries, not just automobile manufacturing.
The robotics industry has accelerated dramatically in the last decade to make its way into the consumer devices and home goods spaces. Leading tech companies like Amazon, Apple and Google have voice-recognition devices that act as assistants inside your home. They play music, read the news, report the weather, answer questions, among other mundane tasks. Even with voice-recognition devices, society has seen a massive transformation and innovation in a short amount of time.
Robotics companies are changing the way we manufacture products, deliver goods, and live our lives. Some well-known and even publicly traded robotics companies include SoftBank (SFTBY), iRobot, Amazon and Stryker.
Jobs at Best Robotics Companies
Check out these opportunities at the top Robotics companies in the nation
Looking for job opportunities?
We help candidates connect to great companies like these.
Join Powderkeg
Largest Robotics Companies
SoftBank Robotics's acquisition of Boston Dynamics in 2017 from Google set off a flurry of innovations and viral videos depicting robots acting, moving and even dancing shockingly similar to humans. The Waltham, Massachusetts-based robotics company was sold for more than $1 billion in late 2020 to Hyundai to build out their robotics division. Despite its sale to Hyundai, SoftBank still maintains its spot among the top robotics companies in the world with a heavy presence and investing arm in the industry.
Founded in 1990, Boston-headquartered iRobot invented the robot vacuum with which you may be familiar – Roomba. iRobot has leaped to the top of their class thanks to pop culture appearances in Hollywood movies and shows, such as Parks and Recreation. Their focus is on in-home robots to help with cleaning, dusting and other household chores.
Beyond in-home voice-recognition devices, Amazon's use of robotics extends to their warehouses and in the future, to the skies. Currently, Amazon warehouses utilize robots to organize, transport and package products in a timely, inexpensive way. In now-viral videos, thousands of package-carrying robots zip around warehouses miraculously without running into each other. Soon, Amazon wants FAA approval for drones to deliver packages even faster to their customers than their current two-day response time. By building hundreds of fulfillment centers around the country, Amazon has made their distribution points as close as possible to each customer's home. Therefore, allowing autonomous drones and other delivery vehicles to make quick deliveries.
But there's more to the robotics industry than foreign and Silicon Valley giants. Discover the companies making a name for themselves in the Unvalley below.
Unvalley Robotics Companies
A legacy Unvalley organization established in Kalamazoo, Michigan, Stryker has dove headfirst into the robotics industry. A medical device company, Stryker now sells Mako, a robotic-arm assisted surgical tool, to hospitals and clinics around the world. With its unique ability to make precise measurements and cuts when operating on humans, surgery can be less dangerous and more efficient. Surgeons work alongside the robots by either controlling them from a virtual simulation or partnering with the arm in the surgery room.
Stryker isn't the only Unvalley company that has forged its way into the robotics industry to make their processes more efficient.
Expect more companies to explore the power and utility of robotics in the workplace. Although some of the biggest robotics companies reside in California and Boston, the Unvalley will certainly play a major role in attracting and retaining the computer scientists and engineers that make robotics possible and the companies that scale it.
To keep an eye on the robotics industry and its quick acceleration into our lives, check out the annual tech conference CES in Las Vegas and other events hosting the latest and greatest robotics companies. In addition, follow top robotics publications to learn about recent developments and advancements made in the industry.
Powderkeg Community Sponsors
Check out these companies supporting the Powderkeg Community
Sponsor Powderkeg →
CDW
Rightsize and future-proof your technology investments with IT Orchestration from CDW
Working in the Robotics Industry
Interested in working in the robotics industry here in the Unvalley? Although Boston and the Bay Area get most of the attention for their robotics companies and talent, cities like Chicago, Atlanta and Austin are quickly becoming hotbeds for growing startups and ecosystems centered around robotics.
Join Powderkeg's AI-powered talent matching service to learn more about how you can find your dream job with just a few details about yourself. Once you enter your unique preferences, you'll be paired with robotics companies that fit your characteristics and needs in an employer. Join for free today.
Powderkeg Community Sponsors
Check out these companies supporting the Powderkeg Community
Sponsor Powderkeg →
Alchemy
We take films from idea to delivery. Conceptualizing, writing, casting, shooting, and editing – we do it all.
Function of Robotics in Society
As we dive into more robotics companies in the USA shifting our society, it's important to understand the main drivers for the introduction of robots into everyday life.
First, when considering robotics' impact on manufacturing, it's challenging to argue against the economic and efficiency benefits that corporations see. Companies are able to construct goods much faster, much safer and at a much lower cost than in previous generations with solely human work. An added bonus – and a consequence of robotics – to these corporations is that they don't need as many humans to operate these machines in their shops, meaning fewer jobs for workers.
Second, as pictured in comics, cartoons and movies a century ago, robots help humans by reducing strain, stress and work. For example, what was previously unknowable information, you now have access to it with a simple question asked to your Amazon Alexa sitting on the kitchen counter. Robot vacuums and other cleaning devices have reduced the need for hiring outside workers to manage homes. And, autopilot lawn mowers and snow plows keep things tidy around the house, making for a presentable appearance for the neighborhood. The benefit to home life is immeasurable.