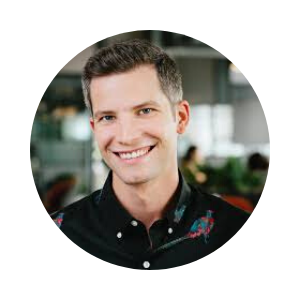 by Matt Hunckler
CEO, Powderkeg
updated October 17, 2022
Software Sales
All My Friends Are Getting Into Software Sales. What's The Deal?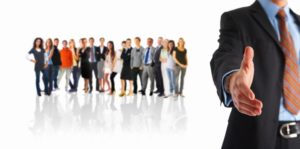 It's no secret that the tech world is absolutely booming. Companies like Slack and Uber are receiving billion dollar valuations, chatbots are the next big thing, and even your grandmother is talking about new fangled things like "VR". Shows like Silicon Valley show just how much the tech boom has taken hold of the mainstream culture.
Top performing companies are leveraging software to stay competitive, whether that's using Asana to keep everyone on task, HipChat to keep distributed teams communicating clearly, or Salesforce to stay on top of prospective leads. Software-as-a-Service ("SaaS") companies are taking over, with even old school software companies like Microsoft moving everything over to the cloud. Everybody wants to be part of the tech boom.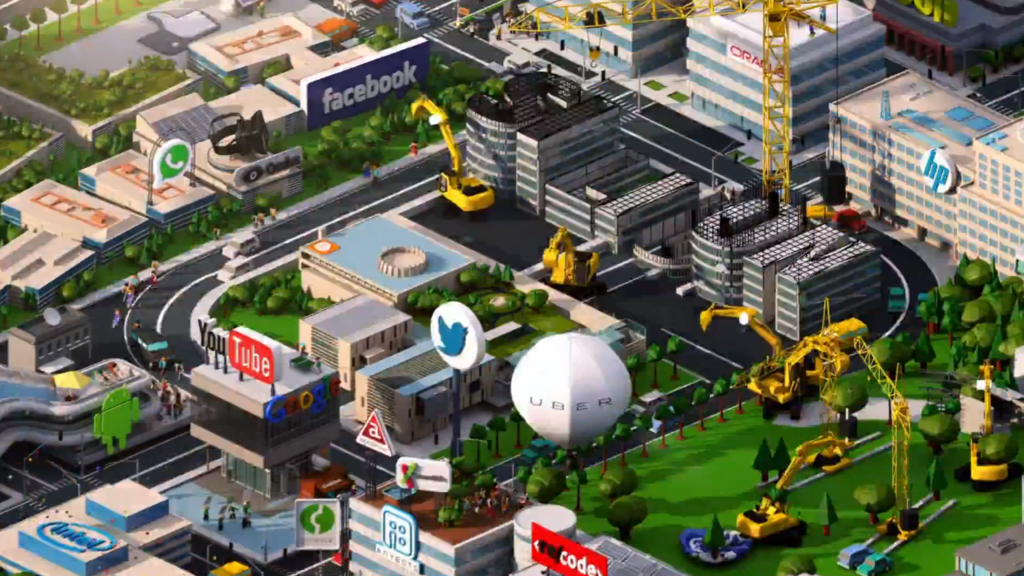 Because of the skyrocketing demand, software companies are increasingly focused on building best-in-class sales teams in order to compete effectively with other companies in the same category / niche. Companies with high-powered sales teams generate more revenue, profits, and value for investors, faster.
This is why so many of your friends are getting into software sales. It's a hot, competitive market full of opportunities.
In this article, we're going to talk about the pros and cons of software sales, as well as the different types of roles that are available. Think of this as primer of sorts for the industry. It's not comprehensive and certainly won't make you an expert, but it will serve as an effective introduction to the world of software sales.
Software Sales: Pros and Cons
Like any job, a role in software sales comes with very specific pros and cons. Depending on your goals, personality, and work style, it could be the perfect job or a total disaster. Evaluate these pros and cons carefully, keeping in your mind what success looks like for you.
Pros of Working in Software Sales
Huge earning potential ($$$)
Most software sales jobs offer a competitive base salary along with an aggressive, performance-based commission structure. If you're good at sales, you can absolutely rake in the cash.
Of course, the flip side of this is that, if you suck at sales, you're going to really struggle, both financially and in your ability to advance in the company.
Sales usually (not always) requires a very specific type of personality. If you don't have that kind of personality, this may not be the job for you.
A fast-paced, competitive environment
To say that sales is fast-paced and competitive is probably an understatement. Your very livelihood depends on finding leads, building relationships, and then closing sales. Doing this effectively requires a lot of hustle and a willingness to compete hard with other salespeople.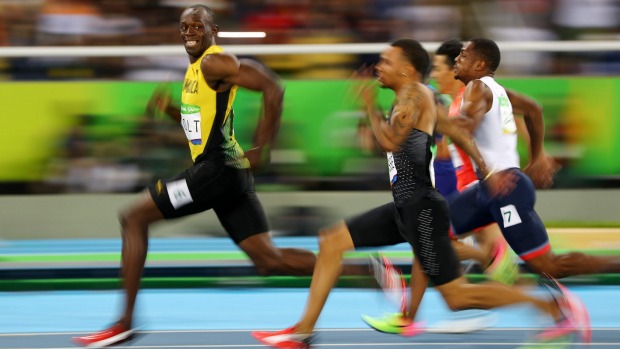 If you're a competitive, type-A person, you'll probably enjoy this environment.
Rapid upward mobility for top performers (usually)
In sales, more than most other jobs, top performers move up quickly. The reason for this isn't particularly complex. Sales are the lifeblood of a software company, and those who perform the most effectively will find themselves being quickly promoted and receiving more responsibilities.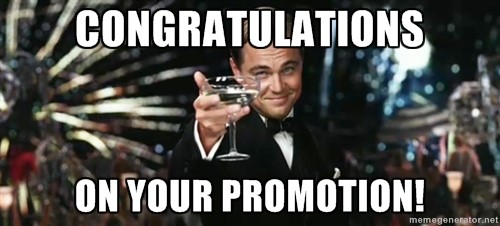 On the flip side, those who don't perform well will find themselves languishing at the bottom while others jump frog them. Sales in particular is a job that rewards outstanding performance and penalizes poor performance.
Cons of Working in Software Sales
High expectations in terms of performance and hours
Salespeople are expected to do whatever it takes to make the sale. If you go into sales, your manager will expect you to perform at a high level, securing new leads and closing sales when possible. Your manager will also expect you to put in the necessary hours to do your job effectively. Yes, the odds of upward mobility are high, but the cost of achieving those promotions will also be high.
Be prepared to burn the midnight oil and continue working outside standard business hours. The struggle to find work/life balance a in sales is real, so be prepared to figure it out ASAP.
Work can become quite stressful
The reality of any sales position is that you'll encounter stress. It's simply the nature of the job. Whether you're trying to meet a monthly quota, close a particularly large sale, or have a difficult manager who is always riding you, stress is part and parcel with sales. Unlike some cushy jobs which allow you to clock in, clock out, and leave work behind, a sales job is always in the back of your mind.
You usually don't earn commissions if you miss quotas
While sales jobs do offer huge earnings potential, they also can create issues if you miss sales quotas. Because the compensation structures are almost always base plus commission, if you miss a quota you end up losing a significant chunk of your total earning potential. This can be one of the greatest stressors of a sales job.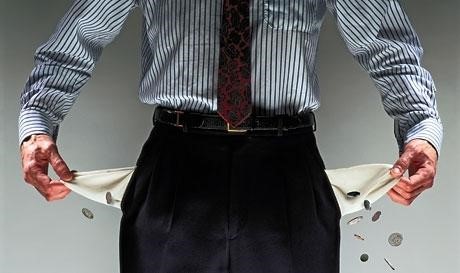 When considering taking a job in software sales, carefully consider the pros and cons. Would your personality and strengths fit well with a sales job? Do you thrive in a stressful, competitive environment? Would you be comfortable having a compensation structure directly tied to your performance? The answer to these questions will help you know whether a sales job is a good fit for you.
Looking to make a career change? Find out how Powderkeg can connect you to companies that are hiring.
Breakdown of Software Sales Roles By Responsibility
New Business Creation:
Lead Generation
Who are they? Typically junior sales reps who focus on prospecting and qualifying new sales opportunities for senior members of their sales team. Top performers here are usually fast-tracked / promoted to the closing role once they learn the ropes and prove they're capable of running the full sales process. Lead generation is a great entry-point for recent grads looking to break into tech and hopeful to meet high earning potential relatively quickly upon entering the workforce.
Day-to-day: High volume email and phone activity, interfacing with prospective buyers, educating them on the their market/industry, discovering whether the opportunity can get value out of the company's software, and scheduling product demonstrations for senior sales reps.
Common titles: Sales Development Rep (SDR); Business Development Rep (BDR).
Closers / "Hunters"
Who are they? Seasoned sales pros responsible for closing / bringing on new clients for the organization. The largest earning potential exists for top performing closers because they must know the industry they're selling into backwards and forwards to effectively prove the value the product will bring to the market. Using their industry knowledge and expertise, these "closers" educate their prospective clients on market trends and ultimately secure new contracts. These reps' individual and team performance goals are directly tied to the company's top-line revenue, which is (naturally) the #1 indicator of company performance.
Day-to-day: Meeting with sales qualified leads, conducting product demonstrations, and closing deals!
Common titles: Account Executive (AE); Sales Executive (SE); etc.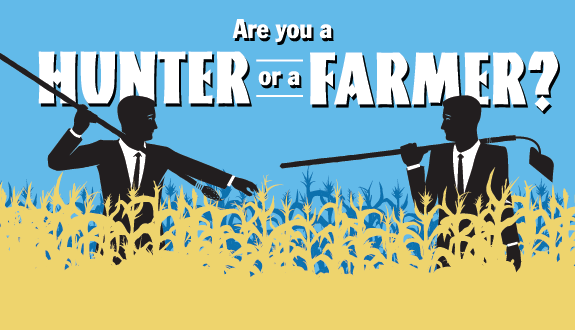 Post-Sale Client Services / Supporting Existing Customers:
Customer Success / Client Success
Who are they? Relationship builders who become the day-to-day point of contact for existing customers after the new business sales team closes a deal. These folks are smart, organized, strategic-thinking customer service reps who need to be great at project management. Arguably, these guys have the most important revenue-generating role because they because they ensure the customer based stays happy and keeps coming back for more.
Day-to-day: Focus on retaining clients and keeping them engaged with the software. Also uncover ways to sell more products to happy customers.
Common titles: Client Success Representative; Customer Success Manager; Customer Happiness Rep; etc.
Account Management
Who are they? Seasoned sales pros who work closely with customer success to keep customers happy and focus on "upselling" or growing their books of business.
Day-to-day: Selling additional products or services to happy customers. Account Managers often have monthly or quarterly revenue targets they're responsible for hitting.
Common titles: Relationship Manager; Key Accounts Manager; etc.
Your Next Step To Get Into Software Sales
If you want to be in a hot market loaded with opportunities, software sales is a great place to get started. The primary question is whether it's the right fit for you. If you're the aggressive type who likes to kick butt and take names, sales can be a perfect fit. Even if that's not your personality type, sales can still work for you, but you should at least be aware of what you're stepping into.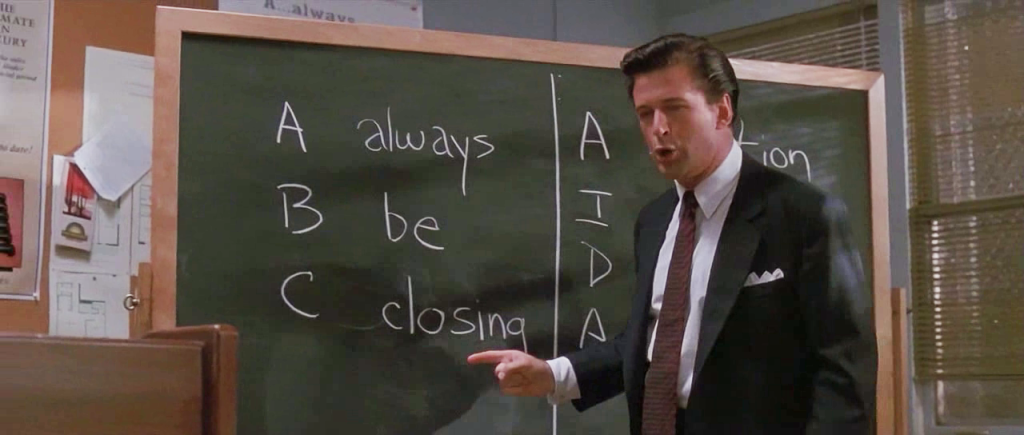 After all, you don't want to unexpectedly end up in a sales situation like in Glengarry Glen Ross
where Alec Baldwin tells the salesmen under him:
We're adding a little something to this month's sales contest. As you all know, first prize is a Cadillac Eldorado.

Anybody want to see second prize?

Second prize is a set of steak knives.

Third prize is you're fired.
Here's to helping you find a job you love, a career that challenges and energizes you, and your true calling as a software sales pro.
---
What is software sales?
Most people intending to pursue a software sales career path begin with the question, what is software sales? As a software salesperson, you will be providing a technical solution that solves a specific problem to end-users who might be businesses, government agencies, or individuals. Physical and remote software sales jobs involve contacting potential clients and explaining how the product you are selling works. They type of software you are selling varies depending on what company you are working for.
What does a software sales representative do?
Some of the duties and responsibilities of most software sales jobs include:
Identify consumer needs and provide detailed information on how to meet the need
Advise clients on technical matters regarding the software and recommend suitable computer configurations
Come up with presentations to demonstrate product features and sales pitches
Submit orders for sales processing Help potential customers maximize the use of the software's features
Negotiate with prospects to reach a reasonable selling price and draw up service agreements
Answer queries from potential and existing clients on how to use the product
Advise customers on suitable user training
As a software and technology sales representative, you need to stay informed of changing trends regarding hardware and software systems as well as peripherals Given the above responsibilities, to qualify for the best software sales jobs, you need to have such skills as communication, customer service, persistence, and flexibility as sometimes you might be forced to travel to the client's location. The educational requirements for a software sales job will vary depending on what type of software you will be selling. If it's not a technical or scientific software, a degree could be necessary.
Is software sales hard?
Just like any other sales job, software sales is not easy. However, you can easily make software sales if you maintain a positive attitude, always listen to your clients, master the software you are selling, and be proactive as well as initiative. With the recent technology boom, the software industry is plagued with multiple software developers all claiming that their solution is the best. This makes the software sales job even harder.
Software sales salary
Like any other job, your software sales jobs salary depends on several factors, such as the company you work for, your experience level, and the salary you negotiate. Software sales representatives who earn the least include those dealing in Customer Relationship Management (CRM) software and Business to Business (B2B) software.
That being said, selling software was one of the highest paying sales jobs 2018. According to PayScale, entry-level software sales salary averages at $40,500 per year, including tips, overtime pay, and tips. A software sales representative who has been in the field for about four years can expect to earn about $48,000 annually. One who has been in the field for about 5 to 9 years earns about $59,300 each year. While a seasoned one can make as much as $75,000 annually. However, in some regions, software sales representatives make a lot more than others. For instance, Glassdoor published that a software sales salary San Francisco earned about $116,185 per year in 2018, a figure which is 15% above the national average. Around the same time, the average software sales salary UK was $61,303 per year. Medical software sales salary is also higher, with Glassdoor reporting that medical sales representatives earn an average of $101,015 per year.
Apart from the software sales salary, most software companies pay their software sales team what is referred to as on-target earnings (OTE). This refers to the commissions earned from each successful sale. During the first few months, expect to earn little or no OTE as it takes time to learn the ropes and make sales. Software manufacturers who deal in specialized software such as medical or billing software in some cases take on independent consultants to promote, sell, set up, and train clients. Unlike a typical 9 to 5 job, this arrangement can enable you to work as a freelancer or remotely from the comfort of your home. This gives you a chance to make as much or as little as you want. All in all, software sales salary 2018 is higher than the software sales salary 2017. We can only expect this to get better.
How to learn software sales
The SaaS industry is currently a billion-dollar industry, and it is still growing steadily. According to a recent report from BetterCloud, companies use an average of 16 apps today. 73% of organizations anticipate that 80%+ of the apps they use will be SaaS by 2020. Computer literacy is a necessary skill for anyone who wants to be successful when it comes to software selling. Without basic computer knowledge, it will be difficult for you to establish your clients' software needs.
If you have previously worked as a sales representative, you can build on this experience to become a proficient software sales rep. Due to the huge influx of industry players and the lengthening sales cycles, getting through to the customer is not an easy task. Undergoing software sales education enables persons looking for entry-level software sales jobs to learn the ins and outs of sales processes and steadily upgrade their selling abilities. Luckily, there are thousands of organizations offering software sales training courses and from whom you can even earn a software sales degree. Entry-level salespersons are normally given access to onboarding software and sales training courses such as preHIRED software sales Reddit. As you progress, you can learn software sales through virtual role-playing and insights from industry experts by joining forums such as learning sales Reddit. There are also online courses that provide you with skills on how to be an expert in software sales.
A simple search on how to break into software sales Reddit will give you quite a number of resources on how to how to succeed in software sales. You can hone your selling skills through online platforms such as Kenzie Academy, Coursera, Udemy, and edX. You can also do a search on majors for software sales Reddit to find out how you can on how you can qualify for software sales Reddit.
Depending on the company culture, software sales work life balance can either be positive or negative. As such, software salespersons need to continually upgrade their resources and obtain skills that will enable them to work smarter. As a software sales rep, you also need to surround yourself with a strong support system that includes mentors and industry experts. You also need to review your short and long-term goals constantly, which enables you to work objectively. The software sales future is quite promising. An in-depth software sales job outlook indicates that there will be a rise in demand in segments such as cybersecurity, cloud projects or software as a service (SaaS), machine learning, predictive analytics, and e-commerce.
Software Sales Jobs
If you are persuasive and confident, a career in software sales could be ideal for you. Software sales jobs description varies depending on the type of software you are selling and your skill level. For example, a business to business sales job description is different from a regular software sales position as the former involves selling software solutions to other businesses. Oracle software sales jobs are a perfect example of a B2B software sales rep. At entry level software sales jobs, you will likely be required to contact potential leads, educate about your software's capabilities, work closely with your marketing team to ensure you hit targets, and so on. The only difference between this and an online sales representative job description is that the latter uses the internet to create sales or promote the products.
Some of the responsibilities of an online sales representative include creating online ads such as Oracle sales Reddit or SAP sales Reddit ads and updating and maintaining online sales records, among others. Website sales job description involves the promotion of website making services to potential clients. Tech sales job description involves the selling of innovative products including servers, networking devices, and computers, or services such as cloud computing, applications, and big data to consumers. IT sales support job description involves the provision of support to the sales team during the sales process and end-users after the sale.
The software sales manager job description is a little different to that of a software sales executive. Some of the responsibilities for this role include:
Create product positioning strategies so that products get noticed by end-users
Update the sales team on software developments
Manage sales team KPIs, performance and culture
Coordinate with the sales team to come up with selling tools such as demos, trade shows, and presentations
Carry out competitor analysis and familiarize themselves with software trends, and other duties
Whether you are an entry-level software sales rep or an advanced one, the salary depends on the company you work for, your level of experience, and your location. For example, software sales salary Reddit ranges from $51,000 to $56,000 per year. On the other hand, Oracle software sales salary is approximately $101,841. Sales and marketing Reddit also cost less than the cybersecurity sales Reddit. Likewise, software sales jobs NYC pay more than software sales jobs, Los Angeles, as the averages are $111,688 and $71,155 per year, respectively.
Software Sales Companies
Some of the best sales companies to work for include:
Greenlight Guru – Greenlight Guru is the only Quality Management Software designed specifically for the medical device industry.
DemandJump – A customer acquisition platform that helps brands double marketing performance through Dynamic Journey Targeting.
Springbuk – Springbuk's Health Intelligence software is equipping benefits consultants and employers nationwide to reduce healthcare costs.
PERQ –  Boosts website conversion through its online guided shopping solution, which leverages artificial intelligence to dynamically change existing websites to deliver the next best step in each buyer's shopping journey.
Genesys – Genesys is a leader for omnichannel customer experience & contact center solutions, trusted by 10000+ companies in over 100 countries.
Covideo – Record and send personalized videos with Covideo's straightforward, user-friendly software.
Oracle – the company which is headquartered in Redwood Shores, CA is one of the top b2b sales companies. It engineers and sells cloud engineering systems, enterprise software programs, and database software.
Salesforce – a cloud-based software company whose headquarters are in San Francisco, CA. The bulk of the company's revenue is from CRM service, however, it also deals with such software as marketing automation, app development, and analytics. It ranked second on Fortune's 100 Best Companies to Work For due to offering the best sales jobs 2018.
These are only some of the best software sales companies you can work in. However, to qualify for the best sales jobs, you will have to go through continuous training to hone your skills.
---
Related Posts
---

---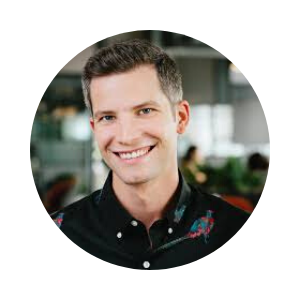 Matt Hunckler
CEO, Powderkeg
Matt is the founder and CEO of Powderkeg, a network of local communities with global reach for tech entrepreneurs, investors, and top talent. Powderkeg entrepreneurs have collectively raised more than $1 Billion in capital and are disrupting industries, creating wealth, and changing the world from areas beyond Silicon Valley. Hunckler has led successful teams with his own ventures, as well as Inc. 500 companies and venture-funded tech startups. He's been named an Under 30 CEO Entrepreneur to Watch and an IBJ Forty Under 40 Honoree for his entrepreneurial endeavors. @hunckler