Denver and Fort Collins for a longtime have been popular destinations for people across the country who are in search of beautiful scenery, fresh air, great food and healthy living. And over the past decade, the area has also become an amazing spot for entrepreneurs looking to build and launch their next great idea or even to find their next big investment. All I can say is… the Colorado tech scene is growing rapidly and it's not looking to slow down anytime soon!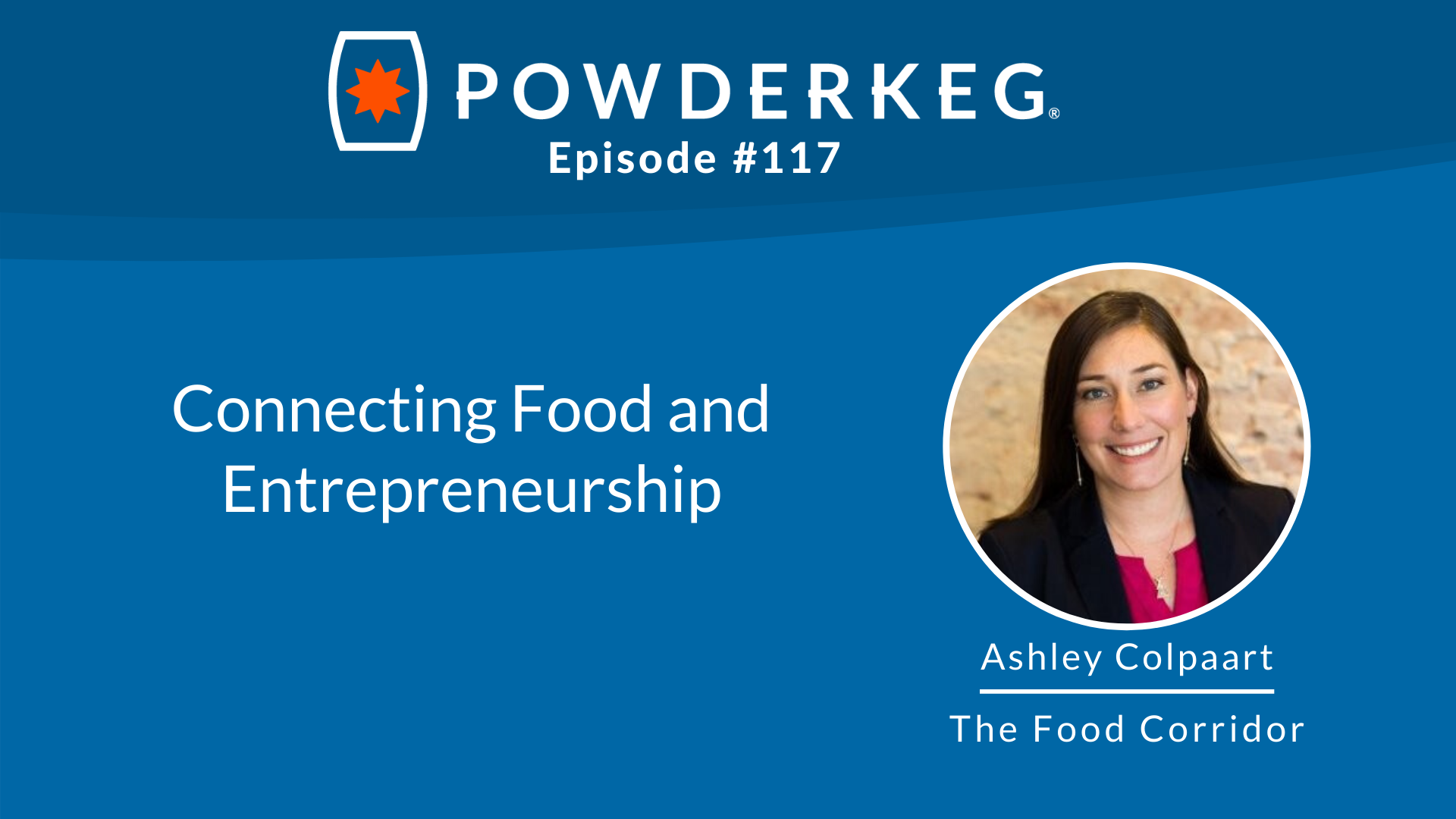 On today's episode, we'll be speaking with Ashley Colpaart. Ashley is a Registered Dietitian and earned her Doctorate in Food Systems from Colorado State University. She has a unique systems understanding of food and human health in social, economic, and environmental spheres. And is currently the founder and CEO of The Food Corridor, a platform that connects food entrepreneurs to commercial kitchen spaces.
In this episode Ashley shares her experiences of her journey into the world of entrepreneurship and how her experiences have influenced her as founder and CEO of The Food Corridor. Along with Ashley's thoughts on the evolving influences of food entrepreneurship and how her company is becoming a leader in moving the shared kitchen industry forward. Tune in for more!
In this episode with Ashley Colpaart, you'll learn:
Ashley's journey and experiences through entrepreneurship

About the tech ecosystem in Fort Collins and Denver, Colorado

How the

The Food Corridor

was founded and its goals for the future

Ashley's advice on raising capital as a beginning entrepreneur
Please enjoy this conversation with Ashley Colpaart!


If you like this episode, please subscribe and leave us a review on iTunes. You can also follow us on Soundcloud or Stitcher. We have an incredible lineup of interviews we'll be releasing every Tuesday here on the Powderkeg Podcast.
Ashley Colpaart quotes from this episode of Igniting Startups:
Links and resources mentioned in this episode:
Companies and organizations:
Venture Capital Firms:
Conferences:
People:
A massive shout out and thank you to our friends over at Stout Street Capital, for inviting us to this year's UNMET 2019 conference and for setting up this great opportunity to interview fellow entrepreneurs and innovators who are building and developing remarkable companies.
Did you enjoy this conversation? Thank Ashley Colpaart on Twitter!
If you enjoyed this session and have a few seconds to spare, let Ashley know via Twitter by clicking on the link below:
Click here to say hi and thank Raz on Twitter!
COMMENTS?
What stood out most to you about what Ashley Colpaart shares in this podcast?
For me, it's Ashley's advice on raising capital as a beginning entrepreneur.

You? Leave a comment below.
WANT MORE?
To subscribe to the podcast, please use the links below:
Click Here to Subscribe via iTunes.
Click Here to Subscribe via RSS (non-iTunes feed).
To download the PDF file for the full transcript of this podcast, please use the link below:
Click Here to Download PDF file
If you have a chance, please leave me an honest rating and review on iTunes by clicking here. It will help the show and its ranking in iTunes incredibly! Thank you so much!