We're changing it up…
We love to highlight companies on the Powderkeg stage with 3 companies pitching… but for this event, we're very excited to be able to highlight the top companies based on their company culture.
Talented employees are the oxygen that is fueling our tech community's growth. This year's Tech Census connects your company with Powderkeg's vast network of tech professionals in the heartland and beyond.
How is Powderkeg doing this? We're giving professionals exactly what they asked for. Last year's Tech Census surveyed 1,000+ engineers, marketers, salespeople, product managers, designers and other tech rockstars. We asked them what they're looking for in an employer, and then used their feedback to prioritize questions within this year's Tech Census.
We want to give a HUGE thanks to our partners who teamed up with us to bring you the very best at Powderkeg Tech Culture Awards Ceremony.
---
BE THE FIRST TO FIND OUT

Gerry Dick will help us in announcing the winners for the 2019 Tech Culture Awards! A native Hoosier, Gerry Dick has extensive experience in the media industry. As owner of Grown INdiana Media Ventures, and Creator/Host of Inside INdiana Business, he has been deep in the tech industry. Prior to Inside INdiana Business, he served as Sr. VP of the IEDC broad range of initiatives, including marketing, communications, advertising and media relations. Gerry, his wife, Roz, and three children reside in Indianapolis.
We're so excited to announce the winners! It's a brave new world for our tech workforce, and especially so for the recruiters and hiring managers positioned to capitalize on these trends. You'll be able to celebrate with the winning teams and build important connections that could lead to your next opportunity…
---

GET PLUGGED IN
Come connect with the Powderkeg community to get face-to-face with the newest technology and most talented innovators. Who knows—you just might meet your next employer, investor, partner, or even co-founder (you wouldn't be the first). Stay tuned with who will be joining us as exhibitors!
---
YOUR HOST FOR THE EVENING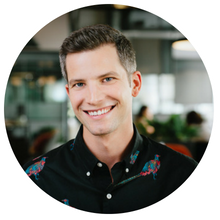 Matt Hunckler is an entrepreneur, international speaker, emcee, podcast host, and CEO of Powderkeg.
Matt has grown Powderkeg into a community of more than 10,000 tech entrepreneurs, developers and investors building high-growth tech ventures around the world in areas outside of Silicon Valley. This platform connects its members to a suite of resources including high-energy events, exposure, and education. Powderkeg founders have collectively raised more than $500 million in capital and are disrupting industries, creating wealth, and changing the world from areas beyond Silicon Valley.
---
The Agenda
As always, there will be plenty of time to connect with the community. Here's the agenda:
5:00 PM —

Doors Open: General Networking

6:00 PM —

 Announcing the Tech Census Culture Award Winners

7:00 PM

— General networking and Open House at INDUSTRY

8:00 PM — Go out and celebrate
---
Local Food and Drink
Think we would let you go hungry? No way! We got you. Get your fill from our great local partners at Nameless Catering and their tasty eats. We are going to have access to the INDUSTRY's fully stocked bar!
Sep 19, 2019 05:00 PM - 08:00 PM