Hiring the right tech talent can be one of the biggest challenges to growing a tech company between the coasts – and that's true in Indy, too. Respondents in the Indianapolis Tech Census were ready to identify a "talent gap" in the region, especially in regards to development talent.
At this special Powderkeg Pitch Night you'll hear pitches from fast-growing startups that are advancing tech education and making it easier for companies to find and hire the right talent.
It's going down on July 25th, starting at 5:30pm at the HI-FI in Fountain Square, Indianapolis. Get all the details:
Pitch Night, Shark Tank Style
If you've never experienced a Powderkeg pitch, now's your opportunity to catch 3 of the most exciting companies in the Midwest. Each startup will have just 5 minutes on stage to pitch their startup—no exceptions. It's sort of like the hit TV show Shark Tank, but without the ego and showbiz.
More on our speakers and advisors below.
Special Thanks to Tonight's Sponsor, Genesys
---
Genesys entered the Indy tech scene in a big way last year with their acquisition of Interactive Intelligence. Genesys powers 25 billion of the world's best customer experiences each year, and over 11,000 companies in 100+ countries trust their customer experience platform to drive great business outcomes and create lasting relationships. Let's give them a warm Powderkeg welcome!
The Advisors (To Be Announced!)
---
The founders will have 5 minutes of Q&A from our panel of investors and entrepreneurs after each pitch, when you'll get to learn exactly how investors think and how the founders respond on the fly. Our "sharks" bring diverse backgrounds and perspectives, which is sure to make for interesting questions and discussion…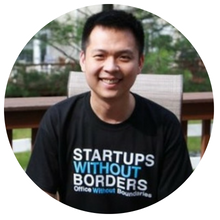 Advisor #1: Chok Leang Ooi | Entrepreneur, Angel Investor and Co-Founder / CEO at Kenzie Academy
Chok is the CEO of Kenzie Academy, pioneering a new model in education by developing future technology leaders with the skills, passion and purpose to meet the needs of employers and closing the talent gap. Chok is also an angel investor and Chairman of AgilityIO, a software innovation company based in New York. He's worked with Silicon Valley tech companies and built trading systems for top investment banks including Goldman Sachs, JP Morgan, Morgan Stanley, Citigroup and Bank of America.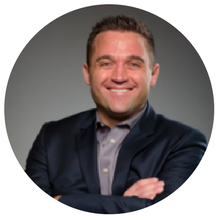 Advisor #2: 

Dan Wilson |

 SVP of Engineering, Salesforce
Dan Wilson is the SVP of Engineering at Salesforce Marketing Cloud. He has spent the last 12 years building and delivering software at B2C scale with enterprise-class security, reliability, scalability, and compliance. At Salesforce, Dan's teams have delivered many important products and innovations, including scaling their messaging capabilities to more than 2.3 billion messages per day and bringing the marketing cloud to Japan.
The Presenting Entrepreneurs and Their Tech Companies
---

SkyePack: A platform that provides an engaging, convenient, and affordable solution for higher education course content.
Mimir: An edtech startup making revolutionary tools for computer science courses.
Woven: An evidence-based developer hiring platform.
Our Host for the Night
---
Matt Hunckler | Entrepreneur, international speaker, and CEO of Powderkeg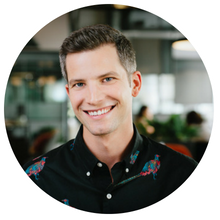 Matt Hunckler is an entrepreneur, international speaker, emcee, podcast host, and CEO of Powderkeg.
Matt has grown Powderkeg into a community of more than 10,000 tech entrepreneurs, developers and investors building high-growth tech ventures around the world in areas outside of Silicon Valley. This platform connects its members to a suite of resources including high-energy events, exposure, and education. Powderkeg founders have collectively raised more than $500 million in capital and are disrupting industries, creating wealth, and changing the world from areas beyond Silicon Valley.
The Agenda
---
As always, there will be plenty of time to connect with our growing community. Here's the agenda:
5:30 PM — Doors open: general networking
6:30 PM — Pitches from 3 fast-growing Midwest companies
8:00 PM — General networking and Open House with the HI-FI
8:30 PM — Go out and celebrate
Local Food and Drink
---

Think we would let you go hungry? We got you. Get your fill from our great local partners at Nameless Catering and their tasty eats!
Jul 25, 2018 05:30 PM - 08:00 PM