It's time to fix the talent gap in tech. Companies need reliable talent, particularly developers, but most hiring solutions are costly and time-consuming. Things aren't much on the workers' side, particularly for those who want to transition to a tech career.It's time to build a pipeline connecting talent and companies. It would start by training workers, no matter their backgrounds, on the skills needed to succeed in tech. It would end by connecting talent with potential companies not based just on skill, but also by culture fit.
So how do we build that pipeline?
Join the conversation LIVE when we welcome two experts innovating around this opportunity.
It's happening on Thursday, November 29th starting at 5:30 PM at Industrious Indianapolis. Get all the details below …
Thank You To Our Sponsors!
---
We're excited to host this event at Powderkeg HQ located at Industrious on Mass Ave in Indianapolis. Special thanks to Industrious for allowing us to host these great events and turn their facility into our podcast studio.
Our partnership with Kenzie Academy allows the local Indianapolis tech community to connect with innovators all across the country. They partnered with Career Karma to bring Ruben Harris to Indianapolis for this event.

MEET OUR PODCAST GUESTS
---
We're bringing in two experts focused on training, growing, and connecting new tech talent. Both happen to be innovators who found success on the coasts and in the heartland, too.
Guest #1: Ruben Harris | CEO at Career Karma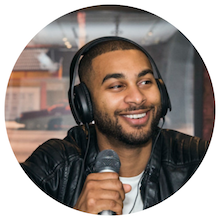 At Career Karma, Ruben Harris helps people build thriving tech careers by matching them with peers, mentors, bootcamps, and other sources of support. He's also co-founder of Breaking Into Startups and co-host of the BIS podcast, a show that tells the stories of those breaking into tech careers from nontraditional backgrounds.
Guest #2: Chok Ooi | Co-Founder and CEO

Every day, Chok Ooi strives to close the tech talent gap by pioneering new models in education. In addition to leading Kenzie Academy, Ooi is chairman of New York-based AgilityIO, which trains developers in Southeast Asia and connects them with tech companies from Google to NerdWallet. He also has an extensive funding background as an investor, and as a relationship-builder with coastal VC firms and investment banks.
THE HOST OF POWDERKEG: IGNITING STARTUPS
---
Matt Hunckler | Entrepreneur, international speaker, and CEO of Powderkeg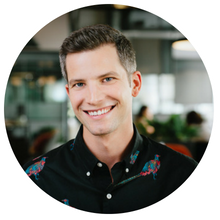 Matt Hunckler is an entrepreneur, international speaker, emcee, podcast host, and CEO of Powderkeg.
Matt has grown Powderkeg into a community of more than 10,000 tech entrepreneurs, developers and investors building high-growth tech ventures around the world in areas outside of Silicon Valley. This platform connects its members to a suite of resources including high-energy events, exposure, and education. Powderkeg founders have collectively raised more than $500 million in capital and are disrupting industries, creating wealth, and changing the world from areas beyond Silicon Valley.
THE AGENDA
---
As always, there will be plenty of time to connect with the community. Here's the agenda:
5:30 PM — Doors Open: General Networking and Happy Hour with Industrious Indianapolis
6:30 PM — Podcast Recording Begins
7:15 PM — Wrap-Up and Happy Hour with Industrious Indianapolis
Food and Drink
---
Food and drinks will be provided, so come hungry!
MADE POSSIBLE BY OUR PARTNERS
---