Marketing Tech Shark-Tank-style Pitch Night
New platforms, rapidly-evolving regulation, increased market uptake—it's essential to stay ahead of the bell-curve with the most influential developments.
Join us at The Vogue for a Powderkeg Pitch Night focused on the latest Marketing Technologies coming to the fore in this new decade. In an exciting "Shark Tank"-style format, we'll introduce the founders to pitch their technology companies.
Our awesome sponsors make it possible to bring you a one-of-a-kind evening.
Connect with Leaders at the Forefront of Marketing Technology
We've curated a killer lineup of innovators, leaders, and tech pioneers in MarTech in the Midwest community to be a part of this special evening. Before and after the scheduled speakers, you'll have the opportunity to:
Learn about some of the latest acquisition techniques across various platforms
Make meaningful connections with other marketing professionals
Learn more about the innovation in MarTech locally
Just remember, space is limited to connect with these local tech companies…

MEET YOUR PRESENTING COMPANIES
---
Casted | Presented by Lindsay Tjepkema, CEO & Co-Founder
Casted is the only B2B Podcasting Platform, helping B2B Podcasters and Content Marketers be more effective through better measurement and activation of their podcasts.
According to Lindsay, Brand is what your customers perceive it to be. Savvy insight from a life-long marketer who thrives on challenge—the latest being the relevance and revenue merits of the podcast ecosystem in the marketing arena.
Vibenomics | Presented by Paul Brenner, President
Vibenomics engages on-site customers through custom audio advertising and licensed music playlists. Recently nominated for Scale-Up of the Year in the 2020 Mira Awards.
Paul is the President of Vibenomics and formerly the President and CTO of Emmis Communications and the CEO of NEXT radio has a unique ability to identify technology, business and revenue opportunities through inquisitive observation, leadership and relationships with people. He prides himself on breaking down complex scenarios to root issues and solutions.
DemandJump | Presented by Shawn Schwegman, Co-Founder & Chief Strategy Officer
DemandJump takes the uncertainty out of digital marketing by allowing you to See what your customers and competitors are doing, and what you should be doing next.
As co-founder of a cutting-edge marketing platform growing at warp-speed, Shawn is well-placed to advise on advertising spend allocation and marketing direction. His history of success as a growth consultant to more than a dozen startups makes his Powderkeg Pitch a 'can't miss' opportunity.
MEET YOUR ADVISORS
---
Syam Nair | Executive Vice President, Technology, Salesforce Marketing Cloud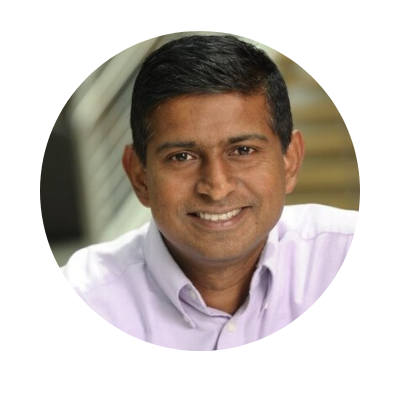 Syam is an engineering leader and product executive with expertise in ground-up incubation and in leading large teams and organizations through cultural, functional and engineering transformations for hyper business growth. His core strength is setting a vision and leading teams with thought through execution to achieve it and collaborating to achieve customer success. He enjoys taking on complex technical challenges as he leads product, engineering or organizational transformation.
Miloni Madan | Private Equity Technology Investor at Warburg Pincus LLC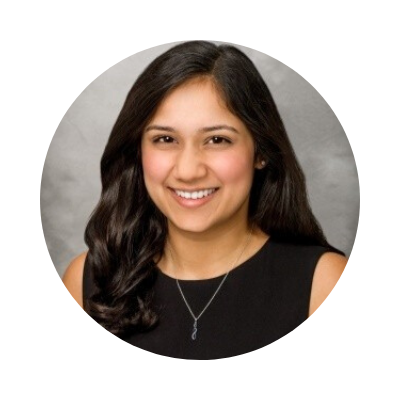 Miloni is a New York City-based investor in the TMT Group of Warburg Pincus. She joined Warburg Pincus in 2017 and has spent time across categories and verticals within software, tech-enabled-services, and market place business. Prior to joining Warburg Pincus, Ms. Madan did Investment Banking at Morgan Stanley. She received a B.A. in International Studies and Economics from Johns Hopkins University.
Aaron Gillum | Senior Vice President at 50 South Capital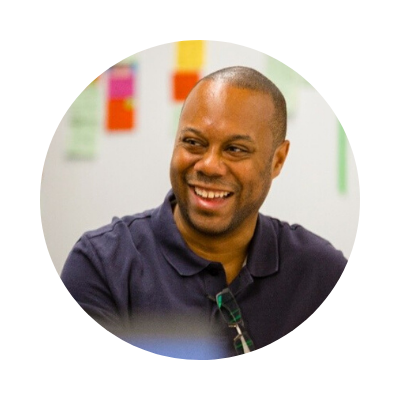 Aaron is an experienced Senior Manager with a demonstrated history of working in the venture capital and private equity industry. He's skilled in Venture Capital, Turnaround & Restructuring, Management, Private Equity M&A, and Leadership.
Lindsey Groepper | President at BLASTMedia
Lindsey has nearly 20 years of experience in PR, including spearheading business development and driving strategic direction of BLASTmedia – the only PR agency dedicated to B2B SaaS. The agency shapes the national narrative for many martech brands, including Moz, 6Sense, and Cheetah Digital.
MEET YOUR HOST
---
Matt Hunckler | Entrepreneur, international speaker, and CEO of Powderkeg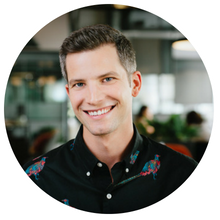 Matt Hunckler is an entrepreneur, international speaker, emcee, podcast host, and CEO of Powderkeg. Matt has helped grow Powderkeg into a community of more than 10,000 tech professionals building high-growth tech ventures around the world in areas outside of Silicon Valley.
ON THE MENU
---
Get your fill from our talented local partners at Nameless Catering and their incredible food. Plus, our hosts at The Vogue will open up the bar for craft beers and cocktails, all while listening to the sounds of DJ Godzillest.
Want to plug into Powderkeg?
---
Want to develop deeper connections with the tech community? Contact Casey Bolsega (casey@powderkeg.com) about exhibitor and sponsorship opportunities.
THE AGENDA
5:30 PM — Doors open: general networking and happy hour with The Vogue
6:00 PM — Pitches begin
6:45 PM — Scheduled programming wraps up; more general networking and beers thanks to The Vogue
8:00 PM — Doors close; see you at our next event!
Giving Back
---

This month Powderkeg will donate $5 of every ticket sale to Be Nimble Foundation. Be Nimble is a social enterprise with the goal of advancing diversity and inclusion initiatives in technology, and you're supporting their cause when you register.
THANKS TO OUR WORLD-CLASS SPONSORS