In 1936, Dale Carnegie's How to Win Friends and Influence People hit the shelves and has sold 15 million copies since. Carnegie's guide to building relationships that will help you succeed struck a cord with people all over the world.
The reason? He showed how you can improve your circumstances in life no matter how smart or rich you are, as long as you understand people.
This masterclass continues the conversation on building relationships that help you launch or jumpstart your career in tech. Hear how two entrepreneurs have leveraged relationships to launch incredible careers in tech that span the globe.
Hear their stories LIVE as we open the Igniting Startups podcast to a studio audience. Stephen Ozoigbo, CEO of African Technology Foundation and managing partner of LIONS@frica, will join us along with Evan Burfield, CEO of Union and co-founder of 1776.
It's happening on Thursday, March 21st starting at 5:30 PM at Kenzie Academy. Get all the details below …
THE 2019 INNOVATION SERIES
---
Powderkeg and Kenzie Academy have teamed up to bring you the 2019 Innovation Series. We're flying in innovators from around the country to Indianapolis so you can learn from them, meet them and hear their stories. We've got some big names planned and can't wait to introduce you to them!

MEET OUR GUESTS
---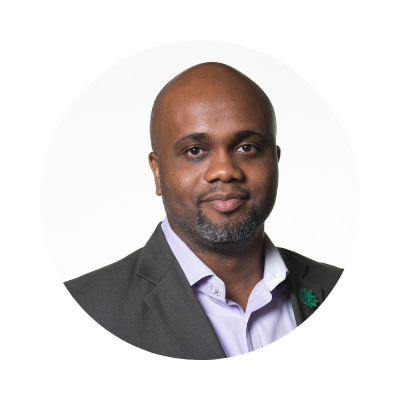 Guest # 1: Stephen Ozoigbo |  Managing Partner, LIONS@frica & CEO, African Technology Foundation
Stephen Ozoigbo is a serial entrepreneur, investor and advisor to multiple technology startups. He is currently the Managing Partner of LIONS@frica and the CEO of the African Technology Foundation, a Silicon Valley corporation that seeks to globalize African technologies by providing access to resources that effectively address and manage the most pressing technological challenges on the continent.

Guest #2: Evan Burfield |  CEO of Union and Co- Founder of 1776
Evan Burfield is the author of Regulatory Hacking, named by Inc Magazine as "one of the 10 best business books of 2018." He works with startups around the world tackling important challenges in areas like education, health, energy, transportation, food, and financial services. As an angel investor and venture capitalist, Evan has invested in more than 40 startups with world changing ideas, from Silicon Valley to Nairobi.
THE HOST OF POWDERKEG: IGNITING STARTUPS
---
Matt Hunckler | Entrepreneur, international speaker, and CEO of Powderkeg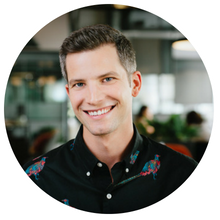 Matt Hunckler is an entrepreneur, international speaker, emcee, podcast host, and CEO of Powderkeg.
Matt has grown Powderkeg into a community of more than 10,000 tech entrepreneurs, developers and investors building high-growth tech ventures around the world in areas outside of Silicon Valley. This platform connects its members to a suite of resources including high-energy events, exposure, and education. Powderkeg founders have collectively raised more than $500 million in capital and are disrupting industries, creating wealth, and changing the world from areas beyond Silicon Valley.
THE AGENDA
---
As always, there will be plenty of time to connect with the community. Here's the agenda:
5:30 PM — Doors Open: General Networking and Happy Hour with Kenzie Academy
6:00 PM — Podcast Recording Begins
6:45 PM — Wrap-Up and Happy Hour with Kenzie Academy
8:00 PM — Event Ends
LOCAL FOOD AND DRINK
---
Think we would let you go thirsty or hungry? No way – we got you. Get your fill from our great local partners at Nameless Catering and their tasty eats, as well as some select craft beers!
We're also excited to be featuring Java House – a new coffee company out of Indianapolis. Just like all of you are the best in tech, we're the best, most innovative coffee company in the country. We're not just here for you to try our coffee, we're here to connect you to a new standard of coffee. Come learn more and try Java House at the Innovation Series event!
Mar 21, 2019 05:30 PM - 08:00 PM