The Tennessee Tech Census is a national media and data initiative to shine a bright spotlight on the tech and startup scene in Nashville, Memphis, Chattanooga and Knoxville.
Scale-up tech entrepreneurs, investors, ecosystem builders and partners are all invited to represent Tennessee to the national tech community. We know you have much to say and much to be proud of.
This invite-only event is happening on Tuesday, August 7th, starting at 6:00pm at WeWork 901 Woodland. More details below.
First, a BIG thank you to our national partners for making it possible for us to bring the US Tech Census to Tennessee:

WHY ARE YOU INVITED?
---
Because you are a tech leader in the Tennessee region and we want to share your story. At the event, we will be conducting interviews with those of you who are interested. Quotes from the interviews will be mentioned in the Tech Census Report and get you some free press for your company/organization.
INTRODUCING THE TENNESSEE TECH CENSUS
---
The US Tech Census is a national research initiative to identify key data about emerging tech ecosystems between the coasts. The project gives emerging tech hubs new data about their ecosystem to hone-in on their strengths, make improvements and build connections among nearby cities to take on Silicon Valley.
The Tennessee Tech Census will measure data on the vibrancy of the local tech community including startup growth, local capital investment, workforce talent, and more.
PANEL: THE STATE OF TECH IN TENNESSEE
---
To showcase the best in tech + innovation in Tennessee, we're bringing in different voices from entrepreneurs, investors and community builders in the local tech ecosystem to share their perspectives.
Moderator: Charlie Brock | CEO, Launch Tennesee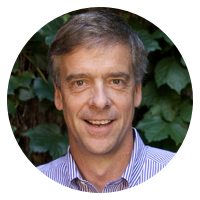 Charlie Brock is the CEO of Launch Tenneseee, a public-private partnership fostering entrepreneurship across the state and making Tennessee the most startup friendly state in the nation.
---
Panelist: Brent Jackson | Innovation Specialist, Bridgestone Americas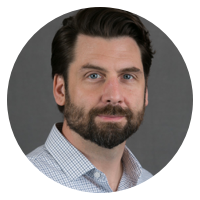 Brent Jackson works to change the way we see the world, with technologies as his toolkit. As Innovation Specialist for Bridgestone Americas, he coordinates the research, development, and deployment of XR technologies into the full lifecycle of manufacturing workflows. He's also Co-Founder of Fort Houston, and CNO for Research and Destory, Inc. Brent is a native of Nashville, and holds degrees in Electro-Mechanical Engineering and Computer Science from Middle Tennessee State.
---
Panelist: Courtney Jones | Founder, MomSource Network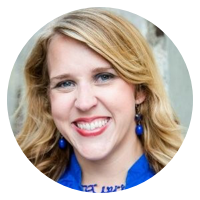 Courtney Jones is the CEO of MomSource Network, an organization dedicated to creating diverse and inclusive workplaces through targeted recruiting efforts and the consulting and licensing of enterprise Returnship and Trailing Spouse programs. A passionate advocate for gender diversity and a recognized thought leader on topics related to women in business, D&I and work-life blend, she's been featured in Bloomberg, CNN, and Working Mother and has worked alongside hundreds of companies to create meaningful opportunities for women.
---
Panelist: Santosh Sankar | Co-Founder & Director, Dynamo Venture Capital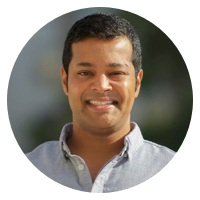 Santosh Sankar is co-founder of Dynamo, a Chattanooga, TN-based early stage fund that invests in extraordinary founders building startups that can transform global trade and commerce with a on "logistics technology" that encompasses supply chain and transportation. Dynamo are equipped to support founders through the seed spectrum in their effort to transform the backbone of the global economy.
Prior to Dynamo, Santosh spent 5 years on Wall Street and built two bootstrapped business prior to turning 21, one which he sold for a 4.0x return on investment.
In his spare time, Santosh enjoys traveling, yoga, cooking, and relaxing over random programming projects. He lives in Chattanooga, TN with his wife, son, and two golden retrievers.
---
Panelist: Gebre Waddell | CEO, Soundways Inc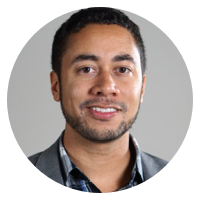 Gebre Waddell is a master of audio engineering and audio technology development. He is the Co-Founder and CEO of Soundways, the company that won the recent Rise of the Rest pitch competition in Memphis. Gebre is also the author of "Complete Audio Mastering: Practical Techniques" and the creator and developer of the bx_Refinement audio software plugin. He holds degrees in Accounting and Music from the University of Memphis.
OUR HOST FOR THE NIGHT
---
Matt Hunckler | Entrepreneur, international speaker, and CEO of Powderkeg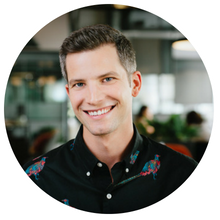 Matt Hunckler is an entrepreneur, international speaker, emcee, podcast host, and CEO of Powderkeg.
Matt has grown Powderkeg into a community of more than 10,000 tech entrepreneurs, developers and investors building high-growth tech ventures around the world in areas outside of Silicon Valley. This platform connects its members to a suite of resources including high-energy events, exposure, and education. Powderkeg founders have collectively raised more than $500 million in capital and are disrupting industries, creating wealth, and changing the world from areas beyond Silicon Valley.
THE AGENDA
---
As always, there will be plenty of time to connect with the community. Here's the agenda:
6:00 PM — Doors Open: General Networking
6:15 PM — Intro about Tennessee Tech Census and Powderkeg
6:30 PM — Panel: The State of Tech in Tennessee
7:15 PM — Fireside Chat
8:30 PM — Wrap-up and close
MADE POSSIBLE BY OUR NATIONAL PARTNERS
---

SPECIAL THANKS TO OUR VENUE
---
SPECIAL THANKS TO OUR COMMUNITY PARTNERS
---
Aug 07, 2018 06:00 PM - 08:30 PM