Are your sales prospects ghosting you?
The best sales teams have a tech stack that takes the scary out of sales. For nearly a decade, Indianapolis has been home to rapid innovation in sales technology that helps reps meet more prospects, build stronger rapport, and close more deals.
At this spooky Powderkeg pitch night, you'll hear fast-paced pitches from 3 innovative companies that make hitting big sales quotas much less scary.
It's happening on Wednesday October 30th, starting at 5:30 PM at Union 525. Get all the details below…
PITCH NIGHT, SHARK-TANK STYLE
Here's your opportunity to catch 3 exciting sales tech companies in the Midwest. Each tech company will have just 5 minutes on stage to present their company—no exceptions. It's sort of like the hit TV show Shark Tank, but without the ego and showbiz.
Come to this event if you want to:
Learn from some of the most talented leaders in sales
Connect with entrepreneurs, investors, and builders of innovative products and technology
Plug in with supportive local tech community with global reach
Or just want to see what career opportunities are out there!
It's the day before Halloween, so costumes are encouraged!
We've teamed up with some incredible partners to bring you an energy-filled evening with food, drink, and hundreds of leaders from around the tech community. RSVP now or read on below…
POWERFUL PRESENTATIONS FROM SALES INNOVATORS
We've brought together a top lineup of local founders and leaders. Each will have 5 minutes to pitch their company in a fast-paced presentation to our panel of advisors.
Covideo | Presented by Jason Price, President & Co-Founder
Instead of using plain-text emails to communicate, Covideo helps you use video to stand out in the mailbox and eventually leave a lasting impact. Video communication will fundamentally create committed relationships and drive sales.
---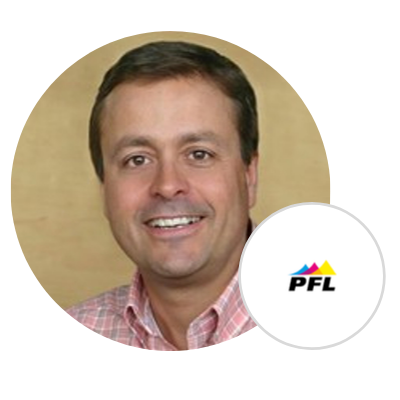 PFL | Presented by Andrew Field, Founder & CEO
PFL is a marketing technology company that provides sales enablement and marketing automation solutions, as well as printing, mailing and fulfillment services. We directly connect B2B organizations to cutting-edge solutions that accelerate productivity and drive your business forward.
---
Conga | Presented by Adam Becker, Chief of Staff to CRO & Maureen West, Director of Product Marketing
Conga is the leader in end-to-end Digital Document Transformation. From collaboration and creation, through contract management and negotiation, to agreement and e-signature, the Conga Suite has set the standard for automating business productivity and CRM investment through end-to-end Digital Document Transformation. In fact, nearly 800,000 users in 85 countries across virtually all industries rely on Conga applications to drive digital document transformation, including Hilton Worldwide, Schumacher Group, and CBRE.
---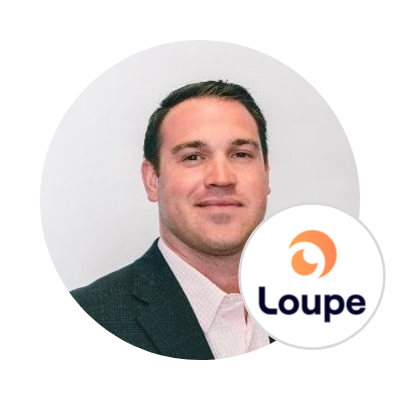 Loupe | Presented by Patrick Rodgers, CEO & Co-Founder
High Alpha's latest portfolio company, Loupe connects the mountains of disconnected data living in silos across your revenue tech stack and turns it into answers frontline sales managers can actually use. For the first time, sales managers have a purpose-built tool to gain visibility, be proactive and drive revenue like never before. Loupe is a brand-new solution emerging from stealth and launching at Powderkeg's SalesTech Pitch Night!
Space is very limited at this venue, so RSVP today.

ADVICE FROM INDUSTRY EXPERTS
Each presenter will have 5 minutes of Q&A from our panel of investors and entrepreneurs after each pitch, when you'll get to learn exactly how investors think and how the founders respond on the fly. Our "sharks" bring diverse backgrounds and perspectives, which is sure to make for interesting questions and discussion…
Advisor #1: Allyson Johnson | Director, BLASTmedia
Allyson Johnson, APR, is an accredited PR professional and is slated as the 2020 President Elect for the Public Relations Society of America, Hooiser Chapter. Currently director of accounts at BLASTmedia – the only PR agency dedicated to B2B SaaS – Allyson leads accounts for the agency's Startup PR Program. She has deep experience working with martech and salestech SaaS clients, securing national features for her clients. Allyson is a native of Arkansas (go Hogs!) and now lives here in Indianapolis.
---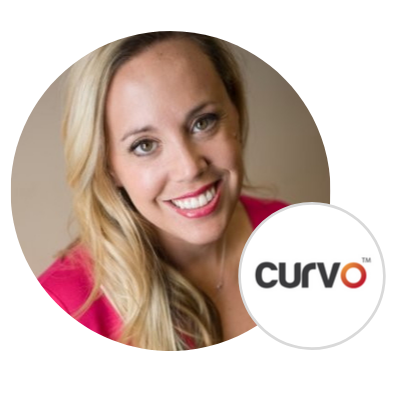 Advisor #2: Jenny Vance | Chief Revenue Officer, Curvo Labs
Jenny Vance is an entrepreneur and a revenue and go-to-market expert in technology. For five consecutive years, she was honored by the Sales Lead Management Association (SLMA) as one of the 50 Most Influential People in Sales Lead Management as well as one of 20 Women to Watch. Jenny's unique expertise is helping 350 business-to-business technology companies develop revenue and go-to-market strategies, including Fortune 50 clients.
---

Advisor #3: Dennis Nash | Senior Consultant, Employee Benefits, Witkemper Insurance Group
Dennis helps companies attract and retain the best talent by providing strategic solutions that optimize their benefits programs. He's specialized in partnering with scaling Technology companies to help them incorporate benefits in a way that makes sense for where their business is – and where they want it to go.
Come meet these leaders in-person to build new relationships and learn from the best!

GET PLUGGED IN
Come connect with the Powderkeg community to get face-to-face with the newest technology and most talented innovators. Who knows—you just might meet your next employer, investor, partner, or even co-founder (you wouldn't be the first). [exhibitors announced soon!]
YOUR HOST FOR THE EVENING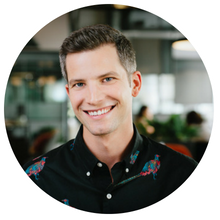 Matt Hunckler | Co-Founder & CEO, Powderkeg
Matt Hunckler is an entrepreneur, international speaker, emcee, podcast host, and CEO of Powderkeg. Matt has helped grow Powderkeg into a community of more than 10,000 tech professionals building high-growth tech ventures around the world in areas outside of Silicon Valley. This platform connects its members to a suite of resources including high-energy events, exposure, and education. Powderkeg founders have collectively raised more than $500 million in capital and are disrupting industries, creating wealth, and changing the world from areas beyond Silicon Valley.
THE AGENDA
As always, there will be plenty of time to connect with the community. Here's the agenda:
5:30 PM — Doors Open: General Networking
6:00 PM — Pitches from 3 fast-growing Midwest companies
7:00 PM — General networking and Open House at Union 525
8:30 PM — Go out and celebrate
LOCAL FOOD AND DRINK
Think we would let you go hungry? No way – we got you. Get your fill from our great local partners at Nameless Catering and their tasty eats!
MADE POSSIBLE BY OUR AMAZING PARTNERS
CORPORATE AND LOCAL PARTNERS
Oct 30, 2019 05:30 PM - 08:30 PM