All signs are pointing to the same thing: there is an economic downturn on the horizon. If you've just recently started or have been running your company for a while, you probably know that there are always ups and downs when it comes to owning or starting a business. Market conditions can change, outside events like the global pandemic can affect demand, and sometimes, growth can stall simply due to cyclical reasons. As a leader, you have to prepare for such inevitable downturns. Even as you gather the right resources towards growth, it's also essential to create a contingency plan when things go south. At the same time, you must structure your company to be more resilient. A few changes in how you operate can make you more recession-proof. But how can you do this?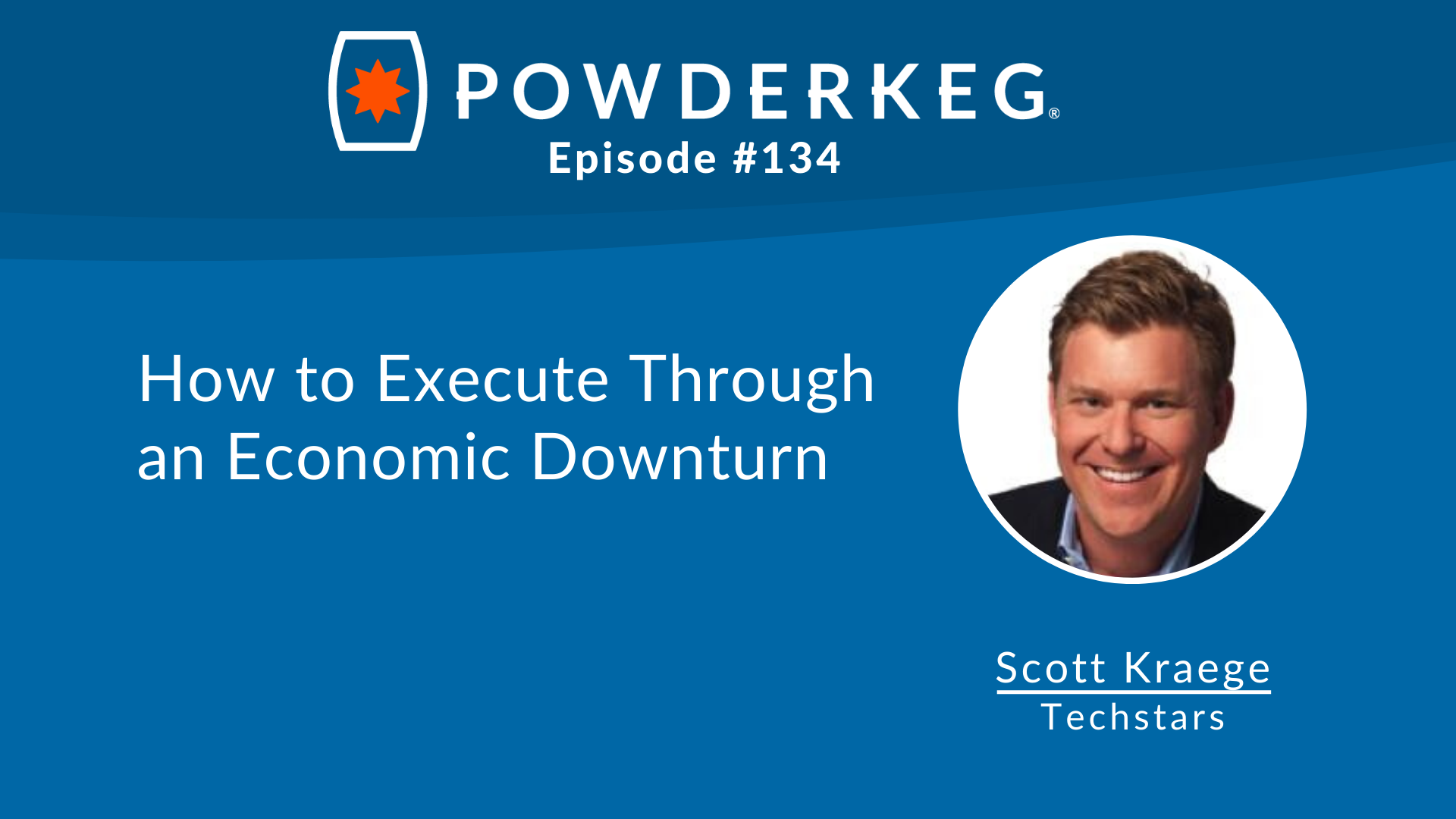 Our guest on today's episode of the Powderkeg Podcast believes there is no higher calling than helping entrepreneurs grow and improve. Scott Kraege is a serial entrepreneur who is no stranger to growing tech companies during a recession. He founded MOBI back in 2010, scaling the company from $0 to $40M+ ARR and leading to a successful exit (that was acquired by Tangoe in 2018). Before that, he founded and bootstrapped and drove Bluefish Wireless (2001-2009) to Inc 500 three years in a row. Today he is a co-owner of The Vogue in Broad Ripple, Indiana, and is now managing director at Techstars Heritage Group Accelerator.
Throughout this episode, Scott will share key ways of being transparent with your team, advice on managing and measuring the performance of remote teams. Scott will also share the ideas on how best to support local businesses that are struggling during the economic pandemic. Tune in for more!
In this episode with Scott Kraege, you'll learn:
Bottlenecks and challenges you'll face when executing goals
Advice on being transparent as a leader and sharing with your team
Ideas on how to manage performance in a remote team
Ways to execute goals and profitably serve customers/potential stakeholders
How companies can stay ahead, during an…economic and pandemic crisis
Figuring out your next career move doesn't have to be so stressful. So why not try Powderkeg Matches?
By joining Matches, you're joining a community of thousands of top professionals in the Powderkeg community to get connected with outstanding people at the hottest tech companies between the coasts. Get matched with great employers, land your next major opportunity, and get started today!
Please enjoy this conversation with Scott Kraege!


If you like this episode, please subscribe and leave us a review on iTunes. You can also follow us on Soundcloud or Stitcher. We have an incredible lineup of interviews we'll be releasing every Tuesday here on the Powderkeg Podcast.
Scott Kraege quotes from this episode of Igniting Startups:
Links and resources mentioned in this episode:
Companies and organizations:
People:
Enjoy this conversation? Thank Scott on Twitter!
If you enjoyed this session and have 3 seconds to spare, let Scott Kraege know via Twitter by clicking on the link below:
Click here to say hi and thank Scott on Twitter!
WANT MORE?
To subscribe to the Powderkeg podcast, please use the links below:
Click Here to Subscribe via iTunes
Click Here to Subscribe via RSS (non-iTunes feed)
To download the PDF file for the full transcript of this podcast, please use the link below:
Click Here to Download PDF file
If you have a chance, please leave an honest rating and review on iTunes by clicking here. It will help the show and its ranking on iTunes incredibly! Thank you so much!