As pandemic numbers start to ease up, people are slowly peeking their heads out of their home offices, looking for opportunities to connect after a long season of being cut off from events and conferences.
South by Southwest returns. Just in time, the tech, music, and film juggernaut conference South by Southwest (SXSW) is reconvening in person in Austin again, after being canceled in 2020 and going all-virtual in 2021.
You might be considering going to a few events in 2022, too! If so, here are some ways to get the most bang for your conferencing buck: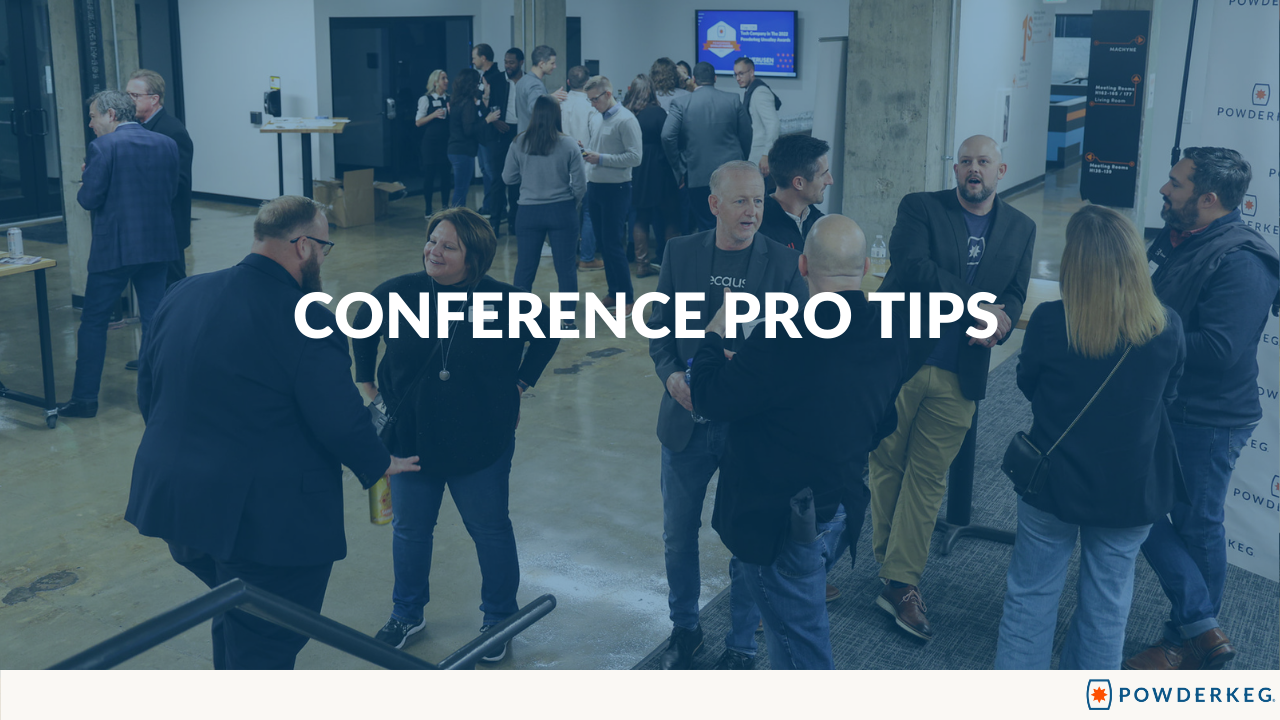 1. Learn the trends and soak up new ideas.
Trends change fast in tech. You'll get tons of new information and data at events, and much of it will be relevant at work and help you bring your best self to your team. 
Startups are learning organizations, after all – so go into every event with an open mind and a willingness to soak up knowledge.
Explore your interests at the conferences and events you attend, and check out sessions you're personally intrigued by.
You can also use your learning time to ask questions that you've been a little intimidated to ask in your own department, or get honest feedback about something new you've been working on.
Talk up your startup! You can also raise up the brand of your employer in your sessions, by praising your company's culture and sharing what they do!
2. Build your network with less stress.
Networking is challenging at the best of times, especially if you're an introvert. And since we've all been isolated since the beginning of the pandemic, being social might feel even more awkward than usual.
But "who you know" is still incredibly important. According to a global LinkedIn survey, nearly 80% of professionals believe that networking is important for career success.
Here are some networking tips from a classic article on conference networking from the Harvard Business Review:
Reframe networking. If you have negative feelings about networking – and a lot of people do – don't let them stop you. Shift your mindset by focusing on how networking will benefit your career and bring you more opportunities. 
Be brave when you're picking your sessions. Think about whether you'll be able to meet someone new, or learn something you didn't know before. You might even find a mentor!
Carve out your own space. Crowds give you the willies? Create networking situations that make you feel more comfortable, like small group lunches or one-on-one meetings. 
3. Think like a marketer.
Before you go to the conference, set some goals. What do you want to get out of the event? Then create your plan based on those goals. 
Study the conference venue and the agenda, so you can strategically choose the sessions you want to attend and craft messages that are specific to different segments of people.
In other words: Come in with a plan. Better yet, share your plan with one of the event organizers who can be an ally for you during the conference.
Powderkeg does this for our members during our events! Tell us your plan for what you'd like to learn and who you want to connect with during Powderkeg Unvalley, and we'll do our absolute best to guide you to the right places and people.
There's a great opportunity right around the corner to attend an event and try out all these tips! 
Our virtual Powderkeg Unvalley conference is happening May 11 and 12. Save the date and look for more details in your inbox soon.