FinTech is well on its way to becoming one of tech's hottest emerging technologies. From mobile payments to cryptocurrency, fintech startups are on fire. Investing in FinTech startups has been growing rapidly. Support for Fintech around the world has grown to a staggering $100 billion, fuelled by massive rounds of funding. With the expectation that FinTech companies are going to significantly continue to grow. But how is the world being affected by this growing investment in FinTech? And what will Fintech's role become in growing and developing countries?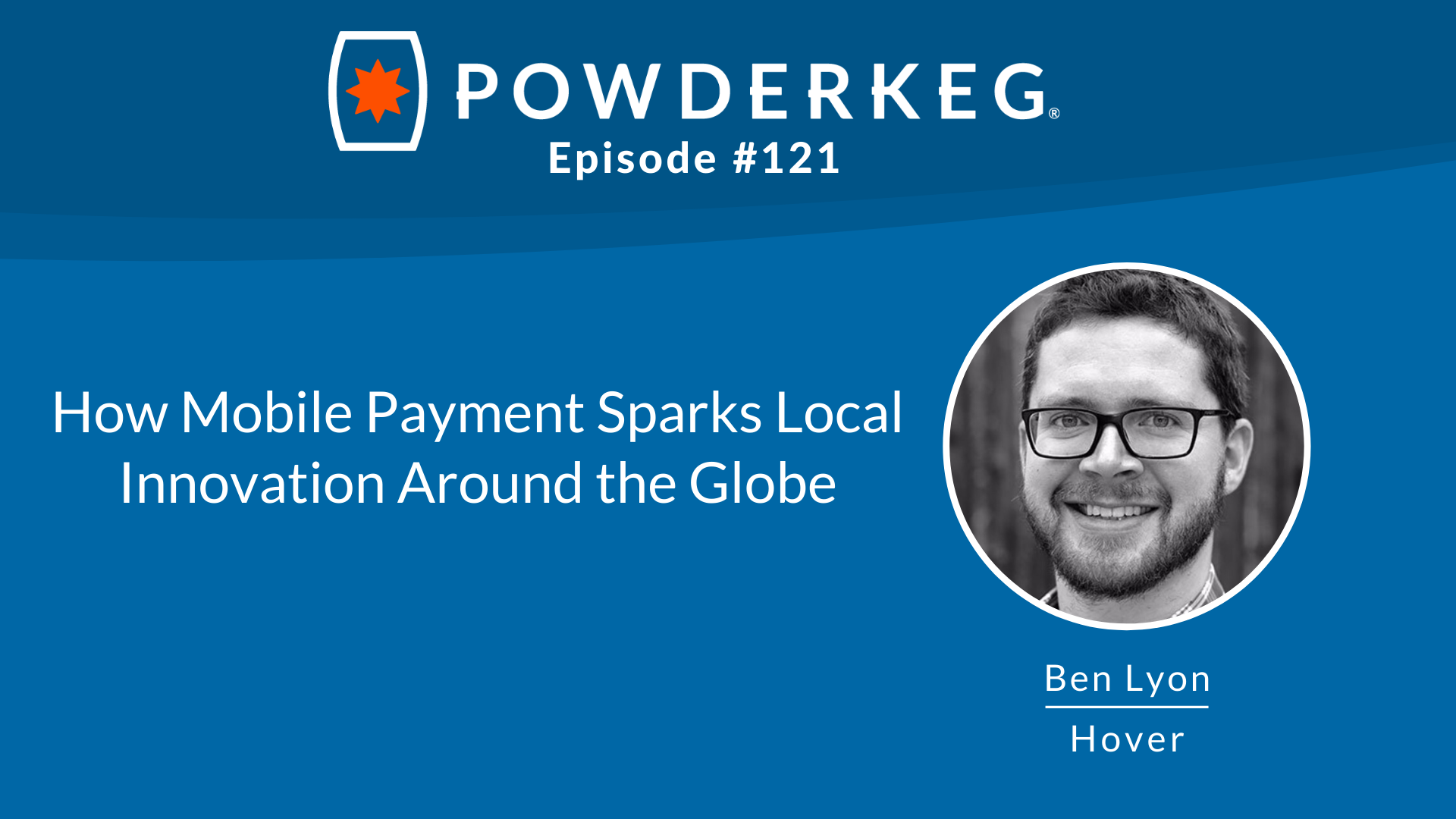 In today's episode of Igniting Startups Podcast, we'll be speaking with Ben Lyon, founder, and CEO of Hover, an Android API platform that enables developers to integrate any mobile money service worldwide. While being Hover's founder and CEO, Ben is also an Entrepreneur in Residence for Caribou Digital's Digital Financial Services (DFS) Innovation Lab where he's responsible for sourcing and supporting innovative financial technology startups throughout South Asia and Sub-Saharan Africa, and in some cases building them from scratch.
Prior to joining Caribou Digital, Ben helped co-found Kopo Kopo, the first merchant aggregator and merchant cash advance provider in the mobile money industry, which now serves thousands of merchants throughout East Africa.
In this episode, Ben shares his experiences through the entrepreneurial path of FinTech and how he and his team at Hover are changing the lives and providing an awesome opportunity for people in the regions of Eastern Africa and changing the future of FinTech. Tune in for more!
In this episode with Ben Lyon, you'll learn:
Please enjoy this conversation with Ben Lyon!


If you like this episode, please subscribe and leave us a review on iTunes. You can also follow us on Soundcloud or Stitcher. We have an incredible lineup of interviews we'll be releasing every Tuesday here on the Powderkeg Podcast.
Ben Lyon quote's from this episode of Igniting Startups:
Links and resources mentioned in this episode:
Companies and organizations:
Venture capital firms:
Conferences:
 People:
Did you enjoy this conversation? Thank Ben Lyon on Twitter!
If you enjoyed this session and have a few seconds to spare, let Ben know via Twitter by clicking on the link below:
Click here to say hi and thank Ben on Twitter!
COMMENTS?
What stood out most to you about what Ben Lyon shares in this podcast?
For me, it's the diversity of hiring through different countries and cultures.

You? Leave a comment below.
WANT MORE?
To subscribe to the podcast, please use the links below:
Click Here to Subscribe via iTunes.
Click Here to Subscribe via RSS (non-iTunes feed).
To download the PDF file for the full transcript of this podcast, please use the link below:
Click Here to Download PDF file
If you have a chance, please leave me an honest rating and review on iTunes by clicking here. It will help the show and its ranking in iTunes incredibly! Thank you so much!