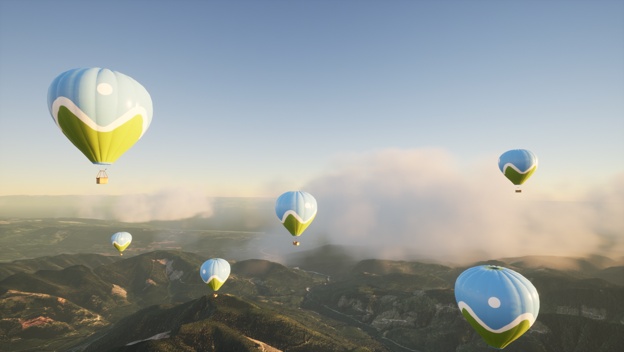 Cesium is bridging the 3D geospatial and Omniverse ecosystems to jointly enable the vision for the industrial metaverse. We've seen significant opportunities in key growth markets such as AEC, infrastructure & gigafactories, digital twins, energy, transportation and more. We're looking for a business development lead dedicated to growing our business and revenue with Omniverse in close coordination with NVIDIA via strategic near and long term high-value opportunities that bundle Cesium's products and services with Omniverse.
---
What you'll do:
Build authentic relationships in the Cesium and Omniverse ecosystems to nurture long term business opportunities with current and new customers.
Work closely with NVIDIA counterparts on joint business development strategy and customers, and execute to that goal via clear delineated and achievable steps.
Collaborate with Cesium teammates across engineering, solutions architect, and communications to bring value to the Cesium + NVIDIA Omniverse community
Contribute to Cesium's revenue growth
Provide input to Cesium's Omniverse business strategy, product segmentation, and pricing.
What we're looking for:
You've led and closed software license deals consistently over $100,000 USD in annual recurring revenue.
Passion for 3D, industrial metaverse, and/or geospatial - digital twins, simulation, architecture, construction, energy, or anything related
10+ years experience in business development, sales, sales engineering, or related
Outcome driven, extremely organized, and a fantastic communicator and collaborator. You ask great questions, listen carefully, create collective success, and transparently track everything.
You are credible to technology executives. You may have written code sometime in your career. Most leaders of our potential partners and customers have an engineering background.
You likely have a technical and business education such as an undergrad degree in computer science and an MBA, or you have equivalent proven work experience.
Cesium Offers:
Wellness Benefits Visa Card to promote and encourage healthy activities and lifestyle.
Education Benefit in the form of tuition and loan reimbursement
401K with 100% matching up to 6%. 100% vested from day one.
Remote Workspace Benefit- $1,000 expense to buy office furniture for your remote workspace
Enjoy 21 paid personal days, as well as additional holidays and a winter break each year.
Maternity and paternity leave
Learning opportunities including workshops and Kindle or Audible credits
Frequent team social events
Old city office just steps from public transit
Free lunch, snacks, and drinks at the office Cesium offers
Competitive base salary and bonus
Stock options to share in the growth that you help create
100% medical coverage for you and your dependents, and 99% coverage for dental and vision. 100% premium coverage for short term and long term disability.
Relocation Assistance Packages, up to $15,000 to make it easier to move closer to our Philadelphia headquarters.
Commuter benefit for public transit and parking
Cesium was awarded
2020 Technology Startup Enterprise Award by the Philadelphia Alliance for Capital and Technologies (PACT)
2020 Startup of the Year in the Geospatial World Awards by Geospatial Media and Communications
One of Philadelphia's Best Places to Work in Tech 2020 by Tech in Motion
2023 EY Entrepreneur of the Year Award
We have a preference for this role to be hybrid in-person in our new headquarters in Philadelphia.
We are an Equal Opportunity Employer and invite candidates from all different backgrounds to bring their unique perspective to Cesium.