Watching the economic roller coaster and wondering how it'll affect your wallet? Now is the time to tighten up your personal finances.
Get a crash-course on how to take control of your finances in the midst of an impending recession.
Join us for this livestreamed episode of the Powderkeg Podcast with Pete the Planner. Be ready to learn, and be ready to stabilize your finances.
MEET YOUR FEATURED GUEST
---
Peter Dunn aka Pete the Planner® | CEO at Your Money Line® and Hey Money®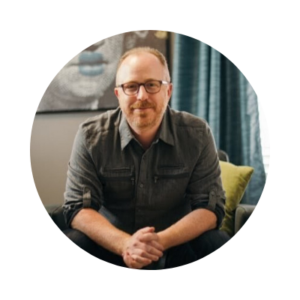 Pete the Planner is an award-winning comedian and an award-winning financial mind. He's a USA TODAY columnist, author of ten books, and host of the popular radio show and podcast The Pete the Planner Show. Pete appears regularly on CNN Headline News, Fox News, Fox Business and many nationally syndicated radio programs. He's also the CEO and Founder of Your Money Line and Hey Money.
MEET YOUR HOST
---
Matt Hunckler | Entrepreneur, international speaker, and CEO of Powderkeg
Matt Hunckler is an entrepreneur, international speaker, emcee, podcast host, and CEO of Powderkeg. Matt has helped grow Powderkeg into a community of more than 10,000 tech professionals building high-growth tech ventures around the world in areas outside of Silicon Valley.
---
About The Powderkeg Podcast:
With more than 100 episodes and 100,000+ downloads, the Powderkeg Podcast has featured some of the best and brightest leaders in tech between the coasts.
"Powderkeg is already turning heads in the industry with a solid lineup of guests, in-depth interviews, and informative content."
—Entrepreneur Magazine
"Matt Hunckler and Powderkeg shine a light on entrepreneurs beyond the reach of the Bay area (yes, they do exist). He digs into the founder stories beyond Silicon Valley and highlights incredible people all across the country."
—Forbes