Have you been watching the economic roller coaster and wondering how it'll affect your wallet? The fallout from coronavirus has been substantial, and economic cracks are beginning to emerge. Small business owners are beginning to share supply chain problems and a loss of sales. The travel industry is falling apart, and consumer spending has drastically decreased as consumers pull back from their usual daily purchases and routines. This has cause for alarm as many start to question their financial stability and outlook for the future, but being able to make the right adjustments and decisions in an ever-changing economic environment has now become more critical than ever before. Now might just be the time to tighten up your personal finances. Are you ready for it?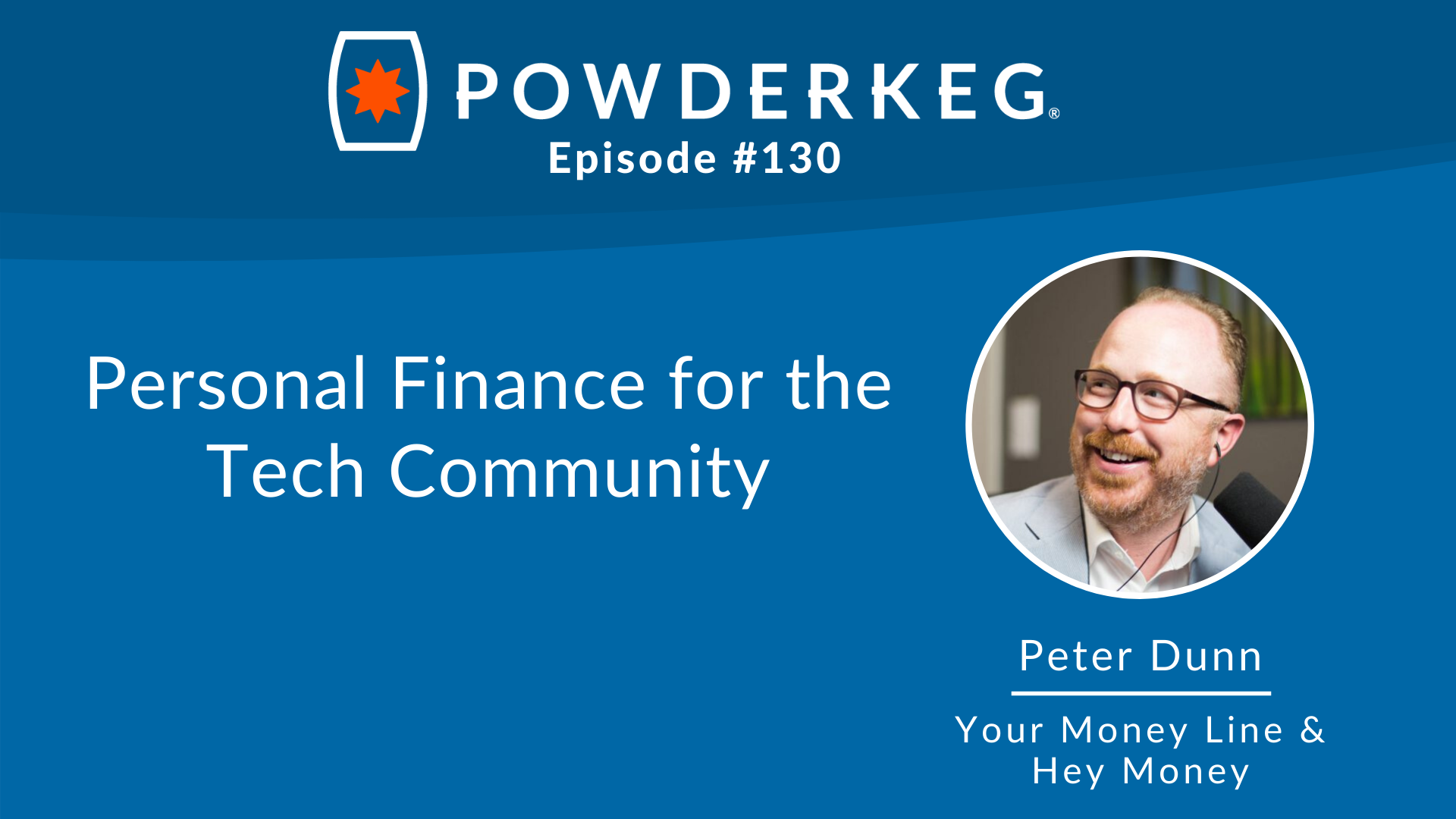 For these reasons, our guest on today's episode of the Powderkeg podcast believes in being ahead of the economic curve. Peter Dunn, aka Pete The Planner is an award-winning comedian and an award-winning financial mind. He's a USA TODAY columnist, author of ten books, and host of the popular radio show and podcast The Pete the Planner Show. Pete appears regularly on CNN Headline News, Fox News, Fox Business, and many nationally syndicated radio programs. He's also the CEO and Founder of Your Money Line and Hey Money.
In this episode, you'll get to hear Pete answer critical financial questions from our very own Powderkeg community. Along with his thoughts on the best moves for freelancers and realtor's in this shaping economic climate. You'll also get to hear his view and predictions on the future of the economy. Tune in for more!
In this episode with Pete The Planner, you'll learn:
Please enjoy this conversation with Peter Dunn A.K.A Pete The Planner!


If you like this episode, please subscribe and leave us a review on iTunes. You can also follow us on Soundcloud or Stitcher. We have an incredible lineup of interviews we'll be releasing every Tuesday here on the Powderkeg Podcast.
Pete The Planner quotes from this episode of Igniting Startups:
Links and resources mentioned in this episode:
Companies and organizations:
Podcasts:
 People:
Did you enjoy this conversation? Thank Pete on Twitter!
If you enjoyed this session and have 3 seconds to spare, let Peter Dunn know via Twitter by clicking on the link below:
Click here to say hi and thank Pete on twitter!
COMMENTS?
What stood out most to you about what Pete shares in this podcast?
For me, it's how people should think about their job in this time of economic uncertainty.
You? Leave a comment below.
WANT MORE?
To subscribe to the podcast, please use the links below:
Click Here to Subscribe via iTunes
Click Here to Subscribe via RSS (non-iTunes feed)
To download the PDF file for the full transcript of this podcast, please use the link below:
Click Here to Download PDF file
If you have a chance, please leave me an honest rating and review on iTunes by clicking here. It will help the show and its ranking in iTunes incredibly! Thank you so much!