The emergence of the novel coronavirus has led many tech leaders into a massive struggle on the ways to solve and respond to the pandemic crisis. Tech companies are now having to step up to the plate and help play a part in the coronavirus pandemic response, tapping into their wide-ranging resources to help get a handle on the spread of the virus and to fill in gaps in their appropriate response. But it's not clear yet how — or to what extent — those efforts are and what expense of their resources they need to utilize in order to bring the potential crisis under control.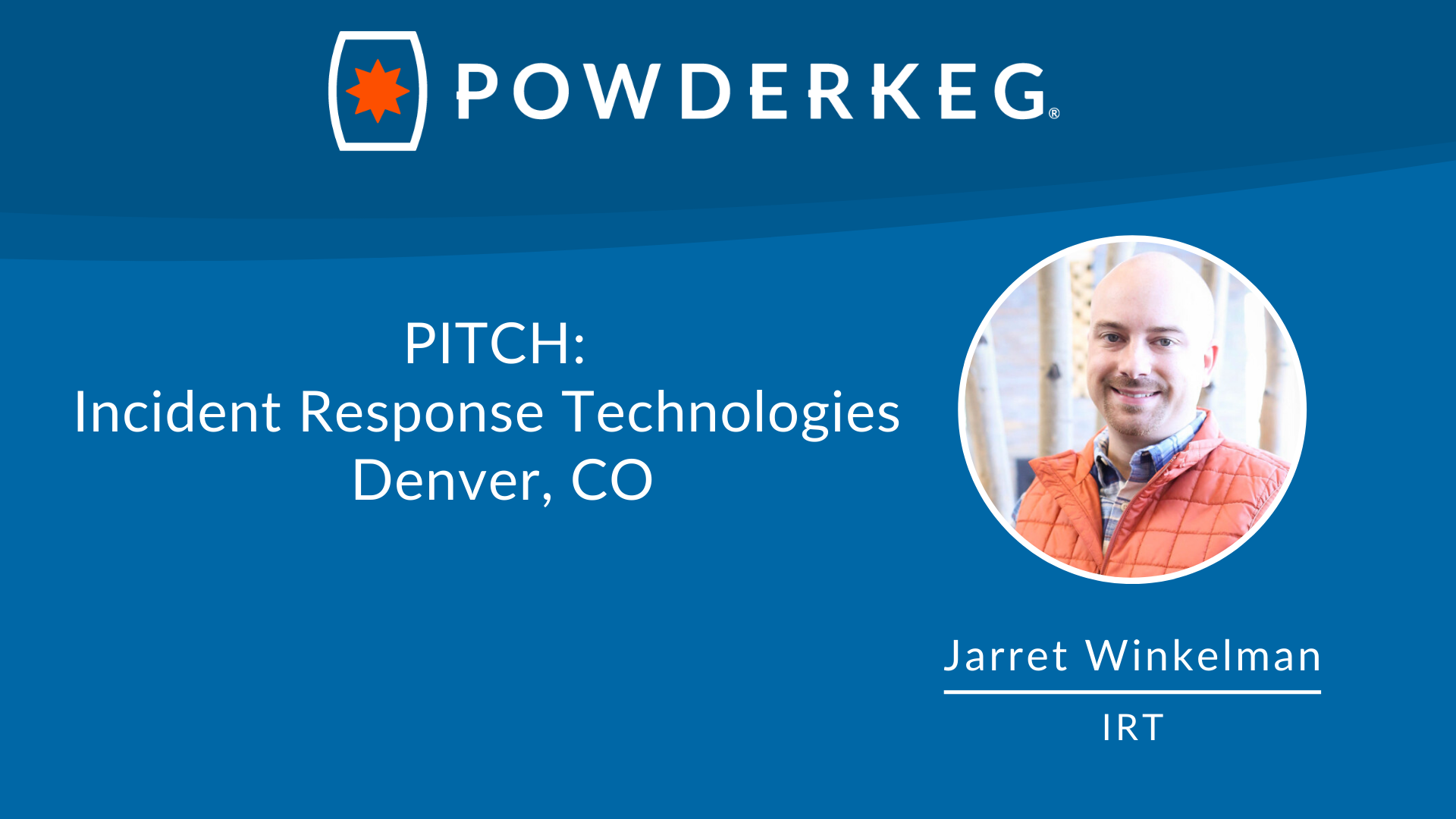 In today's episode of the Powderkeg Podcast, you'll be hearing someone with years of experience when it comes to public safety and has a passion for helping organizations. Jarret Winkelman is the President & CEO and Cofounder of Incident Response Technologies, Inc. IRT is a fast-growing software company focused on developing affordable, user-friendly, incident management solutions for public safety, educational, and private sector organizations.
Before creating IRT, Jarret served as an Assistant EMS Chief, a HAZMAT Technician for the Department of Homeland Security, and a police and air medical dispatcher. Jarret has extensive experience in the areas of Wilderness Search and Rescue, Technical Rescue, EMS, HAZMAT, NIMS/ICS, and Critical Incident Management and Dispatching. Tune in for more!
In this episode with Jarret Winkelman, you'll learn:
Jarret's experience in public safety and entrepreneurship

How companies can better use their resources to prevent a crisis

Gain an inside view on the impacts of the Colorado Tech Scene

The exciting things happening at

IRT

and its vision for the future
Figuring out your next career move doesn't have to be so stressful. So why not try Powderkeg Matches?
By joining Matches, you're joining a community of thousands of top professionals in the Powderkeg community to get connected with outstanding people at the hottest tech companies between the coasts. Get matched with great employers, land your next major opportunity, and get started today!
Please enjoy this conversation with Jarret Winkelman!


If you like this episode, please subscribe and leave us a review on iTunes. You can also follow us on Soundcloud or Stitcher. We have an incredible lineup of interviews we'll be releasing every Tuesday here on the Powderkeg Podcast.
Jarret Winkelman quotes from this episode of the Powderkeg Podcast:
Links and resources mentioned in this episode:
Companies and organizations:
Venture capital firms:
People:
Enjoy this conversation? Thank Jarret on Linkedin!
If you enjoyed this session and have 3 seconds to spare, let Jarret Winkelman know via Linkedin by clicking on the link below:
Click here to say hi and thank Jarret on Linkedin!
WANT MORE?
To subscribe to the Powderkeg podcast, please use the links below:
Click Here to Subscribe via iTunes
Click Here to Subscribe via RSS (non-iTunes feed)
To download the PDF file for the full transcript of this podcast, please use the link below:
Click Here to Download PDF file
If you have a chance, please leave an honest rating and review on iTunes by clicking here. It will help the show and its ranking on iTunes incredibly! Thank you so much!