Looking to hear some good news? This is the Livestream for you!
---
In this Livestream event, we will be sharing some of the latest and greatest news stories happening in tech between the coasts, with our special guest Ruben Harris, Entrepreneur, Advisor, and CEO at Career Karma.
We will be focusing on stories of companies that are raising capital, new VC funds launching, companies embracing their community, and so much more! Along with the good news, you'll hear a LIVE interview with Ruben Harris of Career Karma and how his company is helping over 100k of their users find a coding Bootcamp they'll love.
Can't make the good news livestream? No worries! Sign up for our hand-curated newsletter, The Spark, and have it delivered straight to your inbox each week with the tech news happening between the coasts.  Sign up here to hear the good news in tech!
MEET YOUR GUEST
---
Ruben Harris | Entrepreneur, Advisor, and CEO of Career Karma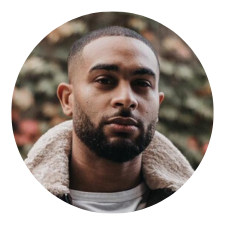 Ruben Harris is a Bay Area transplant from Atlanta, Georgia where he served as an Advisor for Forge and organized Atlanta's first Healthcare Hackathon. Ruben began his technology career working in Partnerships and Sales after writing a viral blog post called Breaking Into Startups about how moved to San Francisco without a job and landed a position 3 weeks later. After receiving thousands of e-mails asking how to break into tech, Ruben Co-Founded the Breaking Into Startups Podcast, resulting in a social media reach of ~3 million people, 200,000+ downloads, 10,000+ website visits per month, over 100+ reviews on iTunes, a Facebook Community of 10,000+ people.
MEET YOUR HOST
---
Matt Hunckler | Entrepreneur, international speaker, and CEO of Powderkeg
Matt Hunckler is an entrepreneur, international speaker, emcee, podcast host, and CEO of Powderkeg. Matt has helped grow Powderkeg into a community of more than 10,000 tech professionals building high-growth tech ventures around the world in areas outside of Silicon Valley.
About The Powderkeg Podcast
---
With more than 100 episodes and 100,000+ downloads, the Powderkeg Podcast has featured some of the best and brightest leaders in tech between the coasts.
"Powderkeg is already turning heads in the industry with a solid lineup of guests, in-depth interviews, and informative content."
—Entrepreneur Magazine
"Matt Hunckler and Powderkeg shine a light on entrepreneurs beyond the reach of the Bay area (yes, they do exist). He digs into the founder stories beyond Silicon Valley and highlights incredible people all across the country."
—Forbes