If you'd like to plug into the biggest opportunities in tech beyond Silicon Valley—this virtual event is for you.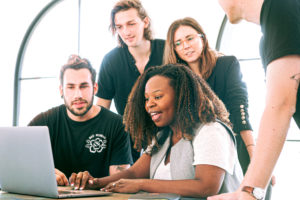 Indianapolis Tech is growing at full throttle, but there is still so much untapped potential.
In this one-time online experience, you'll discover some of the best-kept secrets in this "Unvalley" tech community…
Join the event online from wherever you are in the world to learn about the latest and greatest technologies being built in Indianapolis while connecting with a community of other smart tech professionals like you.
The secret is out.
Whether you're looking for a new job, expanding your business, or looking to invest—Indy's got it going on. 
We're livestreaming the entire curated lineup during this exclusive virtual event. Watch everything live from the comfort of your own office (or home office). Learn from the founders, VCs, and leaders defining the future of tech in Indianapolis: 

Get access and insight with data, analysis, and interactive Q&A.
This event will help you tap into the limitless potential of Circle City startups and tech.
Get a behind-the-scenes look at the trends, signals, and networks that make this community tick: 
Tech jobs, careers tracks, and search strategies

Funding breakdowns, talent insights, and opportunity

Startup culture, history, and community

Neighborhoods, industries, and more!
At this event, you'll get direct access to the latest Tech Census data as well as the entrepreneurs, VCs, and tech leaders who are at the bleeding edge of Indianapolis startup culture.
Space is limited, RSVP, and join now.

Connect directly with the Indy startup and tech experts setting the pace.
Before and after the scheduled speakers, you'll have the opportunity to:
Learn about some of the latest technologies and remote work tools in our private Slack channel

Make meaningful connections with other tech professionals

Learn more about some of the top online tech communities

Register now to gain an all-access pass to our online member community on Slack
Connect with other top tech professionals around the world:
Meet with peers to learn, cross paths, and chat in real-time

Employers can connect with community-vetted talent

Professionals can get to know employers that are still hiring

Investors can meet CEOs and co-investors to get more deals done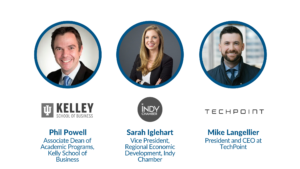 Thanks to Our Tech Census and National Sponsors

LEARN MORE ABOUT THIS ALL-STAR LINEUP:
---
Kristian Andersen | Partner, High Alpha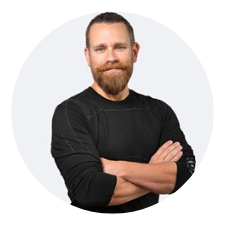 Kristian is the co-founder and partner at High Alpha – a Venture Studio that conceives, launches and scales enterprise-technology companies. And is an active angel investor and co-founder of Gravity Ventures, a seed-stage venture fund that invests in tech-focused startups. Kristian has co-founded and led several successful startups, including Studio Science, Octiv, Lessonly, Visible, and Pathagility.
Anna Mason | Partner, Rise of the Rest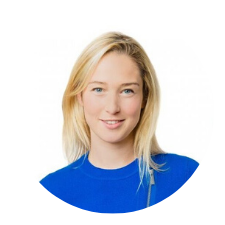 Anna Mason is a Partner on Revolution's Rise of the Rest Seed Fund where she leads the investment process for select deals in the fund across a variety of industries including the fund's investments. Prior to joining Revolution, she co-founded a fitness-community startup that was acquired by Beachbody in 2015. Since 2015, Anna has worked to help support early-stage female founders in the DC community, through various leadership roles at The Vinetta Project DC, including as city co-director and then as co-chair of the Advisory Board.
Thanks to Our Powderkeg Pitch Sponsors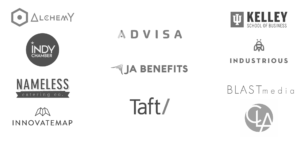 Mike Langellier | President and CEO, TechPoint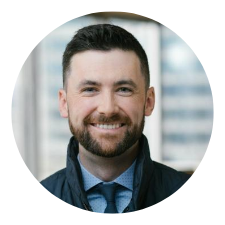 Entrepreneur and software executive, Mike currently serves as President and CEO of TechPoint, Indiana's technology growth initiative. In 2010, Mike cofounded MyJibe, a personal finance and banking software company. He sold the company in 2011 and served as vice president of strategic partnerships with acquirer MoneyDesktop.
Ade Olonoh | Partner, Starting Line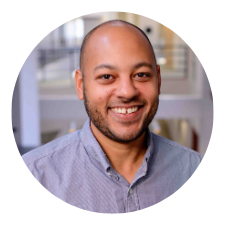 Ade Olonoh is a serial entrepreneur that founded and created Formstack. Also created Ponyfish and Tweet140.  He later Created a social Q&A app called Formspring. That he grew to 1M registered users in 45 days. Moved to the Bay Area. Raised over $16M from a stellar group of investors and grew the platform to more than 30M users. After returning to Indianapolis, Ade later launched Jell. Moved back to Indianapolis. And started making angel investments in a dozen tech startups. Joined Starting Line as a Venture Partner.
Karyn Smitson | Executive Director, Orr Fellowship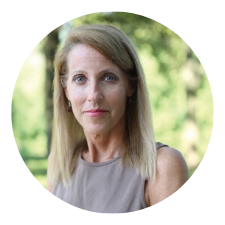 Karyn Smitson serves the greatest group of young professionals in Indiana as a leader with many hats such as mentor, visionary, and planner. Before joining Orr, Karyn held roles such as Director of Market Development, Director of Marketing, Public Relations & Communications, Merchandise Buyer, Media Buyer, and freelance writer at a variety of companies.
Phil Powell | Associate Dean of Academic Programs at Kelley School of Business, Indiana University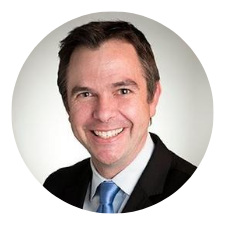 Philip Powell is the Associate Dean of Academic Programs at the Indiana University Kelley School of Business. He manages the Kelley School's portfolio of graduate and undergraduate programs delivered from its Indianapolis campus. He also oversees projects for the Kelley School that drive innovation, outreach, economic development, and fundraising.
Kelli Jones | Co-Founder, Be Nimble Foundation and Black Hatch Fund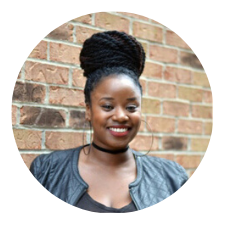 Co-founder and Managing Partner of The Black Hatch Fund. The only Venture Capital fund and accelerator supporting black tech entrepreneurs in Central Indiana. She is also co-founder and CEO of Be Nimble. She is a true advocate of building fully inclusive and diverse tech ecosystems nationwide. She spent most of her career in the entertainment and media industry in NYC and LA, before moving back to her hometown of Indy in 2017.
Chok Ooi | CEO, Kenzie Academy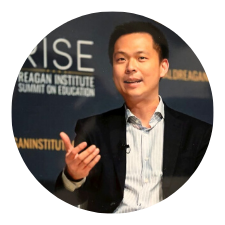 Along with being the CEO at Kenzie Academy, Chok is also Chairman of AgilityIO, a software innovation company, and an angel investor. Prior to this, he built trading systems for top investment banks including Goldman Sachs, JP Morgan, Morgan Stanley, Citigroup and Bank of America. Chok also worked for Silicon Valley startup Loopt and was previously CTO of AZAP Mobile and Head of Web and Mobile Solutions at Selerity.
Thanks to Our Powderkeg Live Sponsors

Sarah Iglehart | VP Regional Economic Development, Indy Chamber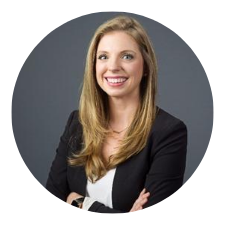 Sarah Iglehart serves as the Vice President of Regional Economic Development at the Indy Chamber. In her role, Sarah leads the Indy Partnership, a business unit of the Indy Chamber. Prior to her current role, Sarah served as the Director of Indianapolis Economic Development at the Indy Chamber, Senior Project Manager for the Indiana Economic Development Corporation, and as a Senior Government Consultant at Crowe Horwath LLP.
Scott Jones | Founder, Eleven Fifty Academy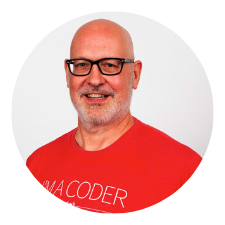 Having raised over $200 million for his companies, resulting in over $5 billion of investor returns, Scott Jones created and co-founded the world's largest voicemail provider, the world's largest music and video database company (Gracenote, now a division of Nielsen), one of the world's most innovative autonomous robotic vehicle products, the first successful virtual assistant and now, one of the world's top-ranked software development and cybersecurity full-immersion training programs, known as Eleven Fifty Academy.
Linda Calvin | VP of Information Technology, Ivy Tech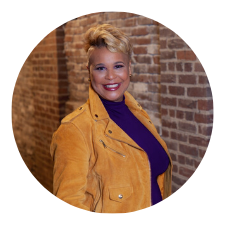 Linda has worn many hats in her 15+ year career. She started on a help desk and since has held a number of positions in IT, serving as a digital IT leader for two Fortune 200 companies, an agile advocate, and director of employee engagement at a local tech company. Linda has also worked in policy communications and as a civil prosecutor for the city of Indianapolis. In every role, she's served as an advocate for diversity in the workforce.
Elaine Bedel | Secretary & CEO, IDDC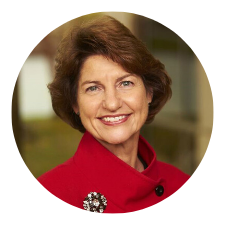 Elaine Bedel, Indianapolis, was appointed by Governor Eric Holcomb in 2017 to serve as president of the Indiana Economic Development Corporation, the state's lead economic development agency.  Prior to serving the state in her current role, Elaine served as president, CEO,  and CCO of Bedel Financial Consulting  Bedel is an author and is a nationally-recognized speaker, providing financial expertise at conferences hosted by Schwab Impact, the University of Indianapolis, and the Financial Standards Board.
Larry Gigerich | Executive Managing Director, Ginovus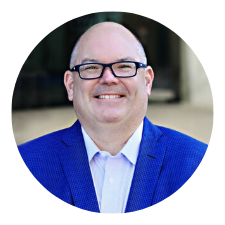 Larry is a nationally recognized economic development leader with more than 30 years of local and state government, not-for-profit, and private sector experience. Named by Governing Magazine as one of the nation's best economic development officials, Larry is a member of The Site Selector's Guild, an internationally recognized site selection organization, and is a regular speaker and panelist at conferences throughout North America.
THE AGENDA
---
3:00 PM — Introductions 

3:05 PM — Panel: Indy Ecosystem

Ade Olonoh | Serial Entrepreneur and Angel Investor
Phil Powell | Associate Dean, Kelley School of Business
Sarah Iglehart | VP Regional Economic Development, Indy Chamber
Mike Langellier | President and CEO,  TechPoint

3:25 PM — Panel: Work In Indy

Karyn Smitson | Exec Director, Orr Fellowship
Larry Gigerich | Executive Managing Director, Ginovus
Kelli Jones | Co-Founder, Be Nimble Foundation and Black Hatch Fund
Chok Ooi | CEO, Kenzie Academy

3:45 PM — Fireside Chat: Anna Mason | Partner, Rise of the Rest

4:10 PM — Panel: Live in Indy

Elaine Bedel | President, IDDC
Linda Calvin | VP of IT, Ivy Tech
Scott Jones | Founder, Eleven Fifty Academy

4:30 PM — Fireside Chat: Kristian Andersen | Partner, High Alpha

4:55 PM — Closing Remarks
MEET YOUR HOST
---
Matt Hunckler | Entrepreneur, international speaker, and CEO of Powderkeg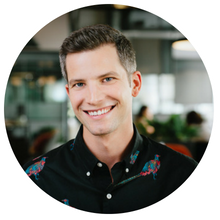 Matt Hunckler is an entrepreneur, international speaker, emcee, podcast host, and CEO of Powderkeg. Matt has helped grow Powderkeg into a community of more than 10,000 tech professionals building high-growth tech ventures around the world in areas outside of Silicon Valley.
Want to develop deeper connections with the tech community? Contact Casey Bolsega (casey@powderkeg.com) about exhibitor and sponsorship opportunities.
WHAT IS POWDERKEG?
---
Powderkeg is the place to plug into tech in the center of the country.
Events | Meet up with the best and brightest. Targeted events to give tech leaders opportunities to learn, cross-paths, and connect in-person.
Digital media | Access the digital resource hub for tech leaders
outside the Valley. Relevant, curated digital resources and tools to support leaders like you.
Matches | Match community vetted talent with top tech teams.
Our job-matching platform leverages thousands of participants, employers, and teams within our ecosystem to address the biggest pain point for our community: talent.
---
Event Sponsors