Relatively speaking, SaaS marketing and content marketing are still two relatively new fields – and both have accelerated since the beginning of the pandemic. Companies are scrambling to lock in new marketing channels that connect with buyers in an increasingly competitive online landscape.
Here are a few of the big SaaS and content marketing trends happening right now (and some of the martech companies we're featuring at Unvalley!)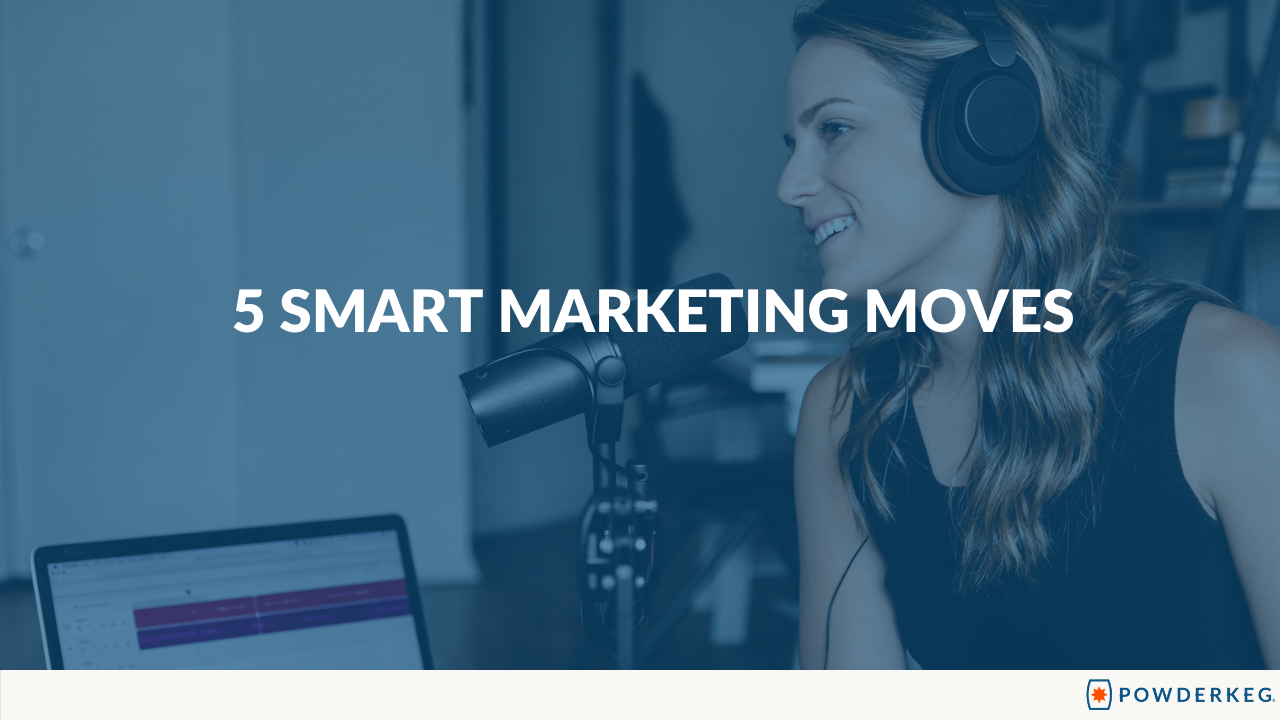 Podcasting Power
The world has gone podcast crazy (in a good way)! Approximately 80 million Americans now listen to podcasts at least once a week while they're washing dishes, walking the dog, or commuting.  
Advertisers are cashing in on the exuberance. Ad revenue from podcasts is predicted to hit $2 billion by 2023.
Find out more about how you can use podcast content to spread the word about your B2B business by connecting with Share Your Genius at Powderkeg Unvalley.
Tap Into Revenue Intelligence
Did you know that only 1% of customer information makes it into CRM platforms? 
The rest of the information is floating around employees' heads – or worse yet, it's lost forever. 
Revenue intelligence automatically captures customer interactions, analyzes those interactions to understand what's being said, and delivers insights that help your team win more deals.
Get ready to connect with Gong at Powderkeg Unvalley. Gong is a sales software platform that uses natural language processing to analyze and take notes on conversations happening on phone calls, emails, and video conferences.
AI Marketing Matters
If you want to boost the ROI of your marketing campaigns, artificial intelligence (AI) might be your new best friend.
Companies that use AI in marketing can leverage machine learning and predictive modeling to make automated decisions, segment marketing campaigns, and personalize their messages – all while reducing the risk of human error.
Find out more by connecting with GoCharlie, a generative AI research and development company that focuses on marketing, advertising, and sales, at Powderkeg Unvalley.
Trust-Building Online Reviews
When prospects are trying to decide whether or not to make a purchase, reviews matter – a lot. 
Customers are 63% more likely to trust and buy from a company that has reviews, and 84% of people trust online reviews as much as they would a personal recommendation.
Use verified online reviews to create a reputation that showcases your high-quality products and services and builds trust.
TrustRadius, a research and review platform that helps business leaders select the right platform for their needs, will be at Powderkeg Unvalley. Grab your ticket to connect with them at the event.
Doubling Down on SEO
The pandemic caused consumers to shift to online shopping en masse, causing even the most traditional businesses to accelerate their shift to digital strategies.
That means the need for search engine optimization (SEO) is now at an all-time high. It's always been one of the most affordable ways to reach prospects at critical moments, when they're searching online for immediate solutions to their problems. 
Now companies are doubling down on SEO efforts, because they understand the power of free, consistent organic traffic. Improving SEO often leads to higher conversions, too, especially when paired with a smart content marketing strategy.
Find out more about how you can use SEO to boost your sales in 2022 by connecting with Demandwell at Powderkeg Unvalley. Demandwell is an SEO growth platform for B2B SaaS companies that helps drive traffic, leads, and revenue.
Powderkeg Unvalley is happening in just two weeks! Snag your ticket now to save your spot and connect with all these great companies.