Pittsburgh-based language-learning company Duolingo made its market debut on the NASDAQ after going public in a wildly successful IPO.
Duolingo has 40 million monthly active users and more than 500 million downloads. 
CEO Luis von Ahn believes its app and its business model are different from others in their sector. To avoid being lumped together with other edtech companies, they strategically modeled themselves more like a consumer software company than strictly an edtech organization.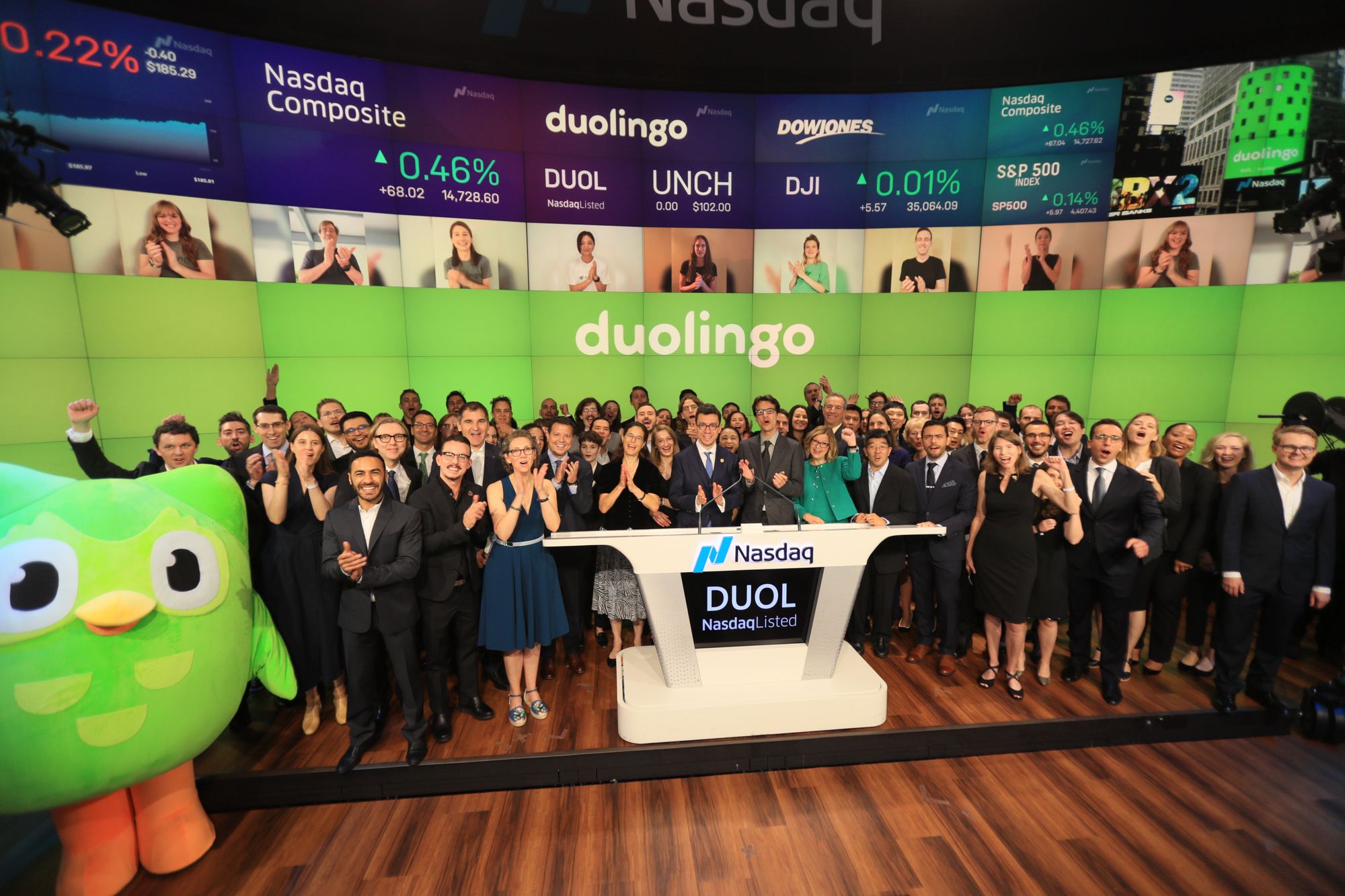 Instead of attracting a small user base, then trying to make a lot of money from those customers, Duolingo monetizes only a small amount of a massive base of users. Luis von Ahn believes investors are reacting positively to this business model for edtech startups, which contributed to his company's successful IPO.
The upward spike for Pittsburgh continues with these IPO victories:
Aurora, a self-driving technology startup, went public by merging with SPAC company Reinvent Technology Partners Y. Aurora's co-founders came from Tesla, Uber, and Google.
Another self-driving startup, Argo AI, is expected to go public later this year. Argo AI is dedicated to designing and deploying self-driving technology that improves transportation safety and increases accessibility and convenience.
Biotech company Cognition Therapeutics filed with the SEC to raise up to $50 million in their IPO. Cognition Therapeutics is developing therapies for age-related degenerative diseases like Alzheimer's disease.
Stronghold Digital Mining, a bitcoin mining company, filed with the SEC last week and proposed a $100 million IPO. The company's mining operations are powered by reclamation of coal refuse sites across Pennsylvania.
Here are a few other hot startups to explore in the Pittsburgh area:
Want to explore even more Steel City Startups? Check out Powderkeg's curated collection of Pittsburgh Startups and Tech Companies.