Leaders that are able to build and create a culture of openness and collaboration are able to encourage their team to better self-develop, communicate, and share what they are learning so they can capitalize on the actions they are or could be doing better, and promoting and pushing one another to do the same. But where do we begin in order to create and maintain this idea that we call product culture?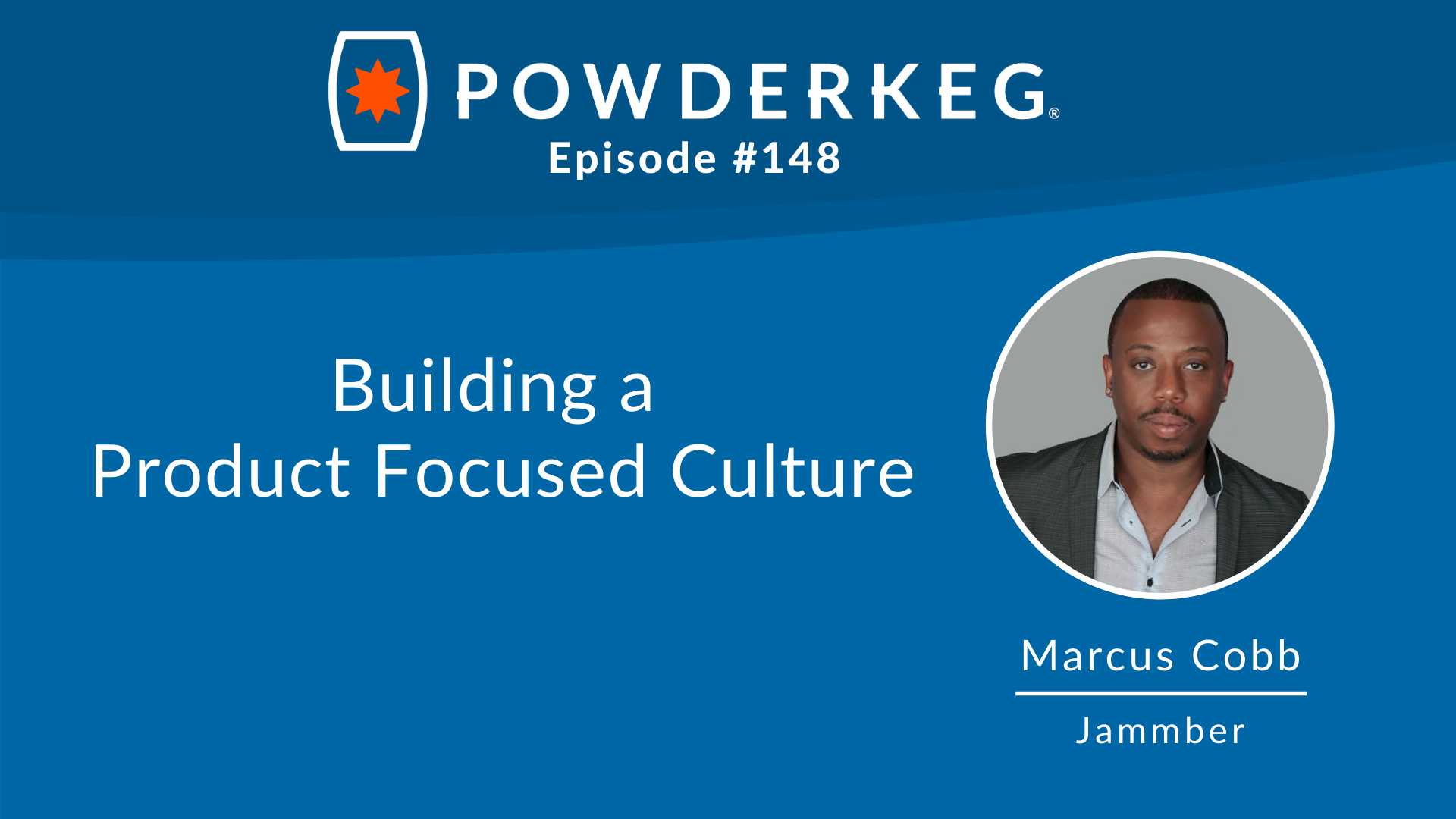 In today's episode, I speak with Marcus Cobb, a technologist, product designer, public speaker, and successful entrepreneur. Marcus is a highly sought-after investor, mentor, and strategist for numerous organizations. He's also the CEO and co-founder of Jammber, a Nashville-based music technology company that focuses on streamlining the incredibly complicated process of creating a song, sharing it with the world and ultimately getting paid and getting credit for it.
Throughout this episode, you'll get to hear Marcus discuss his role as an entrepreneur, his personal experiences with building an amazing team culture, and his current role as co-founder and CEO of Jammber. Find out more about how Marcus and his team are disrupting the music industry with their platform, Jammber. Tune in for More!
In this episode with Marcus Cobb, you'll learn:
Figuring out your next career move doesn't have to be so stressful. So why not try Powderkeg Matches?
By joining Matches, you're joining a community of thousands of top professionals in the Powderkeg community to get connected with outstanding people at the hottest tech companies between the coasts. Get matched with great employers, land your next major opportunity, and get started today!
Please enjoy this conversation with Marcus Cobb!


If you like this episode, please subscribe and leave us a review on iTunes. You can also follow us on Soundcloud or Stitcher. We have an incredible lineup of interviews we'll be releasing every Tuesday here on the Powderkeg Podcast.
Links and resources mentioned in this episode:
Companies and Organizations:
Venture Capital Firms:
Publications:
 People:
Enjoy this conversation? Thank Marcus Cobb on Twitter!
If you enjoyed this session and have 3 seconds to spare, let Marcus know via Twitter by clicking on the link below:
Click here to say hi and thank Marcus on Twitter!
WANT MORE?
To subscribe to the Powderkeg podcast, please use the links below:
Click Here to Subscribe via iTunes
Click Here to Subscribe via RSS (non-iTunes feed)
To download the PDF file for the full transcript of this podcast, please use the link below:
Click Here to Download PDF file
If you have a chance, please leave an honest rating and review on iTunes by clicking here. It will help the show and its ranking on iTunes incredibly! Thank you so much!