We all know that technology is influencing the future. From easier ways to communicate to money-saving software – technology is surrounding every part of our everyday lives, including education. Just recently here in Indianapolis, edTech startup Mimir was acquired by Silicon Valley based HackerRank— a developer skills platform that helps businesses evaluate software developers based on skill. No doubt, "ed tech" is starting to make big moves to create major headlines.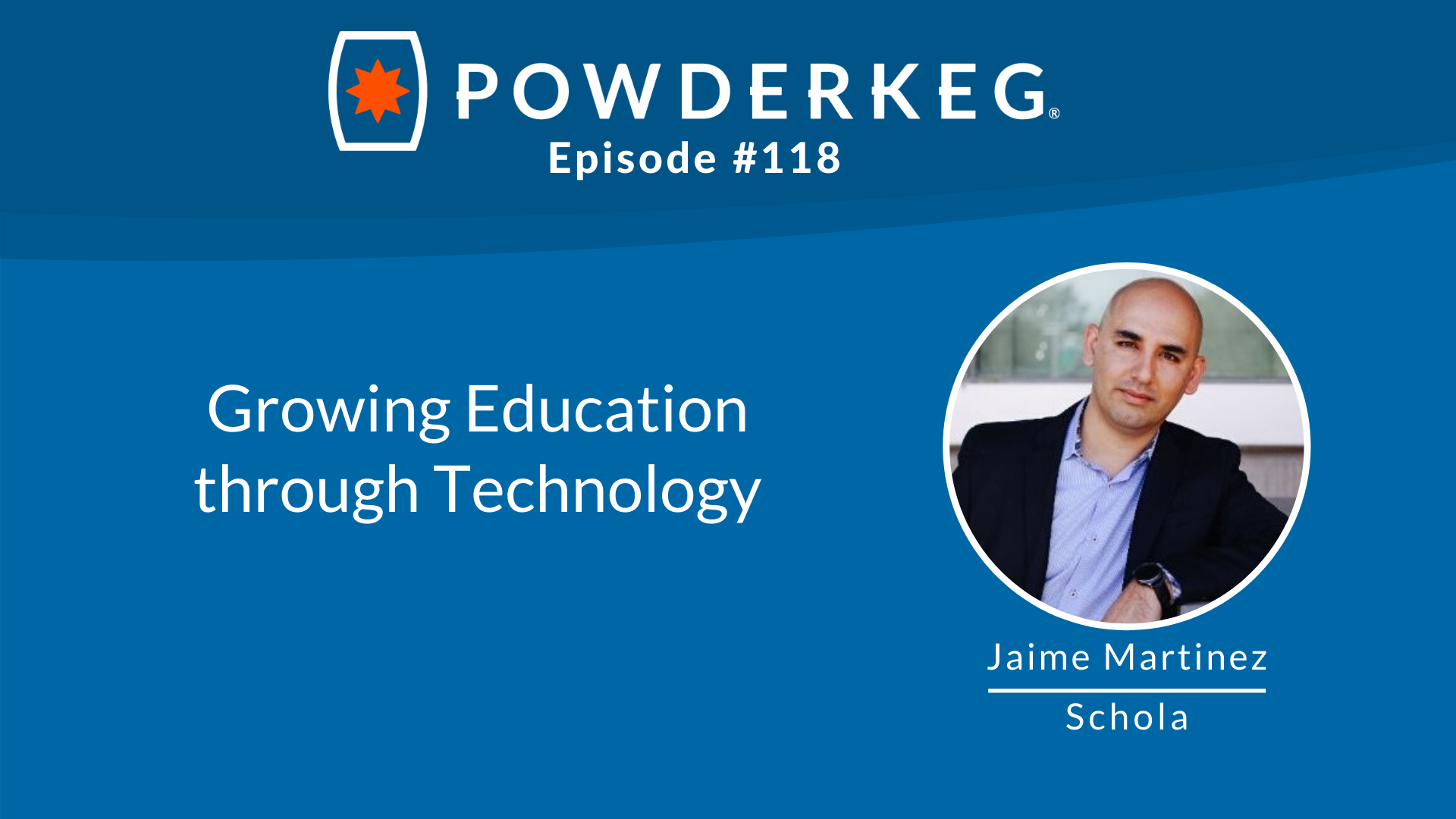 That's why on today's episode, we'll be speaking with Jaime Martinez. Jaime started his entrepreneurial career after graduating from Arizona State University and started out as a teacher for Teach For America. He has consulted and worked with numerous  companies with a strong focus on student education And is now the Founder and CEO of the Phoenix-based EdTech company Schola. Schola is an educational technology company that's focused on streamlining the recruitment and enrollment process for all public and private Pre-K through 12 schools.
In this episode Jaime shares his experiences through education and how it has inspired and led him into the realm of education technology. Along with Jaime's thoughts on the evolving influences of education and how his company Schola is changing the way parents and schools are enrolling students for their educational future. Tune in for more!
In this episode with Jaime Martinez, you'll learn:
Jaime's experience in education and entrepreneurship

About the Ed-tech ecosystem in Phoenix, Arizona

Advice on best ways to raise capital as an Ed Tech startup

How

Schola

is disrupting the education industry

and its vision for the future
Please enjoy this conversation with Jaime Martinez!


If you like this episode, please subscribe and leave us a review on iTunes. You can also follow us on Soundcloud or Stitcher. We have an incredible lineup of interviews we'll be releasing every Tuesday here on the Powderkeg Podcast.
Jaime Martinez quotes from this episode of Igniting Startups:
Links and resources mentioned in this episode:
Companies and organizations:
Venture Capital Firms:
Conferences:
People:
Did you enjoy this conversation? Thank Jaime Martinez on Twitter!
If you enjoyed this session and have a few seconds to spare, let Jaime know via Twitter by clicking on the link below:
Click here to say hi and thank Jaime on Twitter!
COMMENTS?
What stood out most to you about what Jaime Martinez shares in this podcast?
For me, it's his Advice on best ways to raise capital as an Ed Tech startup.

You? Leave a comment below.
WANT MORE?
To subscribe to the podcast, please use the links below:
Click Here to Subscribe via iTunes.
Click Here to Subscribe via RSS (non-iTunes feed).
To download the PDF file for the full transcript of this podcast, please use the link below:
Click Here to Download PDF file
If you have a chance, please leave me an honest rating and review on iTunes by clicking here. It will help the show and its ranking in iTunes incredibly! Thank you so much!