It's not just a flash in the pan …as long as your company is doing marketing the right way. 
One thing the past 18 months have shown is that companies that adopt long-term marketing strategies are the ones that will last. In our recent Powderkeg Unvalley conference, we talked with Mitch Causey, CEO of Demandwell, and Brad Beutler, Director of Content Marketing at Terminus, about how to master growth marketing. 
"Growth marketing is all about creating sustainable, repeatable growth that is just 'up and to the right'….it takes time and patience." Mitch says.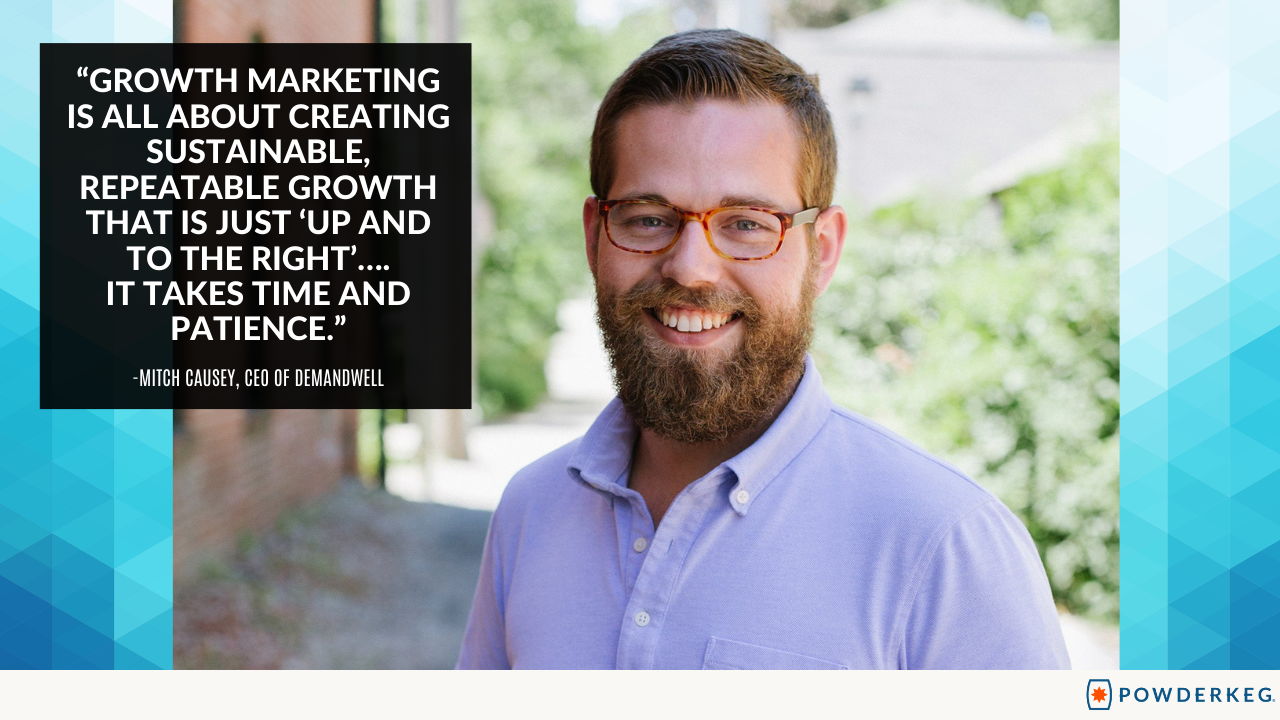 Growth marketing is red hot. And conversations about growth marketing are having a moment in the spotlight. With wild changes happening across the world in practically every industry, companies are digging in and creating foundational marketing that will set them up for success, come what may.
More money, more marketing. Mitch also noted an interesting financial side effect of recent changes. "Honestly, there's just so much opportunity right now," he said. 
"There's capital that would typically be expended in certain ways that is now available…folks are finding they have more [marketing] budget than they had before. There is more reason than ever before to have a long-term growth marketing mindset."
Searching for growth? Brad recommends expanding beyond just a few channels. In his role as Director of Marketing at Sigstr, which was acquired by Terminus, his team started out by creating lots of brand content. Then they expanded into the search channel a few years later. Search eventually became Sigstar's number one channel for traffic and inbound conversions.
Want more ideas from Mitch and Brad about how to hit your growth groove with consistent marketing? Listen to more of their Growth Marketing Tips from Powderkeg Unvalley here.