Company culture can be the lifeblood of your company, it can inspire and fuel the great talent that is your team. But you have to be able to maintain that level of inspiration to keep your team engaged. Just recently, a 142-country Gallup report showed that 63% of employees are not engaged in their work and another 24% are actively disengaged, leaving a mere 13% of workers who are engaged at work. Simply put, 900 million employees are not engaged and 340 million are actively disengaged across the world. So how do you inspire the disengaged people to become engaged? And how do you grow a company culture that is thriving, successful, and engaging for all employees?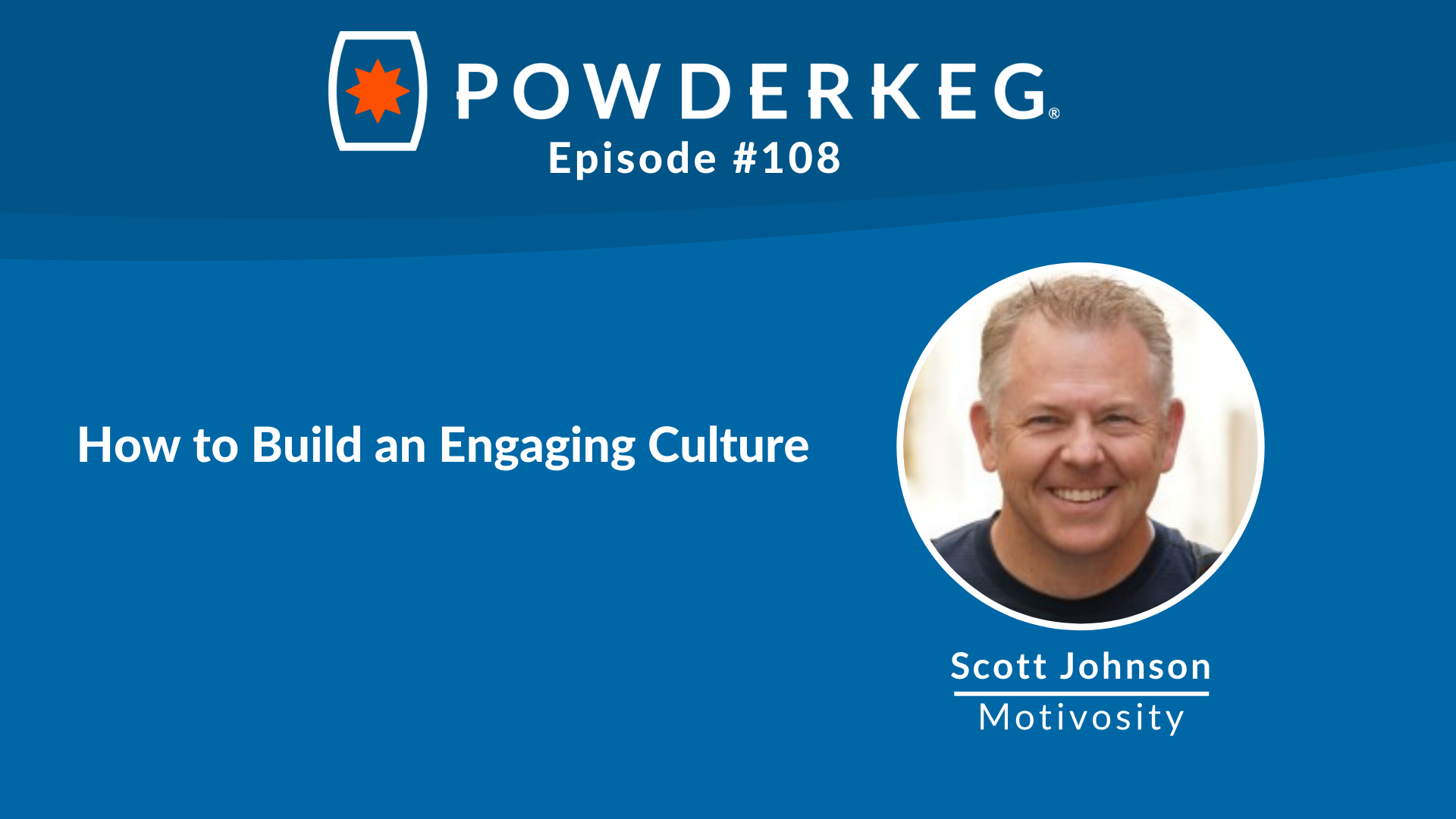 On today's episode, we talk with Scott Johnson, a tech entrepreneur, startup mentor, and angel investor who has years of experience as a leader and executive starting and leading numerous companies of his own. Scott is the Chairman and Founder of project management software company Workfront and is also the Founder of Motivosity, an employee recognition software platform that improves employee engagement and builds company culture. 
In this episode, you'll get to hear Scott share his thoughts and ideas on how companies can successfully build and develop thriving and engaging cultures. You'll also get to hear his view and thoughts on the tech scene in the Salt Lake City area. Tune in for more!
In this episode with Scott Johnson, you'll learn:


If you like this episode, please subscribe and leave us a review on iTunes. You can also follow us on Soundcloud or Stitcher. We have an incredible lineup of interviews we'll be releasing every Tuesday here on the Powderkeg Podcast.
Scott Johnson quote's from this episode of Igniting Startups:
Links and resources mentioned in this episode:
Companies and organizations:
People:
Universities:
Did you enjoy this conversation? Thank Scott Johnson on Twitter!
If you enjoyed this session and have few seconds to spare, let Scott know via Twitter by clicking on the links below:
Click here to say hi and thank Scott on Twitter!
COMMENTS?
What stood out most to you about what Scott Johnson shares in this podcast?
For me, it's how to inspire employees to embrace your company culture.

You? Leave a comment below.
WANT MORE?
To subscribe to the podcast, please use the links below:
Click Here to Subscribe via iTunes.
Click Here to Subscribe via RSS (non-iTunes feed).
To download the PDF file for the full transcript of this podcast, please use the link below:
Click Here to Download PDF file
If you have a chance, please leave me an honest rating and review on iTunes by clicking here. It will help the show and its ranking in iTunes incredibly! Thank you so much!