The fierce competition for talent continues in the tech world, and companies between the coasts are leaning harder than ever on employee referrals to help them hire the teams they need to keep growing.
We've known for a long time that getting a referral is one of the best ways for tech professionals to get a job – that's why matching candidates to companies that are hiring in emerging tech hubs is a big part of what we do at Powderkeg.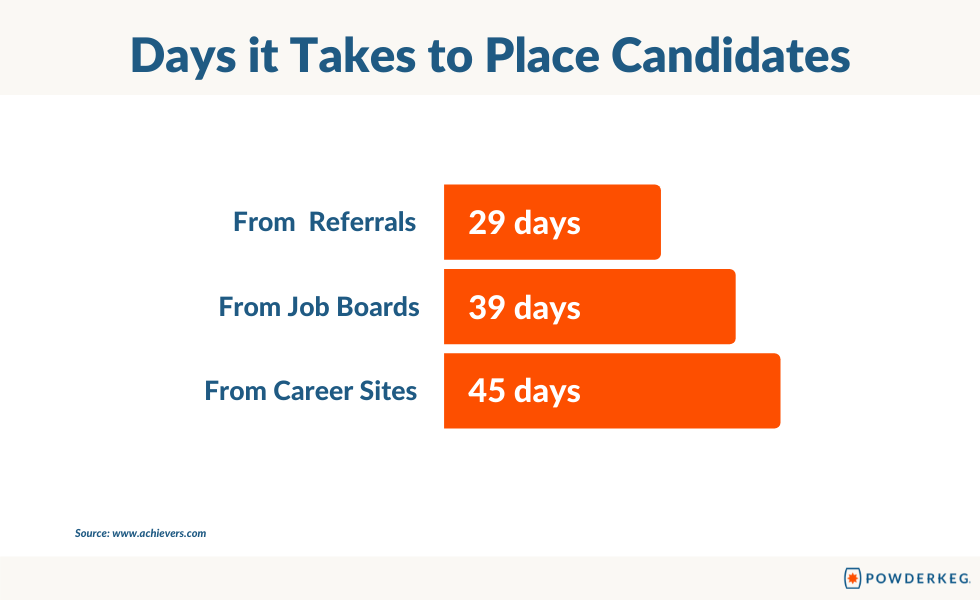 Now new research backs up what we're doing. A new survey from Monster.com asked recruiters what tools they find most useful for finding qualified candidates, and 40% listed "personal connections/referrals" as their top choice.
Reap the benefits. Referring candidates to your company yields big dividends for you, including:
It helps your company succeed:

Each hired referral saves your company approximately $7,500 in

productivity and sourcing

costs.

Build goodwill within your network:

Your friends and colleagues will appreciate the help, and down the road, they could be in a position to return the favor.

Better retention:

Employee referrals who get hired tend to perform better and stay longer.

Fill niche roles:

You can identify and refer candidates who have the right skill set for your team.

Potential referral bonuses:

More companies are creating and expanding referral programs. The average referral bonus in 2019 was $2,500.
Want to know the best ways to refer someone for a job at your company? Here are some do's and don'ts:
DO assess the commitment level of your potential referral. If they flake out, it will be a reflection on you. 
DO share information about your company's values, goals, and mission that could help them succeed in their interview.
DO assess whether the person is a good fit for the company. If you're worked with the person before, you have a good sense of what they're like to work with – but examine a friend's behavior to look for red flags like consistent lateness, lack of follow through, etc.
DON'T refer everyone who asks. Save your recommendations for people you truly believe in and want to work with. 
DON'T lie about credentials or experience. Lies or exaggerations will show up in interviews, and it won't reflect well on the candidate or you.
DON'T get too involved in the process after you've handed off the resume to the right person. Step back and keep your follow-up to a minimum.
Emerging tech communities are referral hotspots. Communities like Powderkeg are awesome places for referrals.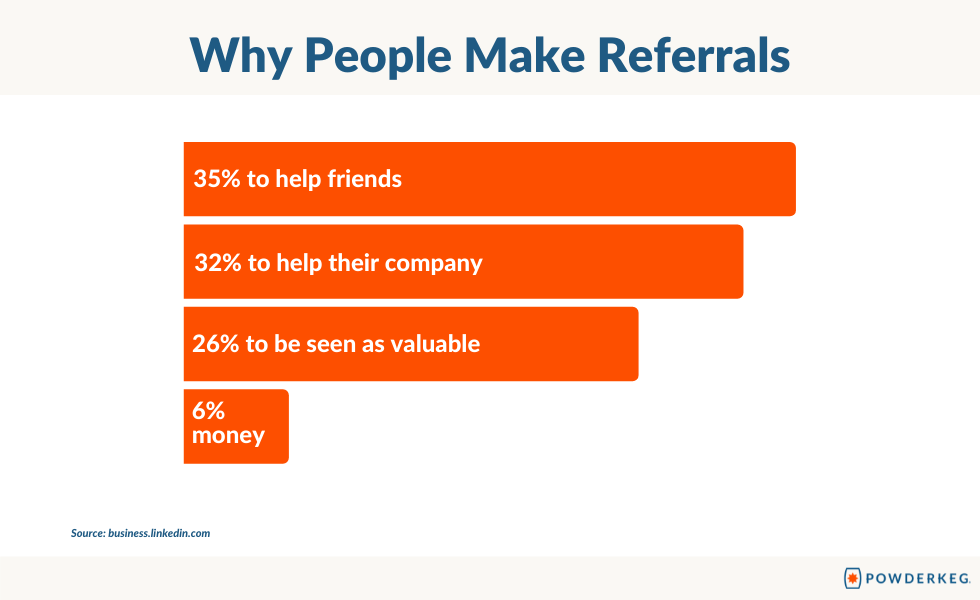 If you connect a candidate to one of these startups through Powderkeg and they get hired, we'll give you $1,000. So take a look at the companies below and see if you can help a friend by making a referral:
📍Remote tech companies:
📍Chicago tech companies:
📍Raleigh-Durham tech companies:
📍Dallas tech companies:
📍Cincinnati tech companies:
📍Memphis tech companies:
📍Indianapolis tech companies: