Most, if not all, customers want better ways of solving their problems, whether it be with a service, an experience, or even a product. Being able to identify the real problem our customers experience every day can be the natural part of figuring out how to build a great product. The challenging part is being able to answer that problem or need with the right solution. When creating a great product, as entrepreneurs, we have to take a look at what our customer needs and what their problems are. But the challenging question we have to answer is, "How do we solve it?"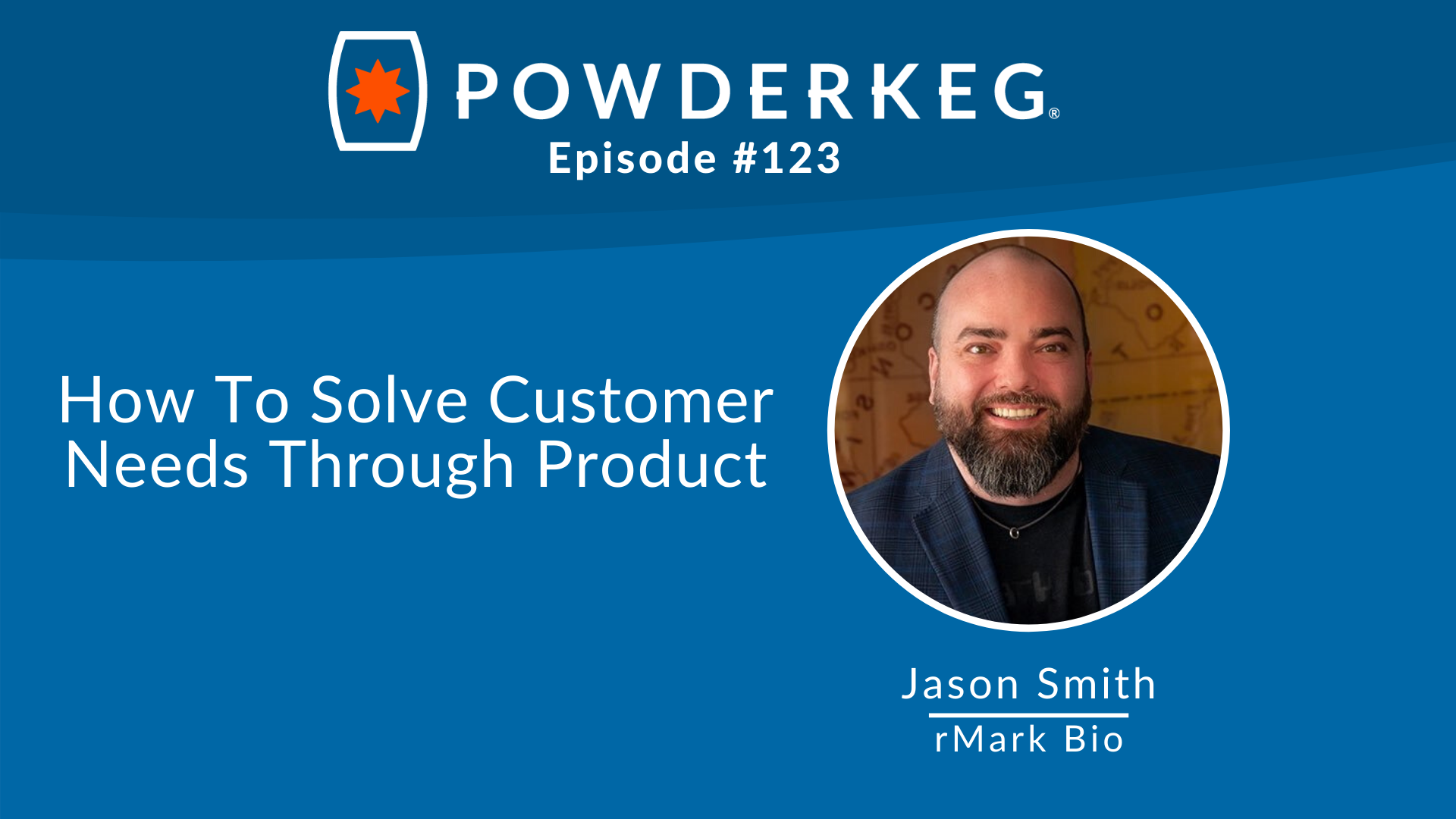 For today's episode of the Igniting Startups Podcast, we want to shout out to our friends over at Stout Street Capital, for inviting us to this past year's UNMET 2019 conference. And for setting up this awesome opportunity of speaking with Jason Smith, co-founder and CEO of rMark Bio. rMark Bio, a personalized business intelligence solution that empowers life science companies to identify and partner with clinical/academic scientists. 
Jason is a leading-edge technologist and product executive with over 19 years of industry experience where he has held numerous positions in early-stage companies, large multinational corporations, and venture capital incubators, yielding a rich professional background. 
Throughout this episode, you'll have the opportunity to hear how Jason and his co-founder were able to overcome the challenges of healthcare and pharma tech, their focus on building a great product platform for customers, and his current role as co-founder and CEO of rMark Bio. Find out more on how Jason and his team are disrupting the pharmacy industry with their data intelligence platform, rMark Bio, on this episode Igniting Startups Podcast. Tune in for more!
In this episode with Jason Smith, you'll learn:
Please enjoy this conversation with Jason Smith!


Jason Smith quotes from this episode of Igniting Startups:
"So we're starting to see that over the last four years, there's been so much growth and so much tech and investments that are really coming into Chicago." — @jasonmcsmith on @PowderkegCo
"It definitely helped in the early days to be able to have very candid conversations with the leaders inside different organizations to say; this is where we're headed. What do you think? And get feedback, that's a huge win." — @jasonmcsmith on @PowderkegCo
"Everyone can say. Yeah, I wish I was more connected to people. I wish I had better data and intelligence. I wish I could take better actions on them. But what does that really mean for the user to want to pick up that product and login every day to our tool and use that as a decision?" — @jasonmcsmith on @PowderkegCo
Links and resources mentioned in this episode:
Companies and organizations:
Venture capital firms:
Conferences:
Incubators and Accelerators:
 People:
Did you enjoy this conversation? Thank Jason Smith on Twitter!
If you enjoyed this session and have a few seconds to spare, let Jason know via Twitter by clicking on the link below:
Click here to say hi and thank Jason on Twitter!
COMMENTS?
What stood out most to you about what Jason Smith shares in this podcast?
For me, it's finding and solving the needs of your customers through product.

You? Leave a comment below.
WANT MORE?
To subscribe to the podcast, please use the links below:
Click Here to Subscribe via iTunes.
Click Here to Subscribe via RSS (non-iTunes feed).
To download the PDF file for the full transcript of this podcast, please use the link below:
Click Here to Download PDF file
If you have a chance, please leave me an honest rating and review on iTunes by clicking here. It will help the show and its ranking in iTunes incredibly! Thank you so much!