2018
Indianapolis Tech Census
Join the Disqus converstation below!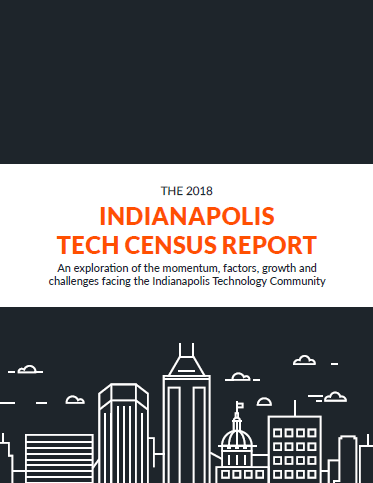 The 2018 Indianapolis Tech Census Report explores the momentum, factors, growth and challenges facing the Indianapolis technology community.
359
Respondents
138
Companies
209
Employees
25
Interviews
About
the Report
Topics discussed in the report include new data and insights on topics such as:
Corporate performance and growth
Capital investment ecosystem
Tech workforce and talent
Social issues and tech
Strengths, challenges and opportunity
The tech community in Indianapolis shows signs that speak to a coming of age. We've made the lists, we've seen some exists, momentum is building.
"Indiana features an inclusive, tight-knit tech community you won't find anywhere else. You'll find that Indiana has some of the top tech talent in the nation - everything from engineers and developers to marketers, recruiters, and finance. Tech companies in Indiana also have the opportunity to make a real impact in the local community and economy. We are proud of the progress we've made in becoming a national tech staple in the last decade and are all committed to its continued success."
The Powderkeg team collaborated with Raidious, an Indianapolis-based digital marketing agency, for the design and production of the report.
Community Discussion
What data or stat in the Indy Tech Census did you find most interesting? Did anything surprise you? What data would you like to see gathered in the next Indy Tech Census?
Please leave your thoughts in the comments section below.