As an entrepreneur, you're searching for investors that are a good fit for your business, and investors are searching for essentially the same thing in reverse: Investors invest in people. Not just an idea, the magnitude of the industry, or the product. Investors gamble on your team's ability to perform on the idea presented. So how do you prove to potential investors that you're able to lead and build the right team for the job? And how do you prove that your idea is going to pay off in the end?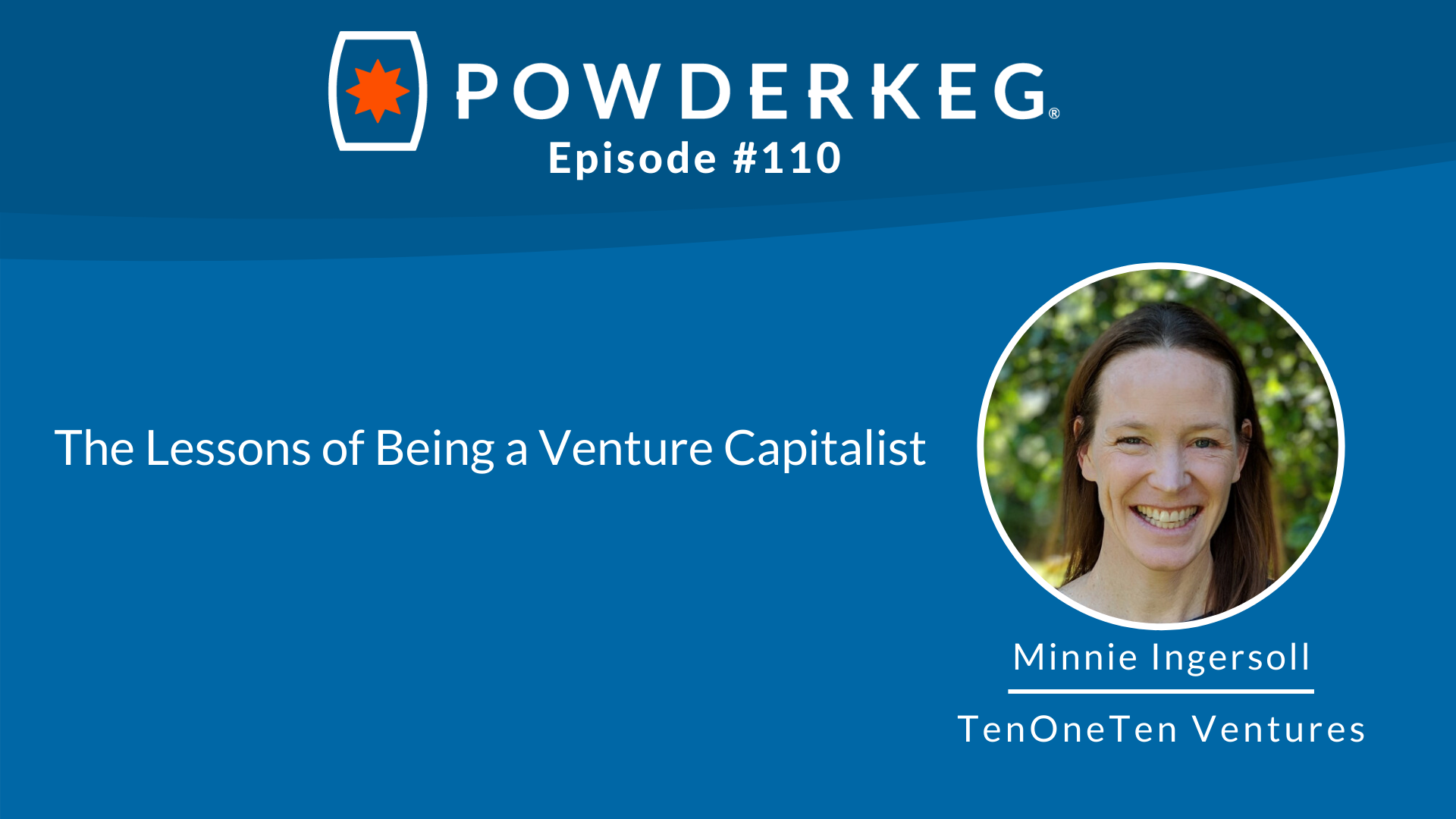 On today's episode, we talk with Minnie Ingersoll. Minnie is a partner at TenOneTen, a Los Angeles-based venture firm established in 2013, that invests in start-ups that apply data and technology to disrupt existing industries. Minnie is also the host of the LA Venture podcast, where her and fellow managing partner, David Waxman, provide opinion on the rapidly growing LA tech scene through conversations with fellow investors and other players in LA's startup ecosystem. 
In this episode, you'll get to hear Minnie share her thoughts on how investors should bet on people and not just the idea they're investing in, the challenges of balancing home life and startup life, and the difficulties of launching her first startup.  You'll also get to hear her take on the constantly growing tech scene in the Los Angeles area and how venture capitalists are jumping in on this rapid growth. Tune in for more!
In this episode with Minnie Ingersoll, you'll learn:
Please enjoy this conversation with Minnie Ingersoll!


If you like this episode, please subscribe and leave us a review on iTunes. You can also follow us on Soundcloud or Stitcher. We have an incredible lineup of interviews we'll be releasing every Tuesday here on the Powderkeg Podcast.
Minnie Ingersoll quotes from this episode of Igniting Startups:
Links and resources mentioned in this episode:
Companies and organizations:
 People:
Venture capital firms:
Did you enjoy this conversation? Thank Minnie Ingersoll on Twitter!
If you enjoyed this session and have a few seconds to spare, let Minnie know via Twitter by clicking on the link below:
Click here to say hi and thank Minnie on Twitter!
COMMENTS?
What stood out most to you about what Minnie shares in this podcast?
For me, it's the importance of investing in people and not just an idea.

You? Leave a comment below.
WANT MORE?
To subscribe to the podcast, please use the links below:
Click Here to Subscribe via iTunes.
Click Here to Subscribe via RSS (non-iTunes feed).
To download the PDF file for the full transcript of this podcast, please use the link below:
Click Here to Download PDF file
If you have a chance, please leave me an honest rating and review on iTunes by clicking here. It will help the show and its ranking in iTunes incredibly! Thank you so much!