For most entrepreneurs, the word "traction" gets thrown around quite a bit, and it tends to be broadly defined for those in the startup scene who are looking for their first round of funding. But most startups have very little room or time to understand it before they hit a rock and hard place as the clock begins ticking as startup teams scramble to gain enough traction to obtain the next critical round of funding to survive. So why is this traction so essential and challenging to achieve? And how can we build more of that traction with customers?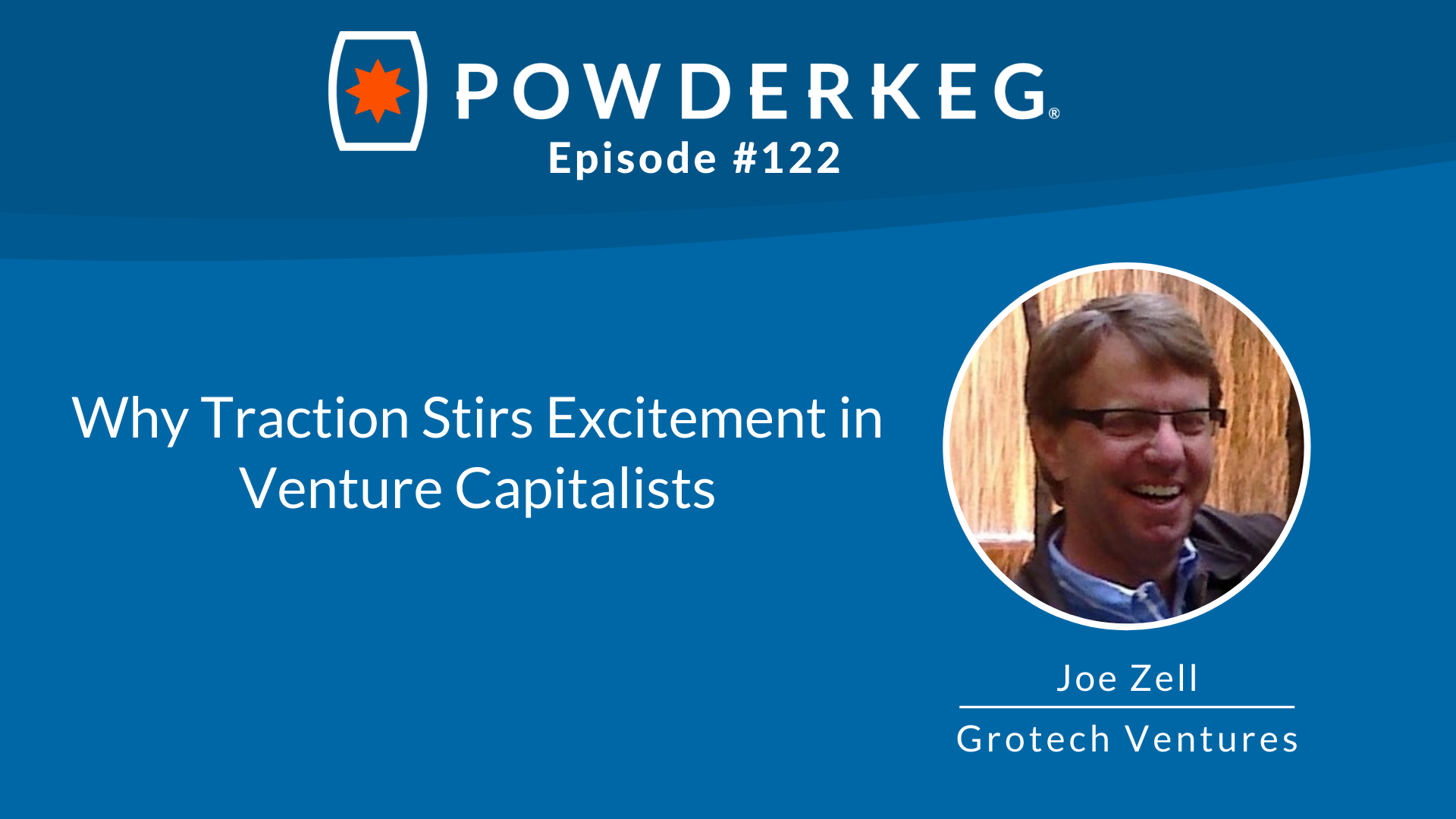 On today's episode of the Igniting Startups podcast, we speak with Joe Zell of Grotech Ventures Joe is currently a venture partner at Grotech Ventures, an early-stage venture capital firm based out of Vienna, Virginia that focuses on Series A and B round high-growth tech/software investments. 
Joe joined Grotech Ventures back in 2002 as a General Partner and focused on investment opportunities in the IT infrastructure, cloud services, mobile, networking, and internet, and digital media sectors. And is active on several portfolio company boards for Grotech. 
In this episode, you'll get to hear Joe shares his thoughts on how companies who have significant traction with their customers excite surprising investors and which is more valuable to a potential VC, Team, or Product. You'll also get to hear how his view on the future of venture capitalists in the Rockies and Midwest regions, and actionable tips for companies looking for funding. Tune in for more!
In this episode with Joe Zell, you'll learn:
Please enjoy this conversation with Joe Zell!


If you like this episode, please subscribe and leave us a review on iTunes. You can also follow us on Soundcloud or Stitcher. We have an incredible lineup of interviews we'll be releasing every Tuesday here on the Powderkeg Podcast.
Joe Zell quotes from this episode of Igniting Startups:
Links and resources mentioned in this episode:
Venture capital firms:
Conferences:
 People:
Did you enjoy this conversation? Thank Joe Zell on Twitter!
If you enjoyed this session and have a few seconds to spare, let Joe know via Twitter by clicking on the link below:
Click here to say hi and thank Joe on Twitter!
COMMENTS?
What stood out most to you about what Joe Zell shares in this podcast?
For me, it's how a company can be attractive and exciting for potential VC's.

You? Leave a comment below.
WANT MORE?
To subscribe to the podcast, please use the links below:
Click Here to Subscribe via iTunes.
Click Here to Subscribe via RSS (non-iTunes feed).
To download the PDF file for the full transcript of this podcast, please use the link below:
Click Here to Download PDF file
If you have a chance, please leave me an honest rating and review on iTunes by clicking here. It will help the show and its ranking in iTunes incredibly! Thank you so much!