Digital community powers the Indianapolis Tech Profile, which serves as a hub for the Indy Tech ecosystem and features more than 1,000 thriving tech companies
INDIANAPOLIS – August 27, 2020 – Powderkeg, a digital community for tech companies, investors, and professionals, today announced the launch of the Indianapolis Tech Profile in hopes to drive more national awareness around the Indianapolis tech ecosystem so middle of the country businesses and professionals can thrive. The Indianapolis Tech Profile features an overview of the tech community, what it's like to work in tech in Indianapolis, what it's like to live in the Indianapolis area, and career opportunities. Local companies partnering with Powderkeg on the Indianapolis Tech Profile include Revolution's Rise of the Rest Seed Fund, Indy Partnership, Ginovus, CLA, the Kelley School of Business, JA Benefits, ADVISA, and more.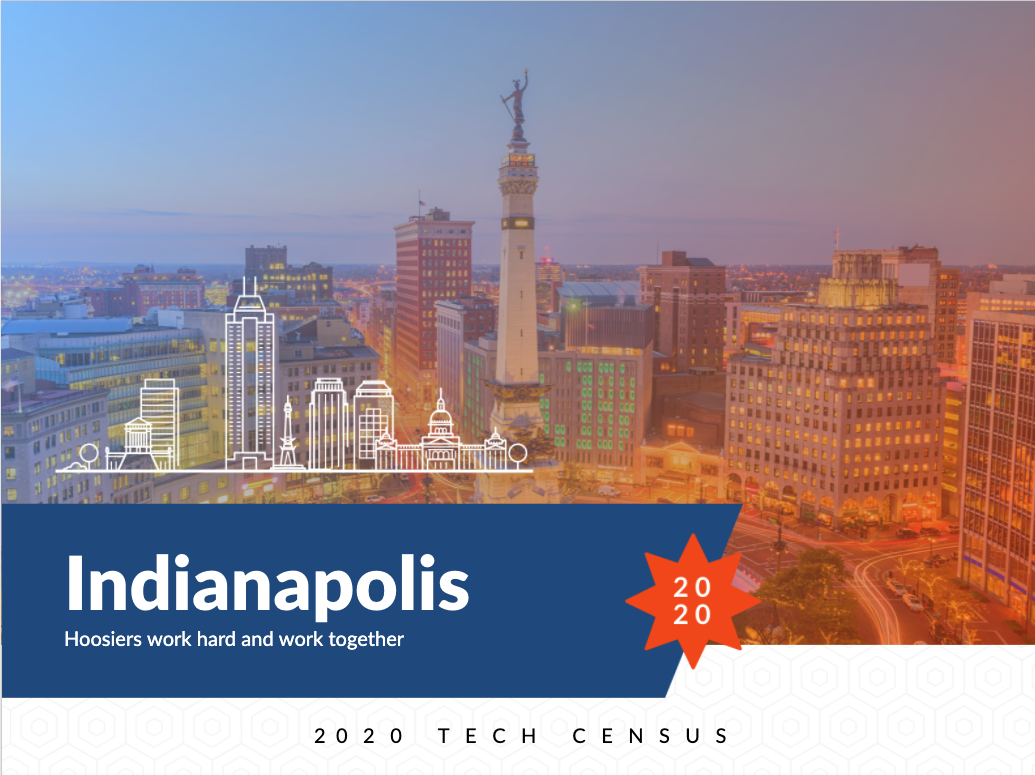 The Coronavirus pandemic heavily impacted tech companies around the globe. While Silicon Valley is struggling with lay-offs and firms going out of business, tech professionals are looking to advance their careers elsewhere. Many are turning to opportunities in the middle of the country for the first time in history. According to a study by Business Insider, about one-third of Americans said they were thinking about moving to less densely populated places, such as the Midwest, to consider different economic, educational and employment opportunities. The Indianapolis Tech Profile will act as a front door for any talented professional, founder, executive, and VC looking to move to Indianapolis and break into the tech scene. 
"People who work in Indy tech work hard and work together, and we have a team player mentality," said Matt Hunckler, CEO at Powderkeg. "Since the initial launch of the Company Culture Directory in March, we've continued to build on these resources. More than 1,000 tech companies, 216 of which are located in Indianapolis, are featured to make their communities more accessible for tech professionals in the Midwest."
"This valuable resource will bring a critical mass of interest in tech that isn't tied to geography, so middle of the country tech businesses and professionals can make connections, enhance career mobility, and be up-to-date on the biggest opportunities in tech," said Phillip Powell, associate dean of academic programs at the Kelley School of Business. 
"Indy has this incredible mix of innovation and approachability," said Lindsay Tjepkema, CEO and Co-Founder of Casted. "This community is brilliant and bursting with creative talent and opportunity for business growth. But there is also a Midwestern foundation that makes it accessible and welcoming."
Powderkeg also plans to launch future City Tech Profiles in other major cities in Indiana such as Evansville and West Lafayette, and has plans to launch others across the country. For more information on Powderkeg or City Tech Profiles, please visit www.powderkeg.com. 
---
About Powderkeg
With more than 10,000 active members in cities across the center of the country, Powderkeg is the best place to plug into tech. Through a robust offering of events, digital media and resources, Powderkeg supports thousands of professionals, employers and teams by creating opportunities to learn and connect. For more information, visit Powderkeg.com.
Media Contact
Abby Lewis
BLASTmedia for Powderkeg
abby@blastmedia.com
317.806.1900 x 136