Raising money from investors is never simple. Particularly for entrepreneurs who are new to the game and lack the relevant experience. A major reason why startups fail is that they lack the funds they need in order to function and develop. But lately, in Raleigh, North Carolina, there has been a drastic rise in the investments of startups. 
In a recent study completed by the Economic Development Partnership of North Carolina, there were ninety-four tech startups in the state have received more than $780 million in equity funding in just 2017, that's a 232% increase from just 2016! So how have tech companies in the Raleigh area been consistently raising millions of dollars in capital over these last few years? And what are some ways to unlock that growing capital?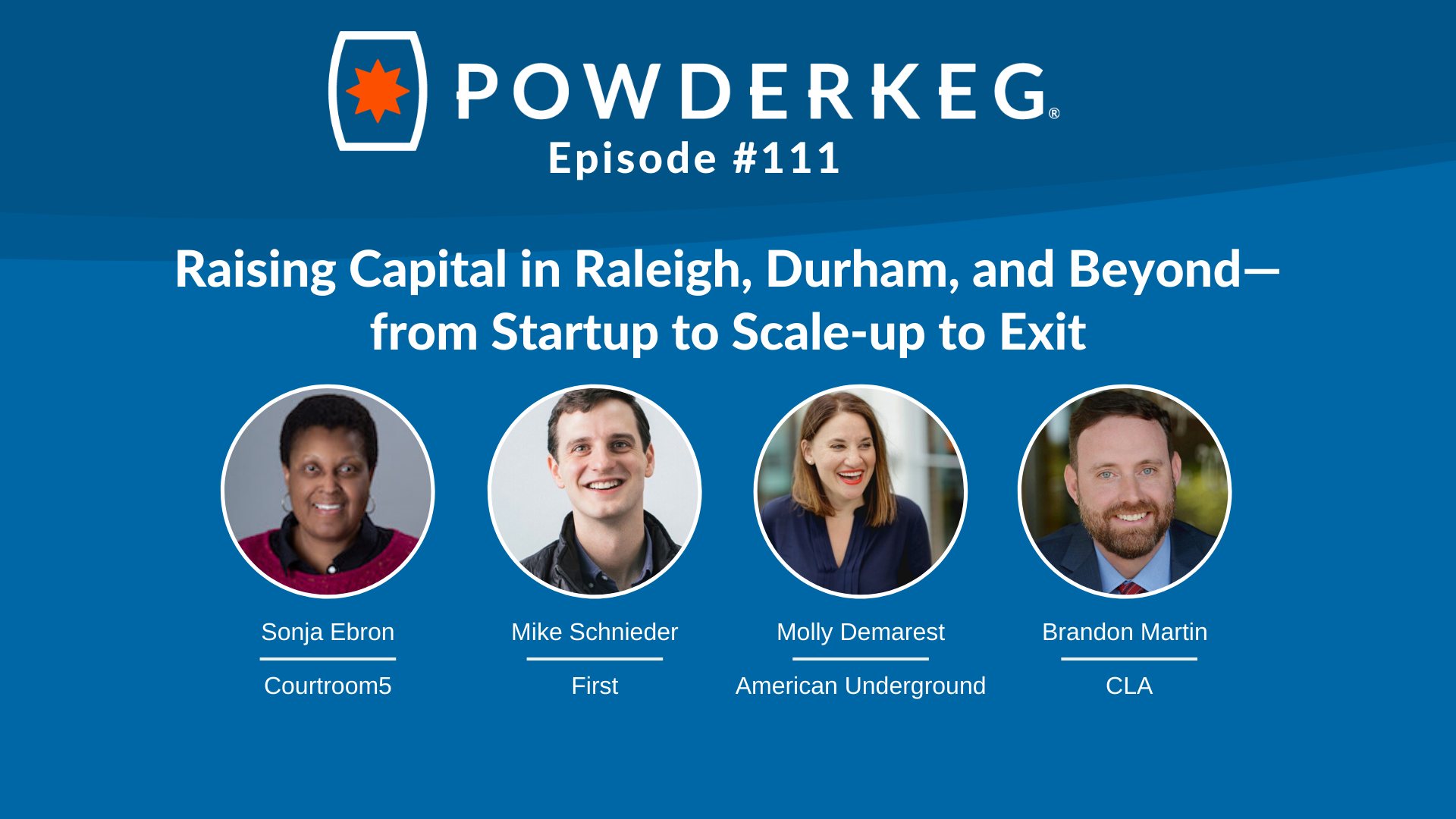 On this episode of the Igniting Startups podcast, we speak with 4 different tech, executives, and leaders from our recently held event in Raleigh discussing "Raising Capital in Raleigh, Durham, and Beyond—from Startup to Scale-up to Exit." You'll get to hear local Raleigh-Durham experts share their take on the area is becoming a high growth area for tech investors, how they're capitalizing on this consistent rise of funding, and the best ways to make a great impression on a potential investor. Tune in for more!
In this episode, you'll learn:
Please enjoy this conversation with our featured guests from our 2nd panel!


If you like this episode, please subscribe and leave us a review on iTunes. You can also follow us on Soundcloud or Stitcher. We have an incredible lineup of interviews we'll be releasing every Tuesday here on the Powderkeg Podcast.
Quotes from our guests on this episode of Igniting Startups:
Links and resources mentioned in this episode:
Companies and organizations:
 People:
Did you enjoy this conversation? Thank them on Twitter!
If you enjoyed this session and have a few seconds to spare, let them know via Twitter by clicking on the link below:
Click here to say hi and thank them on Twitter!
COMMENTS?
What stood out most to you about what these leaders share in this podcast?
For me, it's the advice on how to grow your network to raise capital.

You? Leave a comment below.
WANT MORE?
To subscribe to the podcast, please use the links below:
Click Here to Subscribe via iTunes.
Click Here to Subscribe via RSS (non-iTunes feed).
To download the PDF file for the full transcript of this podcast, please use the link below:
Click Here to Download PDF file
If you have a chance, please leave me an honest rating and review on iTunes by clicking here. It will help the show and its ranking in iTunes incredibly! Thank you so much!