The world data science, analytics, and machine learning are rising up at an incredible pace, and companies are now searching for experienced data scientists and those who have a great fascination with data to sift through this growing goldmine of data and information to help them make and drive swift business decisions. Just recently, in a study conducted by the Bureau of Labor Statistics, they estimated that an incredible 11.5 million jobs will be available in the field of data science by the year 2026. So what's sparking this incredible growth and demand of data science? And what is the area of data science going to look like these next few years?
Today's episode is part of a recording of a live fireside chat we hosted just a few weeks ago here in Indianapolis, where we discussed the topic of "Unlocking the Power of Data Science and Visualization." Joining me on this special podcast episode is experienced Data Scientist Brian Lehman of Honey.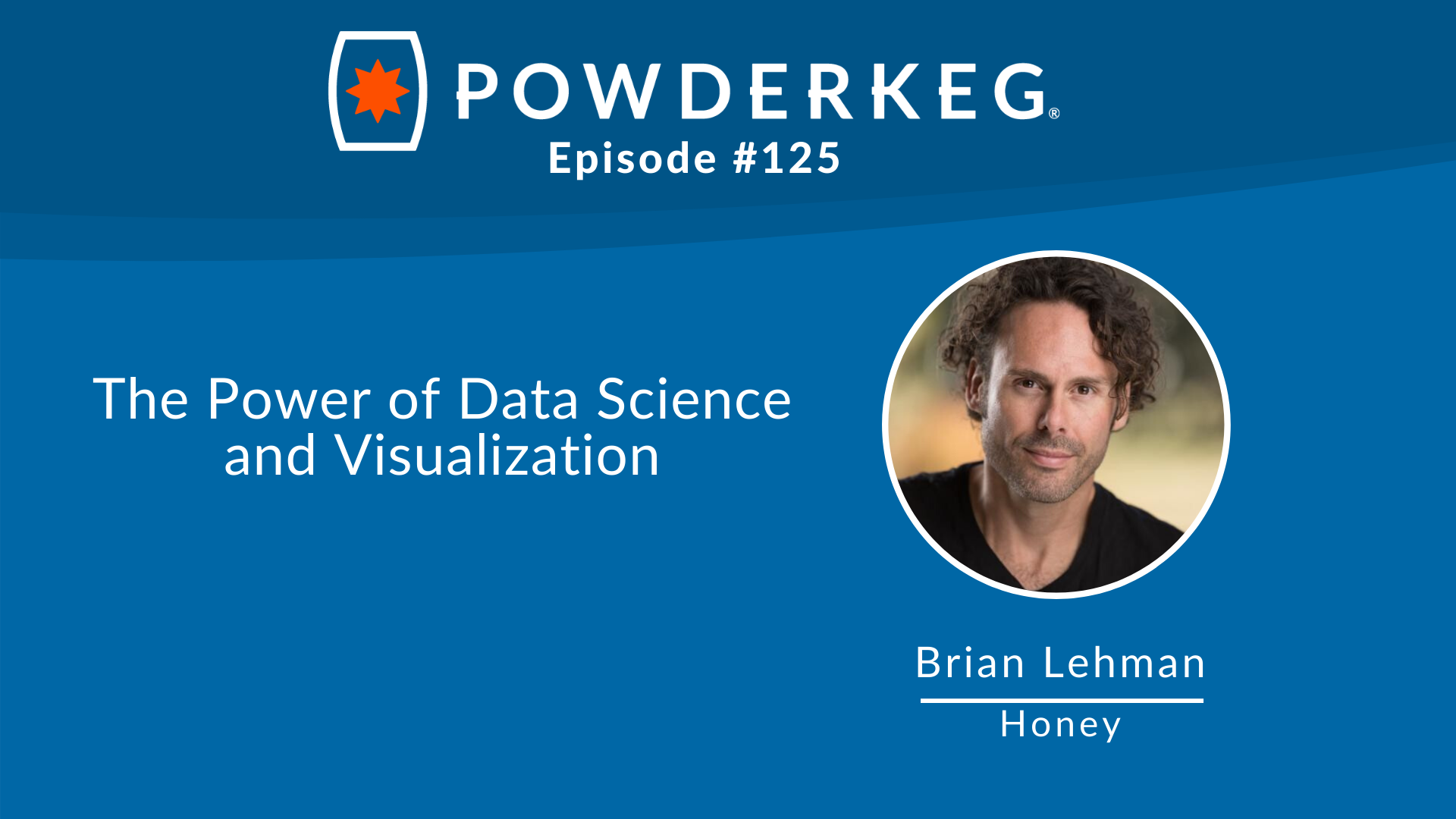 Brian is an expert in data storytelling and visualization. He has led numerous data projects at Google, Twitter, Proofpoint, Tendril, and now Honey/PayPal in Boulder, Colorado. And previously, he taught mathematics at the Colorado School of Mines and Colorado public schools before making the switch from math teacher to data scientist.
Throughout this episode, you'll get to hear Brian discuss his journey from math teacher to becoming an experienced data scientist, his personal experiences with data storytelling and visualization, and his current role as a data scientist at Honey. Find out more about the work in data science that Brian and his team are doing at Honey on this special episode of Powderkeg Igniting Startups. 
In this episode with Brian Lehman, you'll learn:
Please enjoy this conversation with Brian Lehman!


Brian Lehman quotes from this episode of Igniting Startups:
Links and resources mentioned in this episode:
Companies and organizations:
People:
Did you enjoy this conversation? Thank Brian Lehman on Twitter!
If you enjoyed this session and have a few seconds to spare, let Brian know via Twitter by clicking on the link below:
Click here to say hi and thank Brian on Twitter!
COMMENTS?
What stood out most to you about what Brian Lehman shares in this podcast?
For me, it's finding a great mentor and how to work with them.

You? Leave a comment below.
WANT MORE?
To subscribe to the podcast, please use the links below:
Click Here to Subscribe via iTunes.
Click Here to Subscribe via RSS (non-iTunes feed).
To download the PDF file for the full transcript of this podcast, please use the link below:
Click Here to Download PDF file
If you have a chance, please leave me an honest rating and review on iTunes by clicking here. It will help the show and its ranking in iTunes incredibly! Thank you so much!