There is no doubt about it: the tasks that happen in data science can be complicated and unpredictable. The way we do business, sell, promote, strategize, and grow in today's world ultimately has become data-driven. That's why you need to have a good team that can keep up with the data. Now most organizations, from small start-ups to large-scale companies, are using the help of data scientists and data-minded folks to tap into the many opportunities that data possesses. And some companies are only just getting started. 
Today's episode is part of a recording of a live fireside chat we hosted just a few weeks ago here in Indianapolis, where we discussed the topic of "Unlocking the Power of Data Science and Visualization." Joining me on this special podcast episode is the VP of Data Science at High Alpha, Mark Clerkin.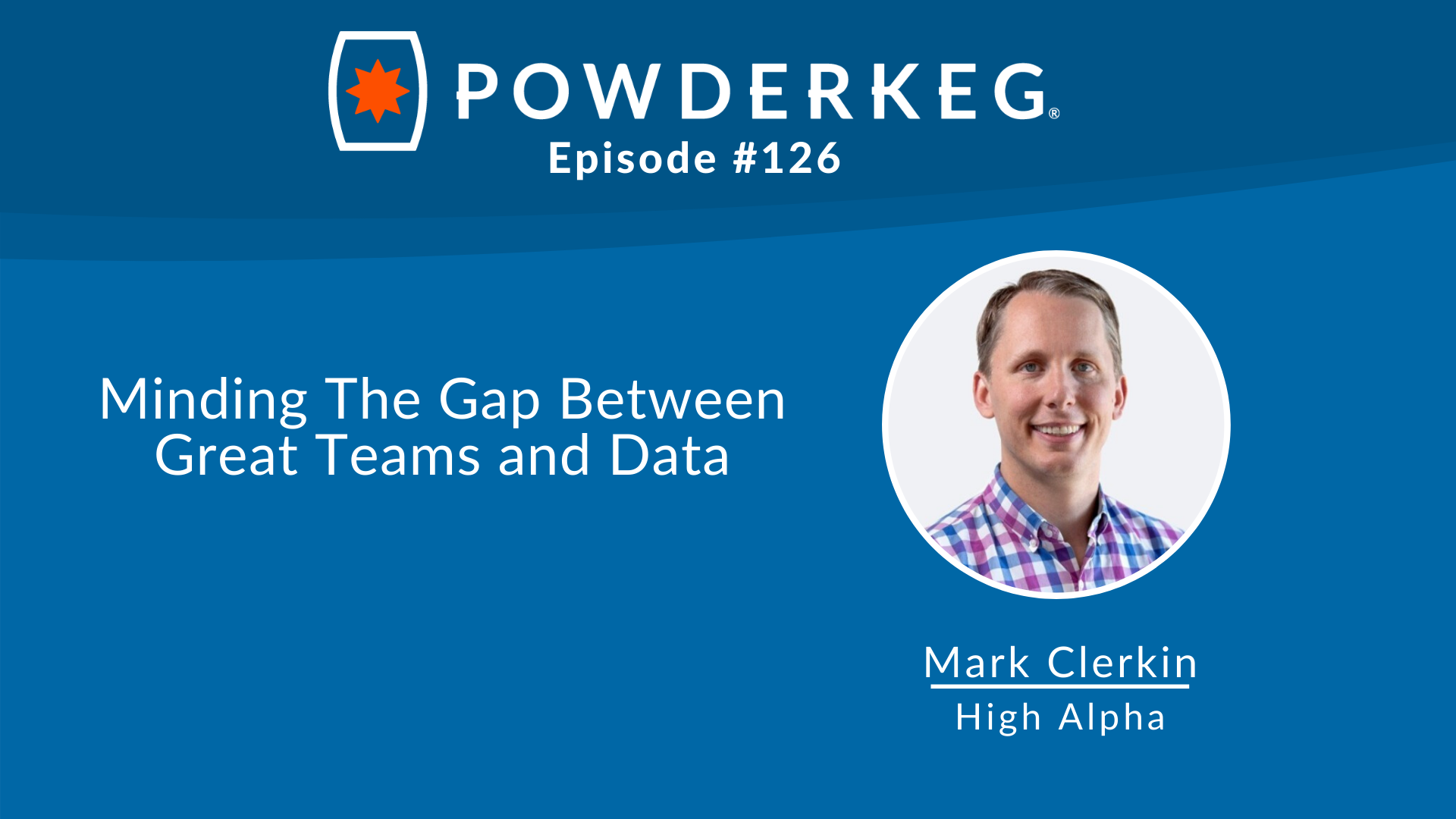 Mark is an experienced data science leader with an exceptional track record of conceiving, developing, and delivering innovative processes and products. He is a mentor with Techstars and The Last Mile. Mark and his team are the architects of building statistical analysis, data pipelines, data visualization, and machine learning solutions for High Alpha's portfolio companies.
Throughout this episode, you'll get to hear Mark discuss the benefits of possessing soft skills, using data in startups, and bringing diversity to high performing teams. Also, you'll get to listen to a featured interview with KSM Consulting's Director of Talent, Louonna Kachur where she shares the fantastic energy and culture that KSM is building and the kind of talent they're currently looking for on this episode of Powderkeg Igniting Startups.
In this episode with Mark Clerkin, you'll learn:
Please enjoy this conversation with Mark Clerkin!


Mark Clerkin quotes from this episode of Igniting Startups:
Links and resources mentioned in this episode:
Companies and organizations:
 People:
Did you enjoy this conversation? Thank Mark Clerkin on Twitter!
If you enjoyed this session and have a few seconds to spare, let Mark know via Twitter by clicking on the link below:
Click here to say hi and thank Mark on Twitter!
COMMENTS?
What stood out most to you about what Mark Clerkin shares in this podcast?
For me, it's the biggest opportunities in data science and visualization.

You? Leave a comment below.
WANT MORE?
To subscribe to the podcast, please use the links below:
Click Here to Subscribe via iTunes.
Click Here to Subscribe via RSS (non-iTunes feed).
To download the PDF file for the full transcript of this podcast, please use the link below:
Click Here to Download PDF file
If you have a chance, please leave me an honest rating and review on iTunes by clicking here. It will help the show and its ranking in iTunes incredibly! Thank you so much!
Related article: High Alpha's Big Reach