In a market that's more crowded than ever, today's brands want to be louder and achieve more if they're wanting to capture the attention of their target market. The phrase "Disruptive Branding" has started to make an insurgence and has started to lead the way as many companies are searching for new innovations and for new ways of reaching out to their specific audiences. But how can we build a disruptive brand? And what is innovation's role in building disruption?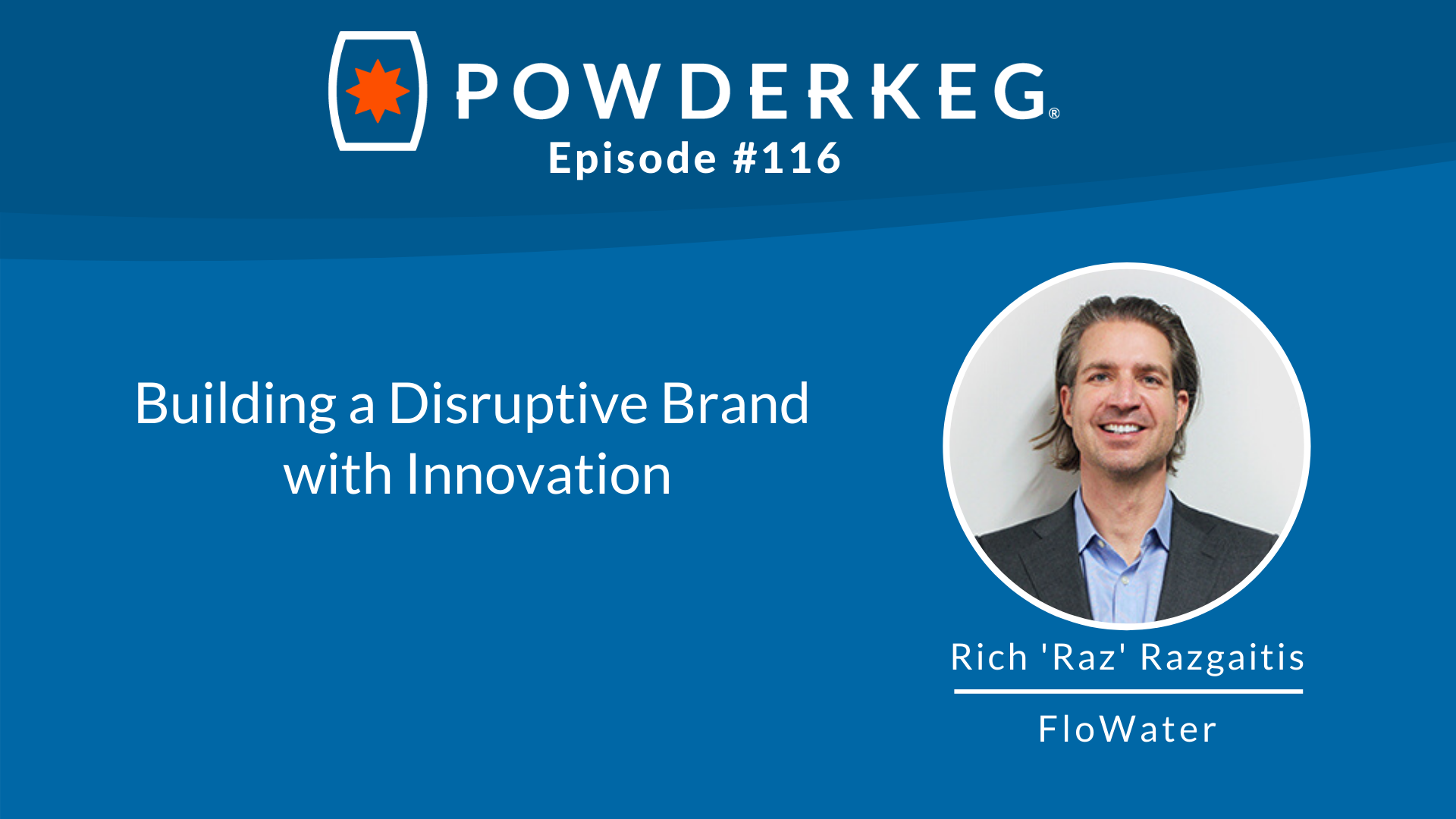 On today's episode, we'll be speaking with Raz Razgaitis. Raz is the Co-Founder and CEO at Denver-Based FloWater, a company that is revolutionizing the way people get safe drinking water. Raz started his career in Fortune 500 companies, including Johnson and Johnson and Eli Lilly. Since then he's been the CEO at several high-growth companies, and Raz is combining his 20+ years of leadership & tech experience to deliver FloWater —- a water refill station product that keeps 2.38 plastic water bottles from reaching our landfills and oceans every second (130 million to date). 
In this episode, you'll get to hear Raz's thoughts and ideas on how companies can successfully build successful brands with new innovations. You'll also get to hear him share his views and thoughts on the water bottle crisis and how his company FloWater is innovating the way we drink safe drinking water. Tune in for more!
In this episode with Raz Razgaitis, you'll learn:
Please enjoy this conversation with Raz Razgaitis!


If you like this episode, please subscribe and leave us a review on iTunes. You can also follow us on Soundcloud or Stitcher. We have an incredible lineup of interviews we'll be releasing every Tuesday here on the Powderkeg Podcast.
Raz Razgaitis quotes from this episode of Igniting Startups:
Links and resources mentioned in this episode:
Companies and organizations:
Publications:
 People:
Did you enjoy this conversation? Thank Raz Razgaitis on Twitter!
If you enjoyed this session and have a few seconds to spare, let Raz know via Twitter by clicking on the link below:
Click here to say hi and thank Raz on Twitter!
COMMENTS?
What stood out most to you about what Raz Razgaitis shares in this podcast?
For me, it's his best advice for people who work at startups providing the most value.

You? Leave a comment below.
WANT MORE?
To subscribe to the podcast, please use the links below:
Click Here to Subscribe via iTunes.
Click Here to Subscribe via RSS (non-iTunes feed).
To download the PDF file for the full transcript of this podcast, please use the link below:
Click Here to Download PDF file
If you have a chance, please leave me an honest rating and review on iTunes by clicking here. It will help the show and its ranking in iTunes incredibly! Thank you so much!