As an entrepreneur, creating new paths and making mistakes are part of the expected journey and adventure that we can face. Taking risks, especially those that don't pay off when launching a tech product, it can become a very rocky adventure for a startup. These rocky experiences can lead to problems, business mistakes, or even the common technical issues that surround the product you're trying to produce. And this all ends up as a waste of the entrepreneur's most valuable resources: time and money. So how can entrepreneurs turn those rocky entrepreneurial mistakes into a more significant learning opportunity? 
Our guest on today's episode of the Powderkeg podcast is one who has faced all the challenges when it comes to the common and rocky entrepreneur's journey. PJ Taei, is the Founder and President of Washington DC-based Uscreen, a video-on-demand company that helps people launch their own apps and online video streaming service.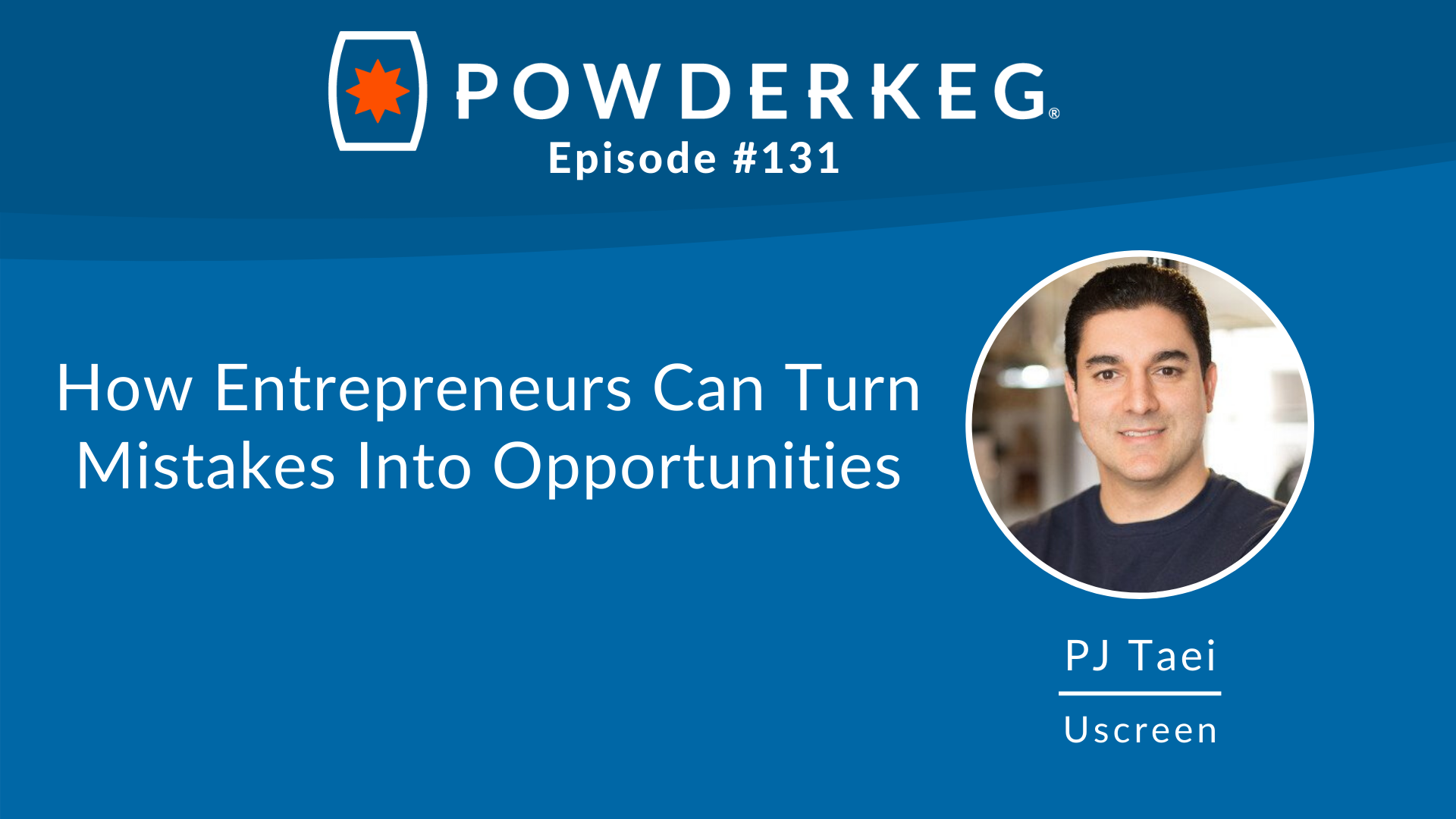 PJ is a serial entrepreneur and an expert in video streaming and monetization. PJ started his career as a network technician and founded a company called WebNet Hosting, that he built for 14 years until it was acquired back in 2016. PJ then shifted his focus over to Uscreen. Uscreen's platform is home to over 5,000 video creators, enabling them to monetize their passions – from education to fitness, to yoga, and much more. 
Throughout this episode, you'll get to hear PJ discuss his role as an entrepreneur, his personal experiences with overcoming challenges of making mistakes and how he turned them into learning opportunities, and his current role as Founder and President of Uscreen. Find out more about how PJ and his team are disrupting the video-streaming service industry with their platform, Uscreen. Tune in for more!
In this episode with PJ Taei, you'll learn:
Figuring out your next career move doesn't have to be so stressful. So why not try Powderkeg Matches?
By joining Matches, you're joining a community of thousands of top professionals in the Powderkeg community to get connected with outstanding people at the hottest tech companies between the coasts. Get matched with great employers, land your next major opportunity, and get started today!
Please enjoy this conversation with PJ Taei!


If you like this episode, please subscribe and leave us a review on iTunes. You can also follow us on Soundcloud or Stitcher. We have an incredible lineup of interviews we'll be releasing every Tuesday here on the Powderkeg Podcast.
PJ Taei quotes from this episode of Igniting Startups:
Links and resources mentioned in this episode:
Companies and organizations:
People:
Did you enjoy this conversation? Thank PJ on Twitter!
If you enjoyed this session and have 3 seconds to spare, let PJ Taei know via Twitter by clicking on the link below:
Click here to say hi and thank PJ on twitter!
COMMENTS?
What stood out most to you about what PJ Taei shares in this podcast?
For me, it's how to overcome challenges of making mistakes and how to turn them into learning opportunities.
You? Leave a comment below.
WANT MORE?
To subscribe to the podcast, please use the links below:
Click Here to Subscribe via iTunes
Click Here to Subscribe via RSS (non-iTunes feed)
To download the PDF file for the full transcript of this podcast, please use the link below:
Click Here to Download PDF file
If you have a chance, please leave me an honest rating and review on iTunes by clicking here. It will help the show and its ranking in iTunes incredibly! Thank you so much!