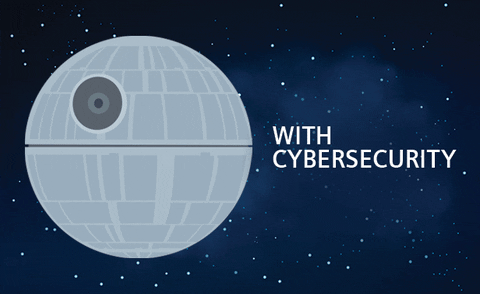 Giant tech companies in the United States will be spending more than $31 billion in the next five years to batten down the hatches against digital attackers.
Following a series of recent high-profile breaches at T-Mobile, SolarWinds, and Colonial Pipeline, major companies gathered at the White House last week to discuss how to protect the U.S. against ransomware, supply chain attacks, and other threats.
Cybersecurity opportunities galore. Apple, Amazon, Google, IBM, and Microsoft pledged billions of dollars and 250,000 jobs to bolster U.S. cybersecurity – and many of those job opportunities will be located outside Silicon Valley.
Google will help 100,000 Americans earn the skills that could lead to high-paying tech jobs, and IBM will train 150,000 people in cybersecurity over the next three years in partnership with more than 20 historically Black colleges and universities across the U.S. 
The increased need for threat mitigation is also causing a huge venture capital surge to the cybersecurity sector. 
Billion-dollar boost. Momentum Cyber's latest market review reported that investors poured $11.5 billion of funding into cybersecurity startups in the first half of 2021 (up from $4.7 billion during the same period in 2020). 
Eleven Fifty Academy, a coding and security bootcamp and one of Powderkeg's national partners, is working hard to meet the nationwide demand for cybersecurity talent. The nonprofit academy was recently named one of the top 10 online cybersecurity programs in the U.S.
"There is no better time to explore a career in the exciting field of cybersecurity," says Eleven Fifty Academy Senior Director of Cybersecurity David Whitt, a Veteran of the United States Air Force. "A cybersecurity breach is reported every few days in the news, this clearly identifies a need for companies to stay current and utilize best practices."
Eleven Fifty Academy is looking for partners who are seeking cybersecurity talent! Hit reply if you'd like an intro.
Here are some of the fastest-growing cybersecurity companies in the Unvalley:
STANLEY Security

(Indianapolis) – A global provider of integrated security, health, and safety solutions and services.

Red Canary

(Denver) – security operations solutions, open source tools, and education for the information security community.

Breachquest

(Dallas) – SaaS-based security operations solutions.
To find more opportunities in this booming sector, check out our collection of some of the hottest cybersecurity startups and tech companies beyond Silicon Valley.