In case you missed it… All cryptocurrency-related transactions are now illegal in China.
Crypto checkmate? China's central bank has banished Bitcoin and other digital tokens as part of their continued crackdown on cryptocurrency.
What does this mean for cryptocurrency, U.S. startups, and the Unvalley?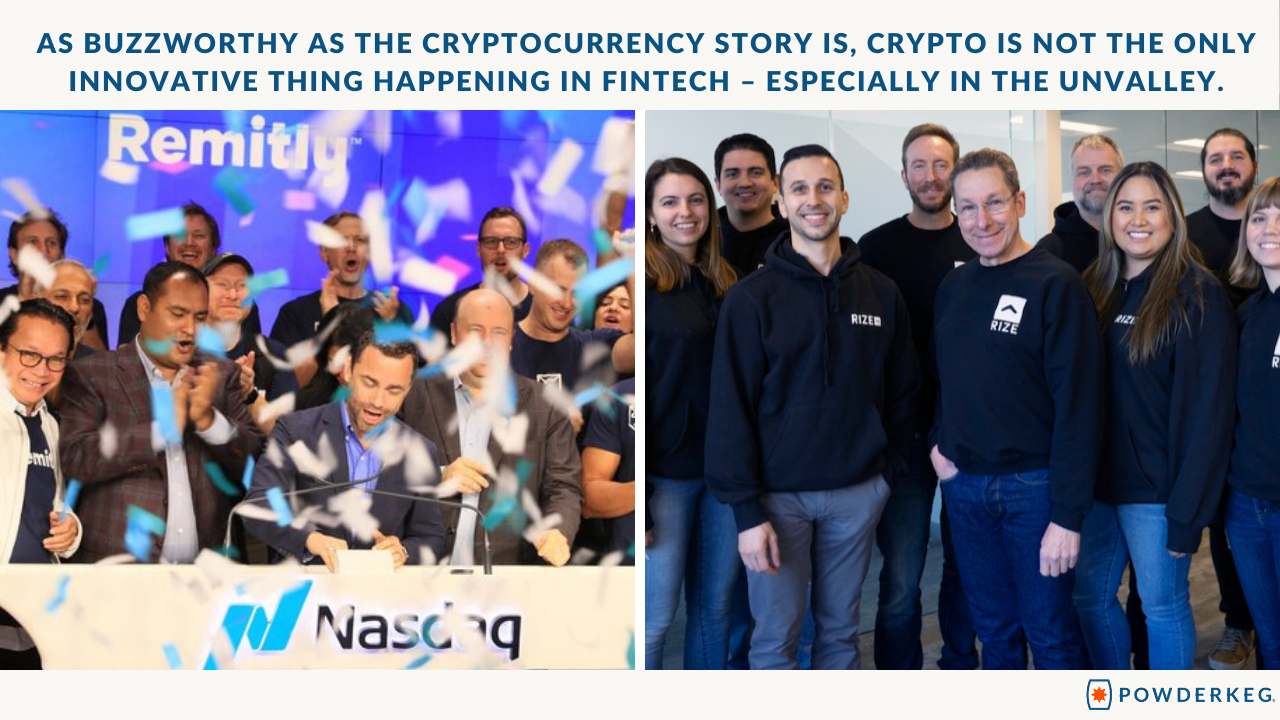 Too early to tell. Markets change daily, but it looks like the price of cryptos is already well on the way to recovering from the initial dip. According to CoinMarketCap, as of this writing, Bitcoin is at $43,249 (up 1.87% in the past 24 hours) while Ethereum stands at $2,982 (up 1.33%).

As buzzworthy as the cryptocurrency story is, crypto is not the only innovative thing happening in fintech – especially in the Unvalley.
They're in the money. Money transfer company Remitly reported that it sold 7 million shares in its Thursday IPO, raising around $300 million. 
Then fintech-as-a-service company Rize raised an $11.4 million Series A earlier this week.
TechCrunch is taking note of the fintech trend, publishing an article called "It turns out fintech is worth as much as SaaS" last week.
Peaked your interest? Take these 3 steps to explore the world of fintech:
1. Watch these 3 fintech companies pitch their company cultures at October's Powderkeg Unvalley event:
2. Get to know these fast-growing fintech companies in the Powderkeg community (many of which are hiring!)
Fintech startups:
Fintech scaleups:

Large fintech companies:
Fintech startups:
Fintech scaleups:

Large fintech companies:
3. Explore our brand new collection of fascinating fintech startups and tech companies.
Let us know if we missed one! As always, you can help us map these emerging tech hubs when you submit a new company to the Powderkeg directory.