It's no secret that the tech world is absolutely booming. Companies like Slack and Uber are receiving billion dollar valuations, chatbots are the next big thing, and even your grandmother is talking about new fangled things like "VR". Shows like Silicon Valley show just how much the tech boom has taken hold of the mainstream culture.
Top performing companies are leveraging software to stay competitive, whether that's using Asana to keep everyone on task, HipChat to keep distributed teams communicating clearly, or Salesforce to stay on top of prospective leads. Software-as-a-Service ("SaaS") companies are taking over, with even old school software companies like Microsoft moving everything over to the cloud. Everybody wants to be part of the tech boom.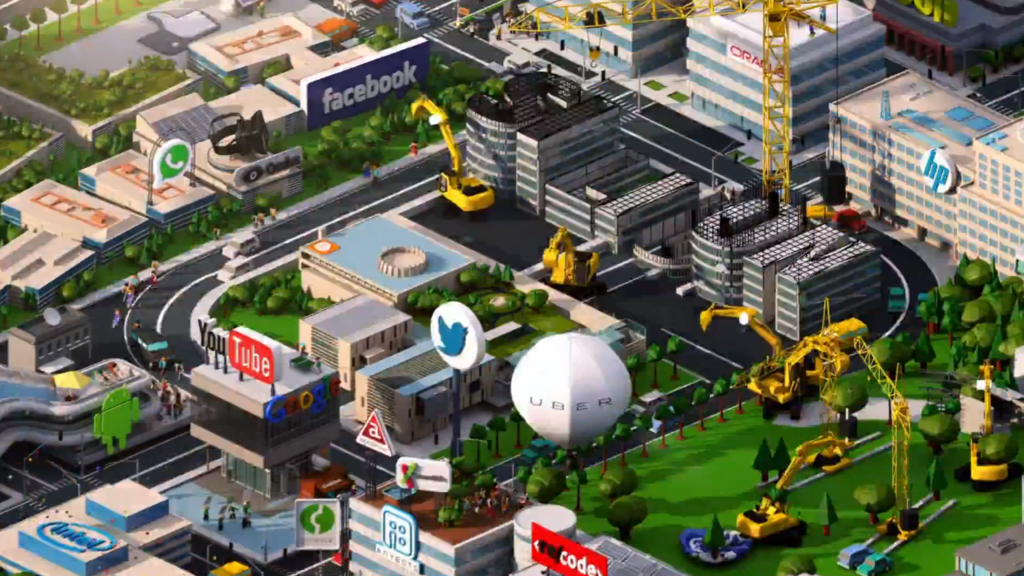 Because of the skyrocketing demand, software companies are increasingly focused on building best-in-class sales teams in order to compete effectively with other companies in the same category / niche. Companies with high-powered sales teams generate more revenue, profits, and value for investors, faster.
This is why so many of your friends are getting into software sales. It's a hot, competitive market full of opportunities.
In this article, we're going to talk about the pros and cons of software sales, as well as the different types of roles that are available. Think of this as primer of sorts for the industry. It's not comprehensive and certainly won't make you an expert, but it will serve as an effective introduction to the world of software sales.
Software Sales: Pros and Cons
Like any job, a role in software sales comes with very specific pros and cons. Depending on your goals, personality, and work style, it could be the perfect job or a total disaster. Evaluate these pros and cons carefully, keeping in your mind what success looks like for you.
Pros of Working in Software Sales
Huge earning potential ($$$)
Most software sales jobs offer a competitive base salary along with an aggressive, performance-based commission structure. If you're good at sales, you can absolutely rake in the cash.
Of course, the flip side of this is that, if you suck at sales, you're going to really struggle, both financially and in your ability to advance in the company.
Sales usually (not always) requires a very specific type of personality. If you don't have that kind of personality, this may not be the job for you.
A fast-paced, competitive environment
To say that sales is fast-paced and competitive is probably an understatement. Your very livelihood depends on finding leads, building relationships, and then closing sales. Doing this effectively requires a lot of hustle and a willingness to compete hard with other salespeople.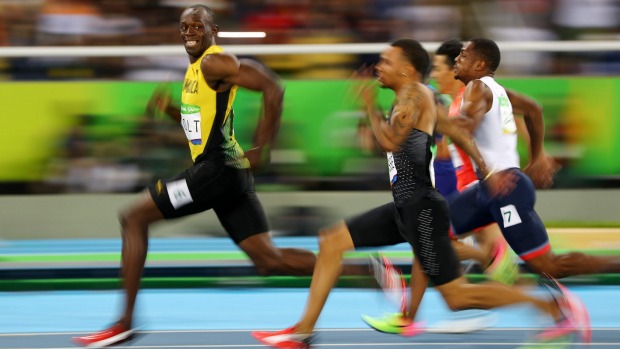 If you're a competitive, type-A person, you'll probably enjoy this environment.
Rapid upward mobility for top performers (usually)
In sales, more than most other jobs, top performers move up quickly. The reason for this isn't particularly complex. Sales are the lifeblood of a software company, and those who perform the most effectively will find themselves being quickly promoted and receiving more responsibilities.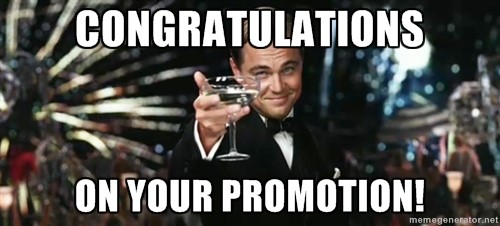 On the flip side, those who don't perform well will find themselves languishing at the bottom while others jump frog them. Sales in particular is a job that rewards outstanding performance and penalizes poor performance.
Cons of Working in Software Sales
High expectations in terms of performance and hours
Salespeople are expected to do whatever it takes to make the sale. If you go into sales, your manager will expect you to perform at a high level, securing new leads and closing sales when possible. Your manager will also expect you to put in the necessary hours to do your job effectively. Yes, the odds of upward mobility are high, but the cost of achieving those promotions will also be high.
Be prepared to burn the midnight oil and continue working outside standard business hours. The struggle to find work/life balance a in sales is real, so be prepared to figure it out ASAP.
Work can become quite stressful
The reality of any sales position is that you'll encounter stress. It's simply the nature of the job. Whether you're trying to meet a monthly quota, close a particularly large sale, or have a difficult manager who is always riding you, stress is part and parcel with sales. Unlike some cushy jobs which allow you to clock in, clock out, and leave work behind, a sales job is always in the back of your mind.
You usually don't earn commissions if you miss quotas
While sales jobs do offer huge earnings potential, they also can create issues if you miss sales quotas. Because the compensation structures are almost always base plus commission, if you miss a quota you end up losing a significant chunk of your total earning potential. This can be one of the greatest stressors of a sales job.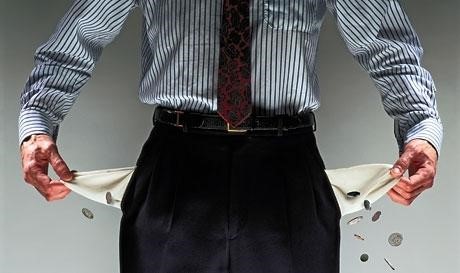 When considering taking a job in software sales, carefully consider the pros and cons. Would your personality and strengths fit well with a sales job? Do you thrive in a stressful, competitive environment? Would you be comfortable having a compensation structure directly tied to your performance? The answer to these questions will help you know whether a sales job is a good fit for you.
Looking to make a career change? Find out how Powderkeg can connect you to companies that are hiring.
Breakdown of Software Sales Roles By Responsibility
New Business Creation:
Lead Generation
Who are they? Typically junior sales reps who focus on prospecting and qualifying new sales opportunities for senior members of their sales team. Top performers here are usually fast-tracked / promoted to the closing role once they learn the ropes and prove they're capable of running the full sales process. Lead generation is a

great entry-point for recent grads

looking to break into tech and hopeful to meet high earning potential relatively quickly upon entering the workforce.




Day-to-day: High volume email and phone activity, interfacing with prospective buyers, educating them on the their market/industry, discovering whether the opportunity can get value out of the company's software, and scheduling product demonstrations for senior sales reps.




Common titles: Sales Development Rep (SDR); Business Development Rep (BDR).
Closers / "Hunters"
Who are they? Seasoned sales pros responsible for closing / bringing on new clients for the organization. The largest earning potential exists for top performing closers because they must know the industry they're selling into backwards and forwards to effectively prove the value the product will bring to the market. Using their industry knowledge and expertise, these "closers" educate their prospective clients on market trends and ultimately secure new contracts. These reps' individual and team performance goals are directly tied to the company's top-line revenue, which is (naturally) the #1 indicator of company performance.




Day-to-day: Meeting with sales qualified leads, conducting product demonstrations, and closing deals!




Common titles: Account Executive (AE); Sales Executive (SE); etc.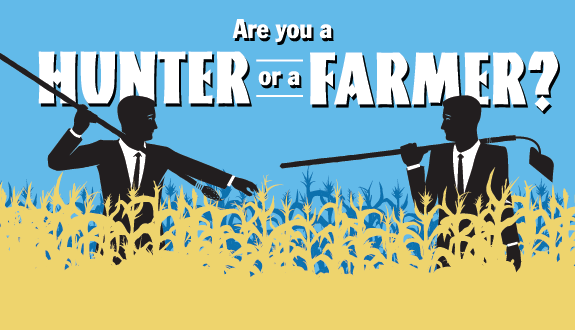 Post-Sale Client Services / Supporting Existing Customers:
Customer Success / Client Success
Who are they? Relationship builders who become the day-to-day point of contact for existing customers after the new business sales team closes a deal. These folks are smart, organized, strategic-thinking customer service reps who need to be great at project management.

Arguably, these guys have the most important revenue-generating role

because they because they ensure the customer based stays happy and keeps coming back for more.

Day-to-day: Focus on retaining clients and keeping them engaged with the software. Also uncover ways to sell more products to happy customers.

Common titles: Client Success Representative; Customer Success Manager; Customer Happiness Rep; etc.
Account Management

Who are they? Seasoned sales pros who work closely with customer success to keep customers happy and focus on "upselling" or growing their books of business.

Day-to-day: Selling additional products or services to happy customers. Account Managers often have monthly or quarterly revenue targets they're responsible for hitting.

Common titles: Relationship Manager; Key Accounts Manager; etc.
Your Next Step To Get Into Software Sales
If you want to be in a hot market loaded with opportunities, software sales is a great place to get started. The primary question is whether it's the right fit for you. If you're the aggressive type who likes to kick butt and take names, sales can be a perfect fit. Even if that's not your personality type, sales can still work for you, but you should at least be aware of what you're stepping into.
After all, you don't want to unexpectedly end up in a sales situation like in Glengarry Glen Ross where Alec Baldwin tells the salesmen under him:
We're adding a little something to this month's sales contest. As you all know, first prize is a Cadillac Eldorado.

Anybody want to see second prize?

Second prize is a set of steak knives.

Third prize is you're fired.
Here's to helping you find a job you love, a career that challenges and energizes you, and your true calling as a software sales pro.
---
Are you open to new job opportunities in tech?