Want to know what people recruiters and hiring managers are most likely to see when they Google your name?
Yep…it's your LinkedIn profile. Your profile is probably in the top 5 search results for your name. 
LinkedIn has nearly 800 million members in 200 countries and regions worldwide. Almost everyone in the tech industry has a profile, and it's often the first place employers will look when they kick off their talent search.
But LinkedIn profiles are often neglected. Many professionals created one years ago, and haven't touched it since. 
There is a lot of untapped potential hiding in your LinkedIn connections – new collaborators, partners, jobs, mentors, customers…even friends. 
Here are 8 tips from the Powderkeg community about how you can start unlocking that potential on LinkedIn: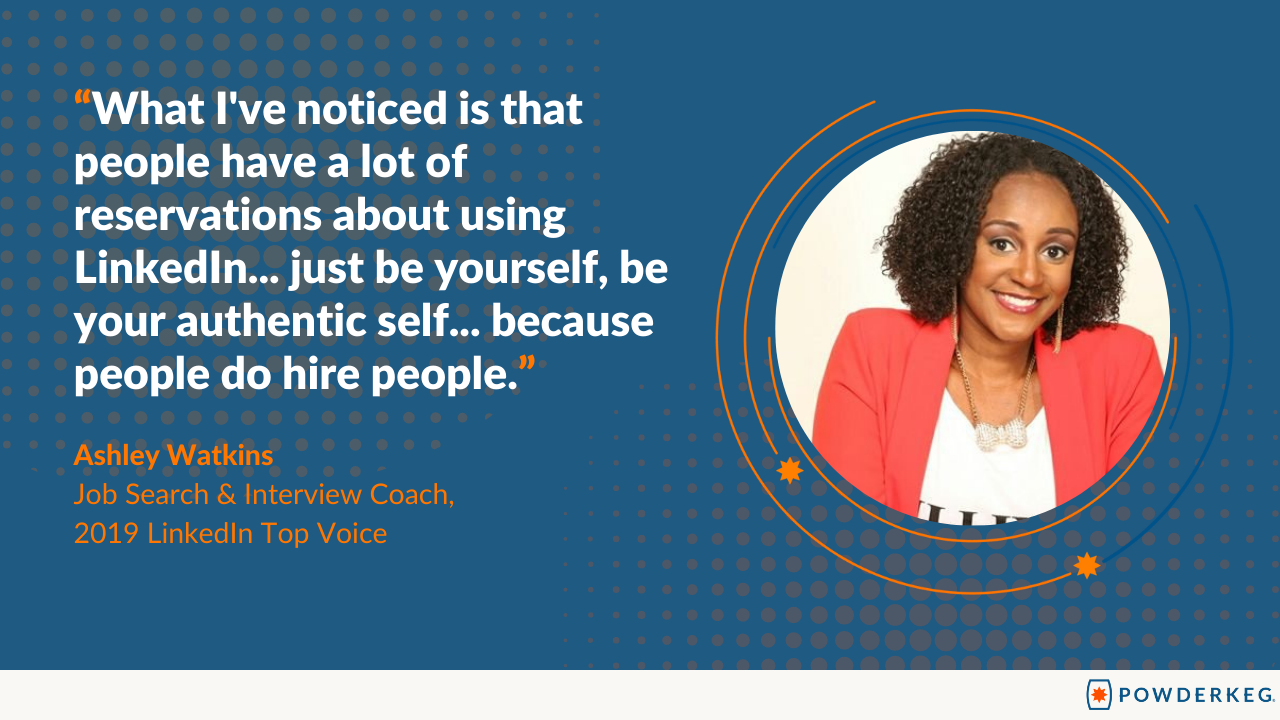 Tech recruiters and HR leaders in the Powderkeg community also shared their wisdom about how to build connections and boost your career opportunities on LinkedIn. These are the folks who might be looking at your LinkedIn profile as they search for talent, so if you're looking for a job, listen up! 
Here are their thoughts:
Is your New Year's resolution to make 2022 your best professional year ever? Join Powderkeg today and upload your resume to start making new connections right away.