The Bucks recent NBA championship is more than just a win for basketball fans. It's a win for tech in the Unvalley, as well. 
The successful Finals run drew attention to Milwaukee on a worldwide scale, potentially giving the city an economic and tech talent boost for many years to come. 
Keeping the momentum. Kathy Henrich is the CEO of the MKE Tech Hub Coalition, an organization dedicated to inclusively doubling tech talent in the Milwaukee region. Kathy says: 
"Having worked nationally and globally in tech, I've come to appreciate the unique nature of Milwaukee's tech ecosystem. It is a collaborative, generous place where individuals work to not only advance their individual careers, but also the tech ecosystem on behalf of the collective good."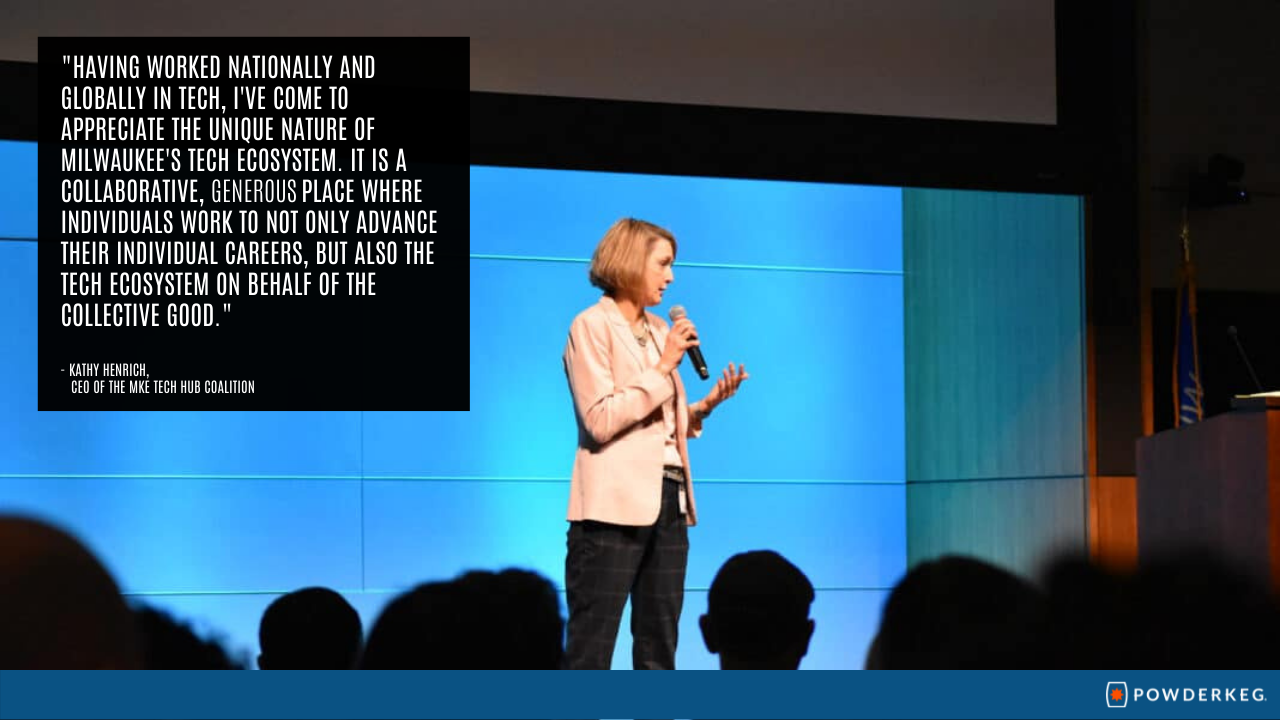 Get the scoop on Milwaukee. Today we launched the Milwaukee Tech Hub Profile in collaboration with MKE Tech Hub Coalition and Powderkeg community members in Milwaukee. Explore a plethora of possibilities for living, working, and connecting with the tech community in the Brew City.
The Tech Hub Profile also features some of the top tech companies in the city: 
Check out the new Milwaukee Tech Hub Profile, and share it with a friend!
Is your company based in Milwaukee? Contact us to set up your company culture page.