"We've been blessed to see a lot of Midwest toughness," Cordero Barkley of TitletownTech said. "We don't complain. We don't whine. Our portfolio companies were able to adjust quickly….and keep pushing."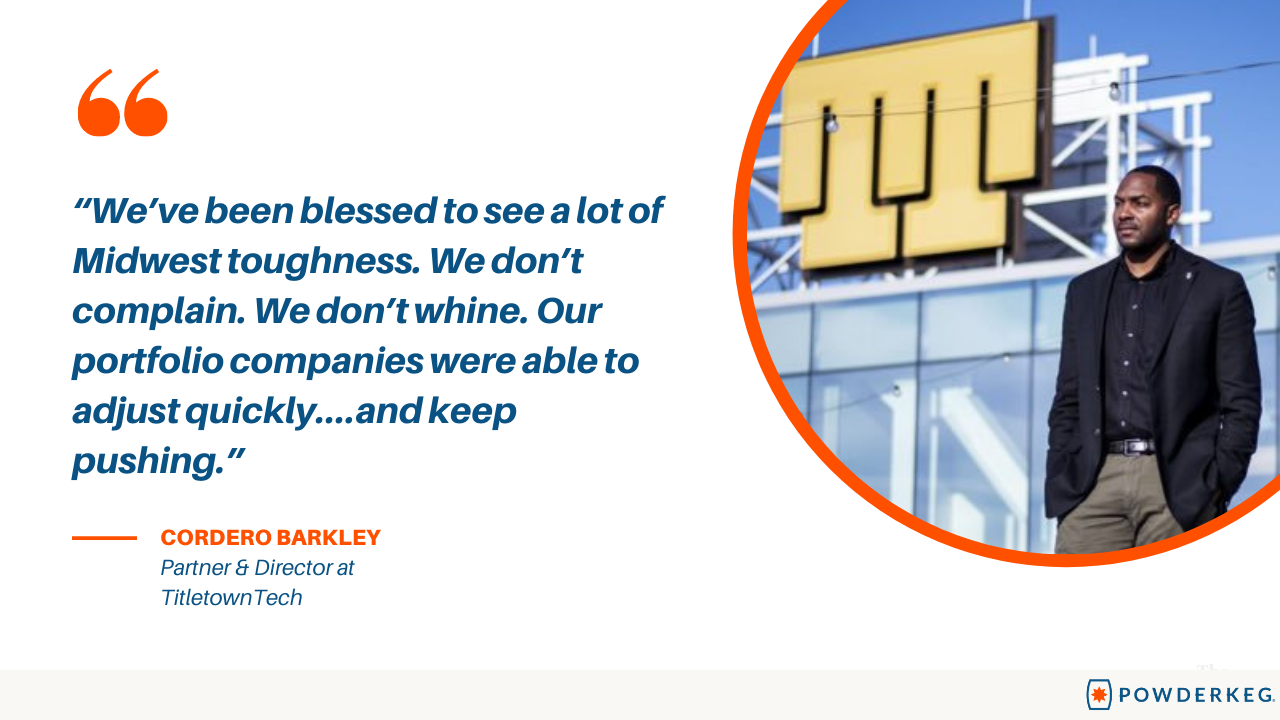 As the Partner and Director at Wisconsin-based innovation hub, Titletown Tech, Barkley has seen the advantages of remote work first hand for the Green Bay area.
We recently talked to Cordero and Doug Allgood, President and CEO of BlackInk IT, and discussed what the "work from anywhere" trend means for tech in the middle of the country. 
A few remote work job insights: 
Companies in the Midwest

are thinking differently about their go-to-market strategies and how they can address the unique needs of the new world by combining technologies in unique ways.

Making pitches virtually

is challenging because you don't know if you've captured someone's attention or if they really "get it." Keep presentations simple, practice frequently, and get coaching if you need it.

Since we can't pop into someone's office

to get an answer to a quick question, we have to schedule 15-minute meetings all day – and that can add up to inefficiencies. Keep an eye on where you're spending your time.

Understanding local culture

helps teams bond, driving a sense of community at the company. People still want to feel a sense of belonging and togetherness with their colleagues.
To get more of Cordero and Doug's thoughts on what the new remote work trend means for companies between the coasts, watch the full video of their conversation about remote work jobs and the "Mighty Middle."
Check out our collection of the Best Companies for Remote Work here >>