Miami isn't just known for its white sand beaches anymore – it was also one of the biggest breakout tech hubs of 2021. 
And the city's gaining even more momentum in 2022.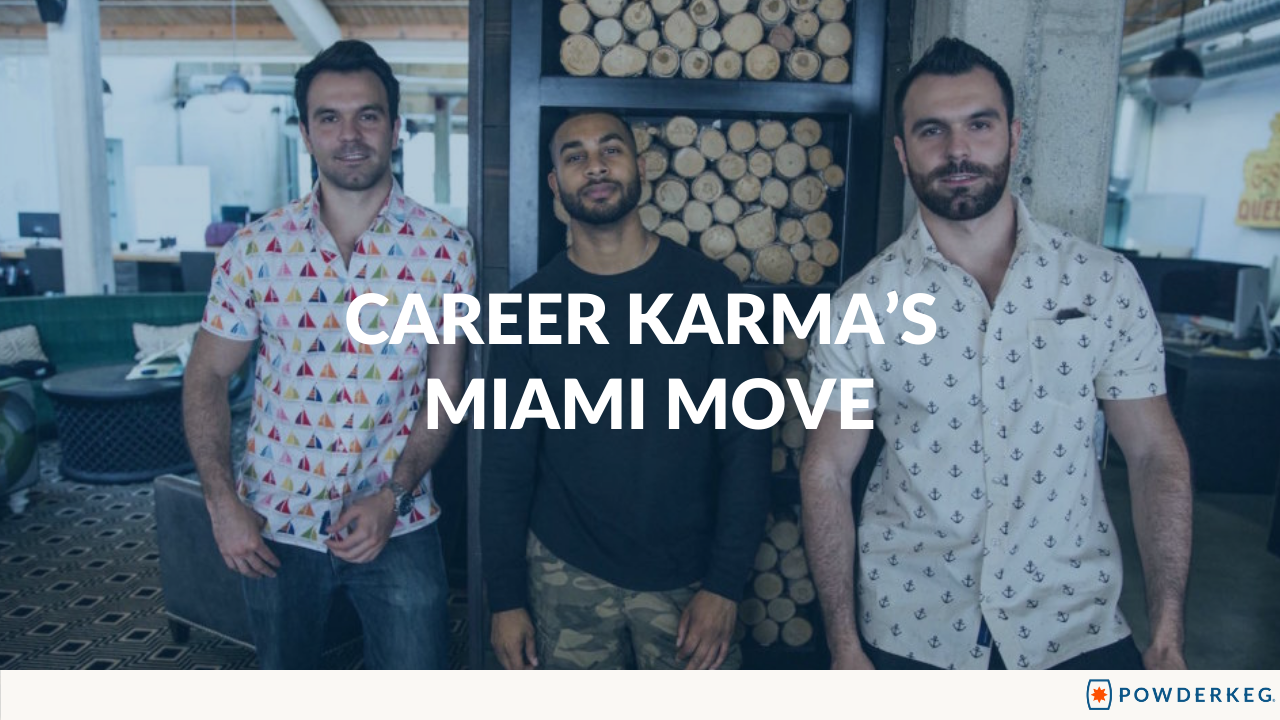 As part of Career Karma's Series B announcement, Ruben Harris said that the company's leadership team is moving to Miami. The majority of Career Karma's team is remote, but Harris said:
"…we have personally decided to move to Miami which has a workforce that is particularly vulnerable to changes in automation (50% of Miami's workforce is in the service sector making $35,000 per year). We have been talking about How to Prepare Miami for the Future of Work since 2018 and while it's great that Miami has the largest number of tech workers moving to its city, if the local people don't get the skills to take advantage of the job opportunities provided by the VC's and entrepreneurs that are also moving there, the cost of living will go up and the same gentrification situation that happened in San Francisco will happen there too."
Career Karma's move is part of a larger trend of companies moving their operations outside Silicon Valley, to rising tech hubs like Austin and Nashville. 
The company's mission is to help more people reach their full potential, particularly outside Silicon Valley – and that's why Powderkeg and Career Karma go together like ____ and ______.
And in related news…there is still not enough funding going toward minority founders, but Career Karma's $40 million Series B win is a step in the right direction.
Tech startup funding for black and Latino founders inched up in Georgia and Florida last year, as venture capitalists made an effort to focus on minority-led startups in the wake of George Floyd's killing. 
Last year, SoftBank invested over $300 million as part of its Miami initiative to help grow the city as an emerging tech community, and deals to minority founders in Florida were 4.5% of the total $6.9 billion of funding (up from 2.5% in the previous five years).
Miami's Mayor, Francis Suarez, is well known as an advocate for the city's growing tech community. Listen to Ruben Harris's interview with Mayor Suarez to find out more about Career Karma's efforts to Reskill Miami.
To hear more from Ruben Harris, check out these interviews with him in the Powderkeg archives:
To keep your finger on the pulse of what's happening in Miami, Follow these fast-growing tech companies:
You can connect with even more of the hottest tech companies in Magic City right here, on our Miami company collection.
Remember the Unvalley awards? We're just getting started. We released industry awards in 2021, and later this year we're going to put the spotlight on top companies in emerging tech hubs with our Regional Unvalley Awards. Look for award-winning companies in Miami on our list! 
Stay tuned for more information on how we're recognizing the companies you really want to work for in 2022.