Effective personal branding isn't about ego – nor do you have to brag or boast to build a brand that helps you reach your goals. 
Authenticity and generosity are actually the secret sauce to developing a brand that gets you noticed by hiring managers, recruiters, and peers—and if you're raising funding, even investors.
Here are some tips for how you can be memorable in 2022 by building a personal brand in a way that doesn't feel icky: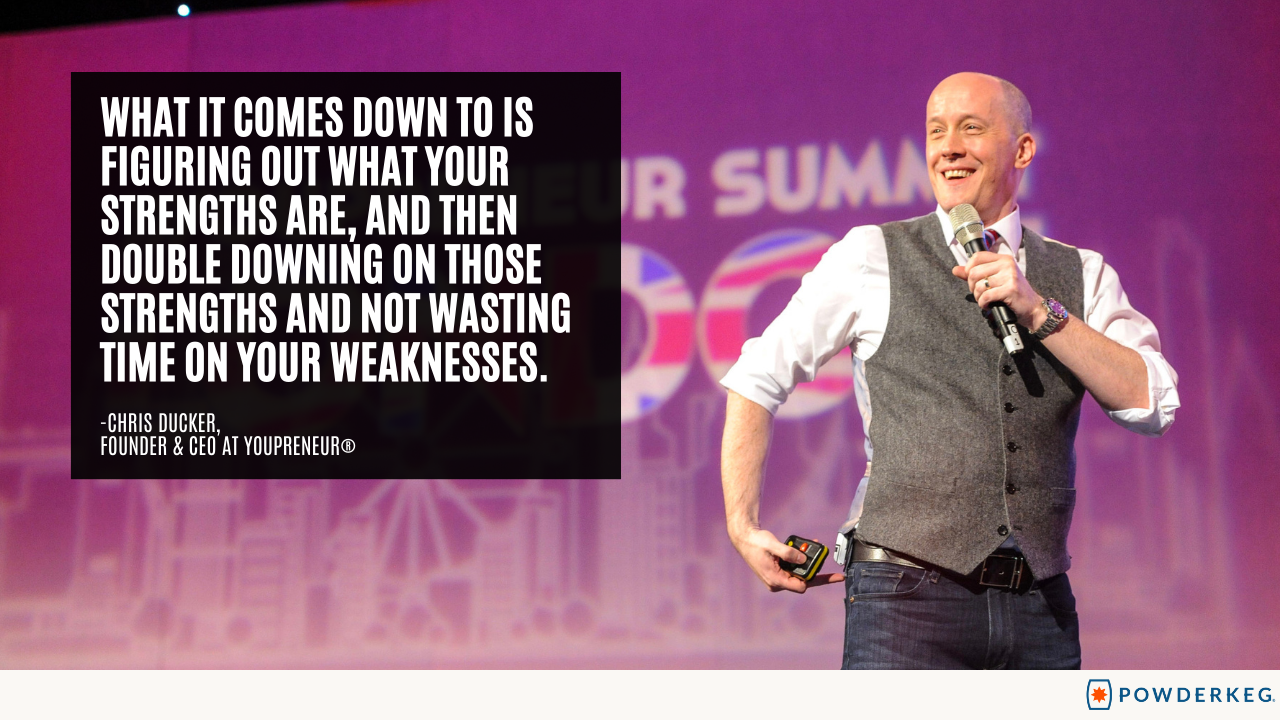 1. Personal branding expert Chris Ducker predicted the rise of the personal brand entrepreneur back in 2014, and coined the term "Youpreneur" to describe people who build sustainable businesses from the foundation of their personality, experience, and interests. 
"What it comes down to is figuring out what your strengths are, and then double downing on those strengths and not wasting time on your weaknesses," Chris says. "Figure out what you're really good at, where you can provide value, how you can answer one particular set of questions around a certain topic or niche. What part of that world for that person can you help the most with? What do you want to be known for?"
2. Our friends at Morning Brew compiled a list of tips for building a personal brand without bragging.
One of the tips we really like in this article focuses on generosity as you build your brand: "Start from a position of giving. Think of your personal branding efforts as ways to give to others, not as a self-serving act. Select a skill or strength that you want to be known for and demonstrate your effectiveness by giving it away with no expectation of return. It will expand the network of individuals who know this is a strength of yours as you add value."
Kick-start your giving and build goodwill by making an employee referral. There are plenty of ways to make referrals and build goodwill within the Powderkeg community – and strengthen your personal brand at the same time! Find out how to make great employee referrals.
Get more comfortable with taking risks. "Put yourself out there in some way that may push your boundaries a little. For example, you may volunteer for a project that is outside of your comfort zone," Karen says. "You are likely going to have to stray away from your existing strengths, but these opportunities provide a chance for you to develop new ones. They also often broaden your network by exposing you to individuals you don't usually work with."
3. To find your footing, be clear. Entrepreneur magazine says, "When it comes to your personal brand, you need to have complete clarity. This includes both your niche, messaging and audience. If you're talking about kittens in front of a bunch of software geeks, it's likely your message will be falling on deaf ears. Before investing heavily into your personal brand, get clear on exactly what you're trying to do, and you'll find your feet and audience a lot faster. "
Several leaders in the Powderkeg community have shared their wisdom over the years about how to establish and maintain a memorable personal brand. 
Here are their thoughts, curated from the Powderkeg Archives:
How To Use Community As Career Fuel With Career Karma's Ruben Harris
"The job search is a sales process. The way that you tell your story, the way that you communicate the projects that you built—all that matters way more than what you've learned."
– Ruben Harris, CEO at Career Karma

Career Advice For Leveling Up In Tech
"Your network is how you get work. If you're interested in getting into the industry, everything's virtual right now. It will be for a while. We're encouraging graduates of Momentum to contribute content online. Write a blog post, or publish on Twitter or LinkedIn about what you're learning and what you're interested in. Get creative and make sure you're still showing people where you are." 
– Jessica Mitsch, Co-Founder and CEO at Momentum
"We find that to place people, the soft skills go along with the hard skills…we call them essential skills. Which is, how do you get along with a team? How do you do agile project management? We teach things in Eleven Fifty Academy, like business etiquette— how to shake your hand. If you're invited to a dinner, what do you do? What do you wear? How do you show up to work?" 
– Scott Jones, Founder, Chairman, and President at Eleven Fifty Academy
How To Invest In Your Talents, Build Your SaaS Team, And Tell Your Startup Story W/ Kristian Andersen of High Alpha
"Investing in people is a really, really quick way to effectively build your own brand." 
– Kristian Andersen, Partner at High Alpha
Personal branding builds your network and credibility. With a strong personal brand, you attract followers and forge connections, making networking a breeze. Plus, it opens doors to speaking gigs, book deals, and collaborations with top-notch executives.
A solid personal brand breathes life into your company. When people trust your brand, they pay attention to your new initiatives and will even look for ways to support you.
Personal branding boosts your confidence.
As your brand grows, so does your authentic voice. Share your values, inspire others, and watch your confidence soar.
A powerful personal brand also opens doors to media opportunities. Engage with journalists, provide value, and establish relationships. Soon, your message will spread far and wide.
You will also find that effective personal branding opens new career opportunities. Your brand transcends your current venture, making it easier to build career momentum and open up the best opportunities.
Nurture your personal brand—it's an invaluable asset that adds value to your thought leadership and paves the way to a brilliant future.
Stay confident and let your personal brand shine!
 —