Want to make the biggest impact on a product or software development team?  
Staying on top of big trends is one of the best ways to innovate.
Here are three of the biggest trends happening in the tech world, and some resources for expanding your learning on these topics: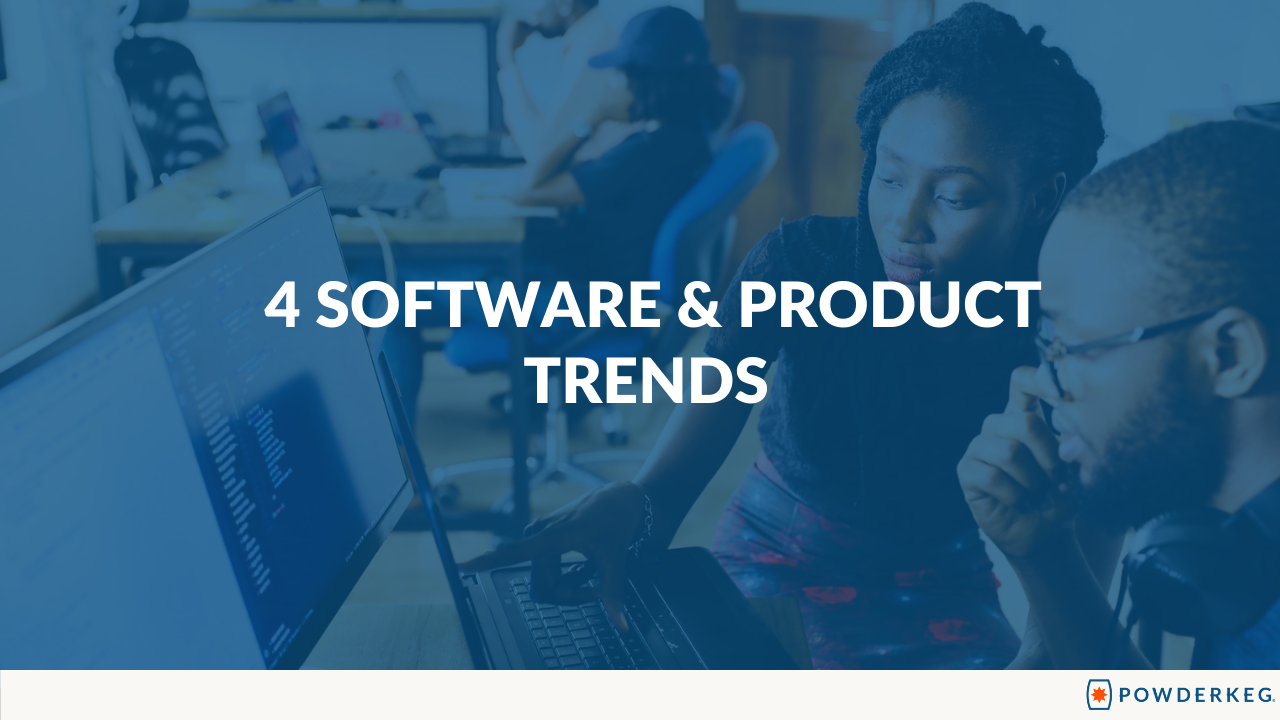 1) Web3 Matters
"Web3" has become a hot phrase lately, but in case you need a refresher, here's a great definition from the New York Times:
"Web3 is the name some technologists have given to the idea of a new kind of internet service that is built using decentralized blockchains — the shared ledger systems used by cryptocurrencies like Bitcoin and Ether."
But it isn't just the tech that makes this trend significant. Many Web3 companies are taking a "purpose and community first" approach to launching and scaling. Before they go to market, these organizations are focused on getting super clear on their purpose and how they are going to build an engaged community.
If you want to learn about Web3 companies beyond Silicon Valley, here are some of the companies you can meet with at Powderkeg Unvalley:
Find out more about how you can build a community of dedicated fans for your Web3 business at Powderkeg Unvalley.
2) Cybersecurity Is Not a One-Size Fits All
With ransomware and supply-chain threats lurking around every corner, and hackers getting craftier every day, giant tech companies are spending billions to protect against digital attacks. 
That spending leads to big opportunities. IBM and Google recently said they will help 250,000 Americans gain cybersecurity skills that could lead to high-paying jobs over the next 3 to 5 years.
Investors are also pouring funding into cybersecurity startups, investing $11.5 billion in the first half of 2021.
If you're interested in getting involved in cybersecurity, Powderkeg Unvalley is the place to be. Here's a list of companies you can connect with at the live virtual event:
And here's our collection of the best cybersecurity companies in emerging tech hubs.
3) Remote Software Development Jobs
You probably already know that software developers are in incredibly high demand right now. The U.S. Bureau of Labor Statistics predicts that software developer jobs will grow 22% between 2020 and 2030, a growth rate three times the national average of 8% for other occupations.
Remote work is the name of the game. Developers and engineers with much-needed tech skills now have the leverage to ask for remote working arrangements, and companies that want to attract top talent are figuring out fully remote or hybrid possibilities. 
If you're looking for a new opportunity as a software developer, here are some of the companies you can meet with at Powderkeg Unvalley:
4) Build Better Products
Better product development teams lead the way. Having an amazing product development team not only makes a company's offerings better – it actually leads to more momentum and better employer branding.
Jason Becker, President of RICS Software, says, "A great product team solves its clients' problems in a valuable, consistent, reliable, and creative way. The best product teams partner cross-functionally to maximize a common understanding of the problem-space. And, exceptional product teams develop an obsession over innovating in their marketing to eliminate problems, friction, and pains."
Many of the companies you'll meet at Powderkeg Unvalley have extraordinary product development teams that help their customers grow and succeed. Get your Powderkeg Unvalley ticket to connect with these companies:
You can learn about these trends (and more!), ask questions in the live Q&A, and connect with speakers and community members online at our May Powderkeg Unvalley event. 
Sign up here to get your $19 ticket before the price goes up to $49 tomorrow.