The freight train of venture capital into the American heartland continues to gain steam.
And the Midwest isn't just pulling in funding – it's also drawing talent away from traditional tech hubs like the Bay Area and New York City.
Capital investment in the Midwest has doubled from approximately $10 billion to $20 billion since 2019, according to Midwest Cities Rankings.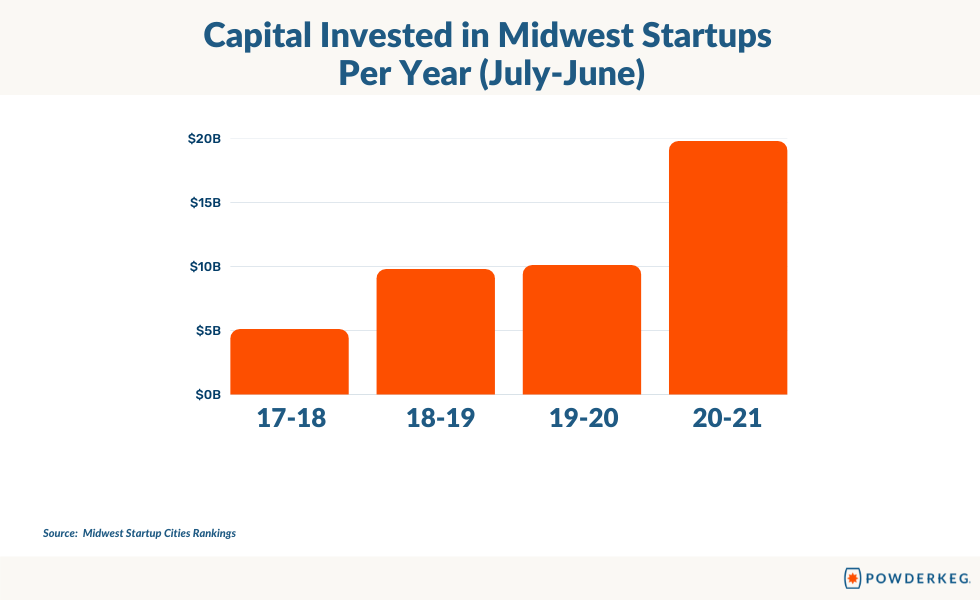 Denver-based startups raised $3.1 billion in total venture capital in just Q1 through Q3 of this year – compared with $2.7 for all of 2020. Chicago raised $4.9 billion Q3 2021 compared to $3.1 billion in 2020. 
Midwestern talent in demand. The American talent market mirrors these changes. With remote hiring becoming the norm, the battle for top employees has gone global. Coastal companies are now competing for top Midwestern talent in ways never seen before. 
To stay competitive, attract the best talent, and reduce turnover, companies have to establish a solid employer brand. 
The power of the brand. Glassdoor found that 69% of job seekers would reject job offers from companies with poor employer branding.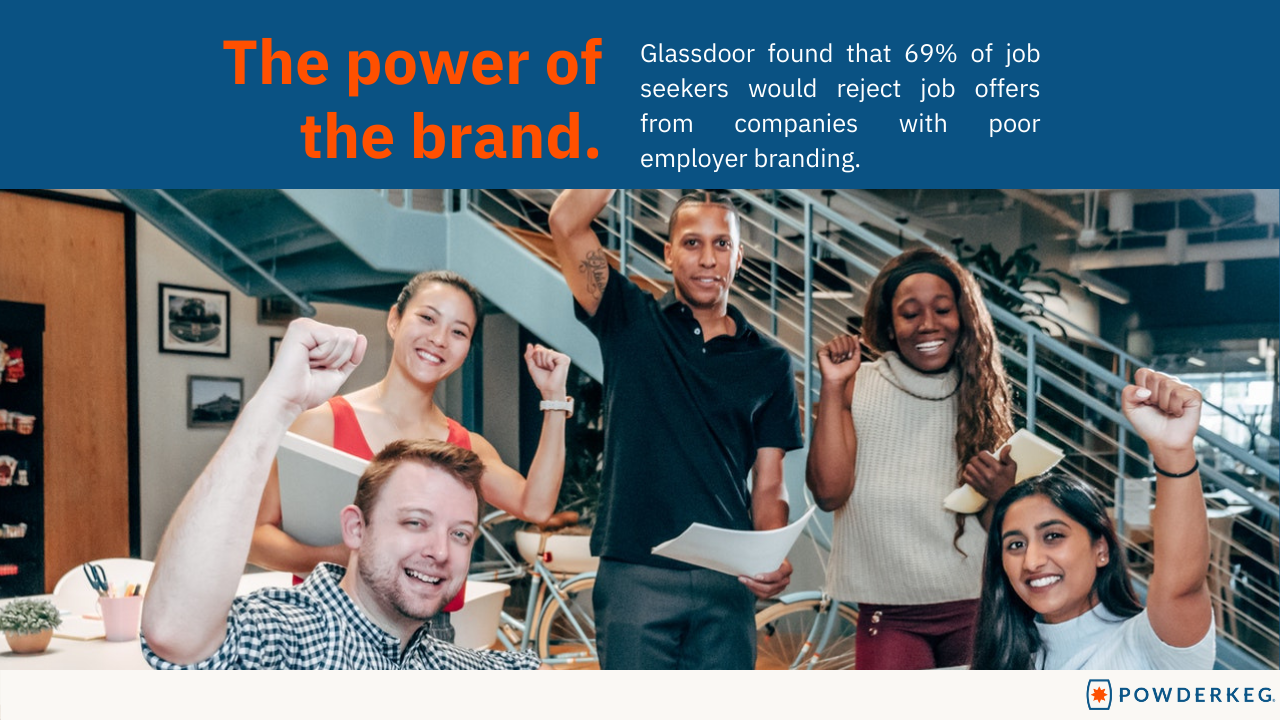 Follow these tips to build your brand among employees and prospects, and authentically show what it means to work for your company:
Get feedback from your employees.

Use confidential surveys to ask current employees about the best aspects of working for your company. Use the feedback you get to develop your employee value proposition.

Integrate and align your employer brand across business units.

Get contributions from team members who fall outside your traditional marketing department.

Create a cohesive story

that your entire company can communicate to others. Today's job seekers want to work for employers who share their values, so define your core values for your company and share them throughout your narrative.

Be authentic.

Prospects want to know what it's really like to work for your companies, so be transparent. Use your authentic voice and cut through cliches to stand out against competitors. 

Promote your employee brand.

Use sites like Glassdoors as well as social media to showcase the skills and culture that make your company a great place to work.
Follow these amazing employers from the Powderkeg community to get weekly job updates (click on the "Follow" button in each company's profile to get updates).
If you'd like to create a culture profile for your own startup, so you can grow your employer brand while building your talent pipeline. Get started for free today!